This article first appeared in The Edge Malaysia Weekly, on September 10, 2018 - September 16, 2018.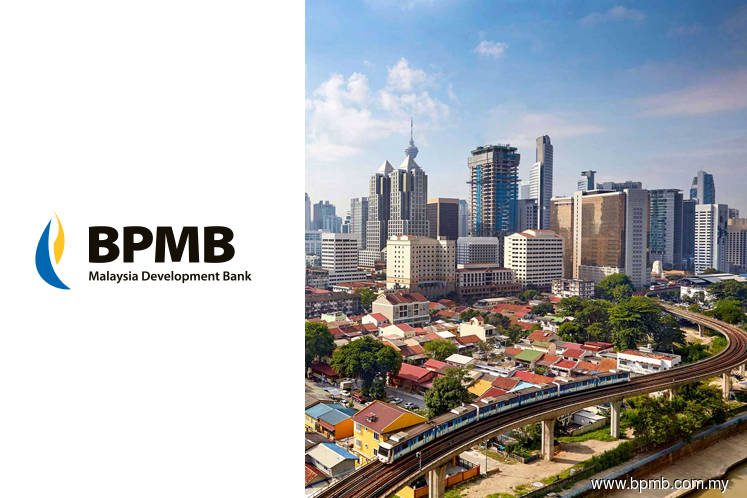 WHILE the departure of CEO Shaharuddin Zainuddin from Bank Pembangunan Malaysia Bhd (BPMB) has been confirmed, many questions about the development bank remain unanswered.
First, why did the bank have three CEOs in the span of three years? What prompted these resignations?
A couple of weeks ago, BPMB, in emailed responses to The Edge, confirmed that Shaharuddin had left on July 30 — barely 10 months after taking the helm at the bank, but it declined to divulge details.
"At present, the bank is not at liberty to disclose the reason [for Shaharuddin's departure]," BPMB said, adding that, "Formal notification and appropriate representation has been made to the respective shareholder and to the relevant authority."
As a government-owned entity, the reason for the departure of BPMB's top management should be disclosed, especially in this case, with three changes of CEO in three years. The departure of Mohammed Rafidz Ahmed Rasiddi — Shaharuddin's predecessor — was not even announced.
Questions on BPMB from The Edge to Minister of Finance Lim Guan Eng went unanswered.
Secondly, BPMB, as a unit of the Ministry of Finance, should explain why its accounts and annual report have been delayed.
BPMB has issued RM7 billion in debt paper — a conventional AAA medium-term notes programme and an Islamic murabahah medium-term notes programme. Shouldn't the delay in the release of its annual report raise a red flag to bondholders? Are they aware of what is going on at BPMB?
It is worth noting that BPMB chairman Tan Sri Wan Abdul Aziz Wan Abdullah is also the chairman of rating agency RAM Holdings Bhd.
Also of interest should be how BPMB has dished out loans. BPMB extended financing to Integrated Nautical Resort Sdn Bhd and Garuda Suci Sdn Bhd — two companies linked to Indonesian businessman Tan Sri Peter Sondakh — which built and operates the St Regis Langkawi and the Langkawi International Convention Centre.
A check on Integrated Nautical Resort on RAM Credit Information reveals that it has an unsatisfied RM246.54 million facility with BPMB, while Garuda Suci has a RM57.75 million facility that is still due.
Checks on RAM Credit indicate that Integrated Nautical Resort and Garuda Suci are both 40% controlled by Sondakh via Eagle Rock Capital (L) Bhd, 30% by Lembaga Pembangunan Langkawi (Lada) and 30% by Aset Tanah Nasional Bhd, a unit of the Ministry of Finance.
Both Integrated Nautical Resort and Garuda Suci have been loss-making since 2013.
Sondakh is said to wholly own the Westin Langkawi Resort and Spa, located not very far away from the St Regis. Considering that Lada and the Ministry of Finance are not hotel operators, the question is, why did BPMB lend money to an Indonesian businessman, let alone one who wholly owns another luxury hotel nearby? It would seem obvious that he would be more concerned about the Westin, which he wholly owns, than St Regis where he has 40%.
In addition, certain quarters say that Asian Broadcasting Network (M) Sdn Bhd (ABN), a company linked to well-connected businessman Tan Sri Ketheeswaran Kanagaratnam, better known as KK Eswaran, which had a RM450 million facility with BPMB that is unsatisfied, has links to Quantum Medical Solutions Sdn Bhd, which was given the concession to maintain and manage biomedical equipment for the Ministry of Health.
Quantum Medical Solutions has a RM476.84 million unsatisfied facility with BPMB.
Checks on RAM Credit indicate that Quantum Medical Solutions is 40% controlled by Halaman Unggul Sdn Bhd and 30% each by Impak Dermaga Sdn Bhd and Gala Variasi Sdn Bhd. Gala Variasi wholly owns Halaman Unggul.
Quantum Medical Solutions' directors are Datuk Khairuddin Mohd Sari and Datuk Mohd Ali Abd Samad. Gala Variasi is 90% controlled by Mohd Ali, while the remaining 10% is held by Khairuddin.
Impak Dermaga is 90% controlled by Khairuddin and 10% by Nuranita Sulaiman, who also double up as directors of the private company.
The link to KK Eswaran could stem from Datuk Nik Mohd Amin Nik Abu Bakar being a director of Halaman Unggul.
Nik Mohd Amin is also a director of Pinehill Pacific Bhd, a plantation company that is 32.33% controlled by KK Eswaran.
Other than the above, there does not seem to be any link.
News reports last year had it that ABN had debt of RM400 million, with about half, or RM200 million, owing to BPMB.
For its financial year ended December 2015, ABN suffered an after tax loss of RM60.58 million on RM4.88 million in revenue. It has been reported that ABN has been wound up.
According to reports, BPMB's gross impaired loan ratio stood at 15.7% as at end-June 2017 (end-December 2015: 11.1%), mainly due to exposure to the technology, maritime and oil and gas sectors. This is way above the average gross impaired loan ratio of below 2%, which deserves some explanation as well.
Another issue which would require explanation is how BPMB's 90% unit, Global Maritime Ventures Bhd (GMV), ended up wholly owning Syarikat Borcos Shipping Sdn Bhd.
Liquidators KPMG were appointed to Syarikat Borcos Shipping at end-December 2016, after the company went belly up. Syarikat Borcos Shipping had a RM62.7 million facility unsatisfied with BPMB. KPMG Deal Advisory Sdn Bhd is understood to have hived off as many as seven anchor-handling tugs controlled by Syarikat Borcos Shipping.
GMV was involved in dispensing a shipping fund under BPMB, and only took associate stakes in companies to make sure the companies were properly run.
Perhaps some answers to these questions will be found in BPMB's yet to be issued annual report.
Save by subscribing to us for your print and/or digital copy.
P/S: The Edge is also available on Apple's AppStore and Androids' Google Play.