This article first appeared in The Edge Malaysia Weekly, on April 1, 2019 - April 07, 2019.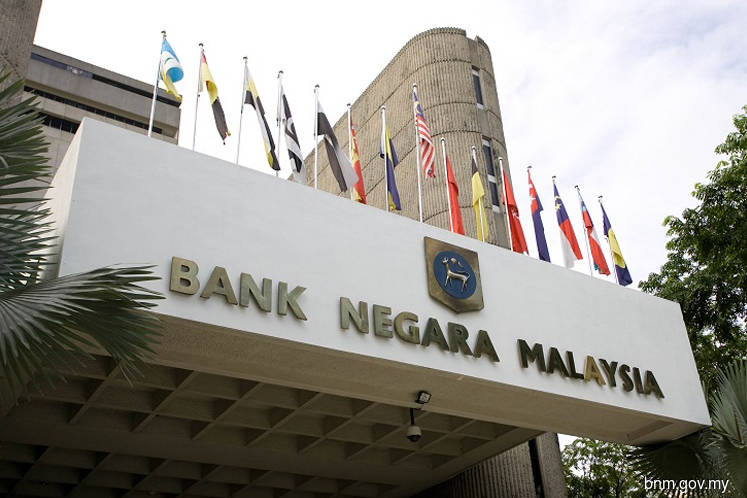 MALAYSIAN Industrial Development Finance Bhd (MIDF) and Al Rajhi Banking & Investment Corp (M) Bhd (Al Rajhi Malaysia) have received a three-month extension from Bank Negara Malaysia to negotiate their proposed merger.
According to sources, the central bank approved their request late last week.
"The central bank has given them an additional three months," one of the sources tells The Edge. It is understood that their new deadline to complete negotiations is June 27.
The central bank had originally given MIDF and Al Rajhi Malaysia three months up to late March to hold discussions for their proposed merger. Unable to come up with a deal by then, they wrote in last week to request an extension of time, the source says.
It is understood that the parties have yet to discuss pricing and valuation.
"They're at the last stages of doing due diligence," another source says.
It was on Jan 10 that MIDF first announced that it had Bank Negara's approval to embark on merger talks with Al Rajhi Malaysia.
MIDF's sole shareholder is Permodalan Nasional Bhd (PNB). Al Rajhi Malaysia is owned by Saudi Arabia-based Al Rajhi Bank, the world's largest Islamic lender by assets.
If merged, the two financial institutions, which are not public listed, would have combined assets of about RM14.09 billion. The merged entity would still be considered relatively small in the industry. As a matter of comparison, Bank Islam Malaysia Bhd, the largest standalone Islamic bank, has RM59.09 billion in assets.
The Edge, in its March 18 issue, reported that the merger will likely be an all-share deal as Al Rajhi Malaysia's Saudi Arabian owner wants to stay on as a shareholder in the enlarged entity. It is not looking to exit, a source says.
It is understood that MIDF and PNB are being advised by JPMorgan while Al Rajhi Malaysia is being advised by Hong Leong Investment Bank in Singapore.
It is no secret that MIDF, a development financial institution (DFI), aspires to become an Islamic bank. Merging with an Islamic lender like Al Rajhi Malaysia is one way of getting there.
MIDF already does some Islamic financing but there are limits to what it can do without a licence. For example, it cannot collect retail deposits — one of the cheaper sources of funding for regular banks.
Al Rajhi Malaysia's owner may be keen to merge with MIDF to strengthen the Islamic lender's position in the country as from the commencement of its operations in October 2006, it has struggled to make strides here on its own.
Al Rajhi Malaysia and Kuwait Finance House (M) Bhd are currently the only two remaining banks with Middle Eastern roots in Malaysia.
Should a merger with Al Rajhi Malaysia pan out, PNB will likely remain the largest shareholder in the enlarged entity, observers say.
Of the two lenders, Al Rajhi Malaysia seems to be the bigger entity in terms of assets and profitability. The bank made a net profit of RM18.49 million for the nine months to Sept 30, 2018, almost three times more than the RM6.43 million it reported for the previous corresponding period. Revenue, at RM321.09 million, was slightly lower than RM338.02 million the year before.
MIDF slipped to a net loss of RM21.49 million in 9MFY2018 compared with a net profit of RM40.52 million the year before. Its losses were because of higher expected credit loss allowance on loans, financing and advances, as well as financial instruments, of RM57.2 million. This came about after the new MFRS 9 accounting standard kicked in last year.
The last Islamic banking merger in Malaysia was that of Malaysia Building Society Bhd and Asian Finance Bank Bhd. AFB, owned by four Middle Eastern shareholders, was acquired by MBSB early last year. MBSB, then a non-bank lender, had acquired AFB for its Islamic banking licence.