This article first appeared in The Edge Malaysia Weekly, on September 23, 2019 - September 29, 2019.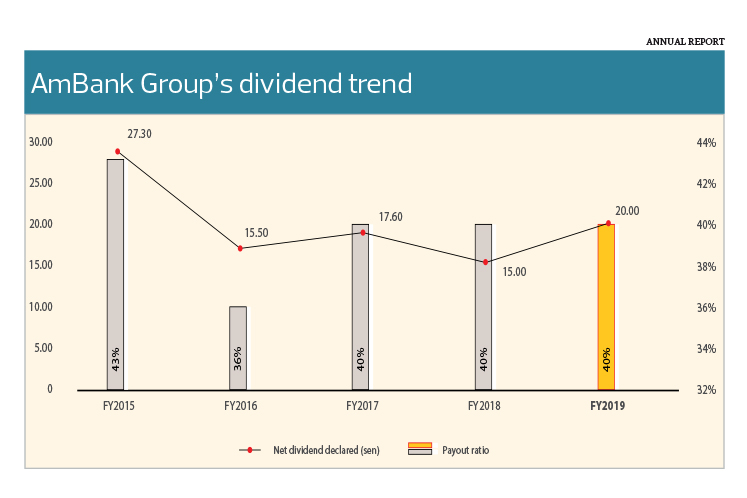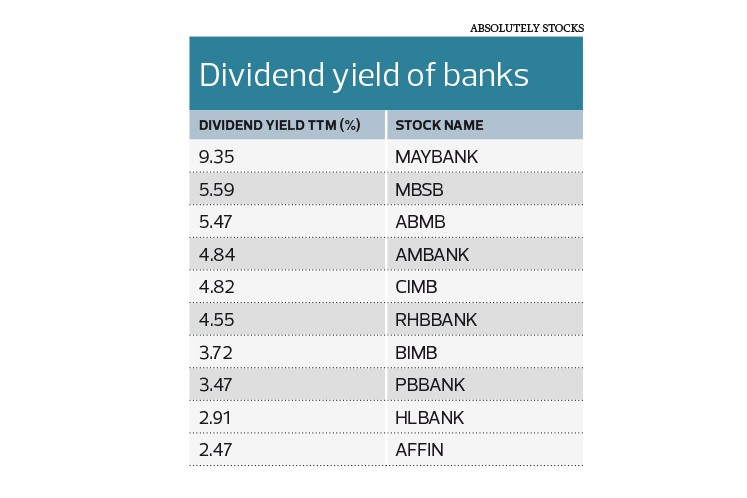 AMMB Holdings Bhd's (AmBank Group) 51%-owned subsidiary AmGeneral Insurance Bhd and Allianz Malaysia Bhd may have ended their merger talks, say people familiar with the matter.
"One of the reasons is that Bank Negara Malaysia believes the two insurers combined would be too big for the market, especially when they both command a large share of the same market segment," says a source.
When asked whether the talks were called off and if the banking group was in discussions with others on a merger and acquisition (M&A) of its general insurance business, an AmBank Group spokesperson replies in an email: "We are constantly reviewing our businesses in line with our aim to optimise growth.
"That being said, AmBank Group is governed by exacting disclosure requirements. Should there be any pertinent announcements to be made, we will do so according to the disclosure requirements."
News of merger talks between the two companies broke in January this year after Bloomberg reported that AmGeneral Insurance's owners and Allianz had applied to Bank Negara to formally proceed with negotiations on the terms of a transaction.
Bankers say AmGeneral Insurance remains an attractive asset for AmBank Group to unlock, should talks with Allianz be called off. This is because it is the country's second largest automotive insurer with a market share of 15%. The general insurance business contributed RM101 million to AmBank Group's net profit in its financial year ended March 31, 2019 (FY2019).
Nevertheless, industry observers and analysts expect increased interest in M&A in the insurance sector. "More companies and banks seem to be exploring M&A in the industry, driven by the 'more open' stance on foreign shareholding in insurance companies today, depending on the structure proposed by the parties. A merger between the insurance arm of RHB Bank Bhd and Tokio Marine Insurans (M) Bhd, for example, would be an interesting test case," says a foreign banker who declined to be named.
On July 31, RHB Bank announced that Bank Negara had granted it a six-month window to negotiate the proposed sale of up to 94.7% of its general insurance business to Tokio Marine. This marked the first significant formal negotiation to acquire a local insurer in the country since the government announced its intention to enforce a 70% foreign ownership cap last year.
It was recently reported that French insurer AXA SA and Affin Bank Bhd are exploring options, including a potential sale of their life and general insurance business in Malaysia that could fetch about US$650 million.
"Unlocking the insurance asset that is parked in a bank could elevate the additional capital requirement on the bank for holding a financial institution asset. And, of course, should there be a sale, shareholders can expect a dividend payment from the proceeds," says an analyst.
As at Sept 20, AmBank Group had a trailing 12-month dividend yield of 4.84%, which is considered high compared with those of its peers. According to Absolutely Stocks data, it has the fourth highest dividend yield among the listed banks, after Malayan Banking Bhd (9.35%), Malaysia Building Society Bhd (5.59%) and Alliance Bank Malaysia Bhd (5.47%).
In FY2019, AmBank Group recorded a dividend payout ratio of 40% and had a dividend per share of 20 sen compared with 15 sen in FY2018. Including its DPS and growth in its share price between FY2018 and FY2019, AmBank Group's total shareholders' return was 21.1%.
While it is unclear how much the sale of AmGeneral Insurance would generate for the banking group, news reports earlier this year noted that the local insurer could be valued at up to US$800 million (about RM3.29 billion).
The insurer reported a lower net profit of RM220 million in FY2019 — down from RM255 million in the previous year — impacted by lower trading and investment income as well as higher expenses. Nevertheless, its return on equity was 12.8%.
One of the largest motor and general insurers in the country, AmGeneral Insurance has more than two million customers and four million policies. It achieved higher gross written premiums of RM1.53 billion in FY2019, up from RM1.47 billion in FY2018.
Its products are distributed under two established brands — Kurnia and AmAssurance.
AmGeneral Insurance has a network of 33 Kurnia and AmAssurance counters and branches, as well as more than 6,500 agents and dealers. Its products are also sold at AmBank Group's 170 nationwide branches.
Last year, it was the country's second largest insurer with a gross market share of 14.6%. It is also the third largest general insurer by gross written premium with a market share of 8.6%.
AmBank Group also has a life insurance business operating under AmMetLife Insurance Bhd, which is a joint venture between the local banking group and MetLife International Holdings Inc. Compared with the general insurance business, the life insurance business is a small contributor to the group.
AmMetLife serves a million policyholders in Malaysia and returned to the black in FY2019, registering a net profit of RM35 million compared with a net loss of RM1.5 million in FY2018.