This article first appeared in The Edge Malaysia Weekly, on August 5, 2019 - August 11, 2019.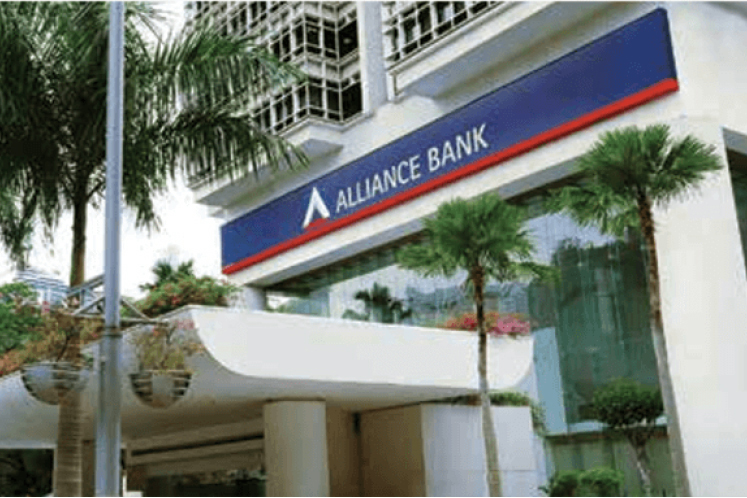 ALLIANCE Bank Malaysia Bhd is looking to expand its unsecured loan portfolio, in partnership with Credit Guarantee Corp Malaysia Bhd (CGC), with an additional tranche of lending, industry sources say. The contemplated tranche is likely to be bigger than previous ones — and with higher financing limits — as the bank's partnership with CGC in the SME space grows.
"The bank is in talks to launch a fourth tranche of not more than RM300 million before the end of the third quarter this year. The portfolio will offer a financing limit of up to RM1 million. This is part of the bank's strategy to dive deeper into the SME segment," says a source.
Alliance launched the first tranche of RM50 million last November, followed by a second tranche of RM100 million in February and another of RM200 million in May.
Asked to comment,  Alliance tells The Edge it has approved close to RM300 million in loans as at end-July, with the bulk of business applications from the retail, wholesale, manufacturing and food and beverage sectors.
The portfolio of loans aims to assist small businesses by providing loans for working capital as well as asset acquisition. In the first tranche, the minimum loan quantum was set at RM100,000 and the maximum at RM300,000 per customer at a fixed loan tenure of five years.
A number of banks have been jumping onto the SME bandwagon as the segment makes up 98% of Malaysia's business establishments and contributes to 66% of employment.
While the segment has potential, it also comes with risk.
In the case of partnership funding with CGC, the loans are unsecured, although CGC underwrites 70% of the approved total principal amount undertaken by SMEs. Bank Negara Malaysia owns 78.7% of CGC and the remainder is held by commercial banks.
Asked about its growing unsecured loan book and risk of a bubble, Alliance says, "The bank's underwriting processes and risk management procedures are robust. As you can see the group's total gross impaired loans (GIL) ratio stood at 1.12% in FY2019, compared with 1.28% in FY2018. In addition, in FY2019, the SME segment's GIL ratio dropped to 1.7% from 2% in FY2018."
Overall, the banking industry's GIL was about 1.5% for the month of May.
But Bank Negara statistics also show that impaired loans — specifically in the SME segment — in the banking system have been increasing month on month since the beginning of the year up to March. From RM10.13 billion as at Dec 31, 2018, total impaired loans rose to RM10.38 billion in January, RM10.65 billion in February and RM11.24 billion in March. The February to March period registered a noticeable 5.5% m-o-m change.
Moreover, recent moves by the central bank to give SMEs more breathing space in terms of loans point to issues with cash flow and, consequently, financing difficulties. On July 8, The Edge reported that Bank Negara had relaxed the guidelines for SMEs whereby, subject to certain conditions, a rescheduling and restructuring of loans within a two-year time frame beginning this month would give borrowers some breathing space in a challenging operating environment, and prevent the loans from being classified as impaired in the Central Credit Reference Information System.
At a press conference last month, Alliance CEO Joel Kornreich said the bank will continue "to shift to higher risk adjusted return loans" as it will mitigate some of the profit margin erosion because of the overnight policy rate cut of 25 basis points to 3%. He indicated that profit margins would be 2.4% to 2.45% this year compared with 2.5% last year.
Alliance's better risk-adjusted return loans increased 27.3% in FY2019 while the lower risk-adjusted return loans contracted 5.6%. The better risk-adjusted return loans mix expanded to 43% of the overall loan portfolio compared with 36% in the previous year. This portfolio expansion, according to the bank,  was primarily due to Alliance ONE Account, SME, commercial and unsecured consumer loans.
In an April interview with The Edge, Korn­reich said the bank aspires to a return on equity of close to 12% in three years. In FY2019, its ROE improved to 9.9% against 9.5% in 2018.
To boost its numbers, the banking group is adopting a strategy to deepen its focus on SMEs and consumer banking.