This article first appeared in The Edge Malaysia Weekly, on February 8, 2021 - February 14, 2021.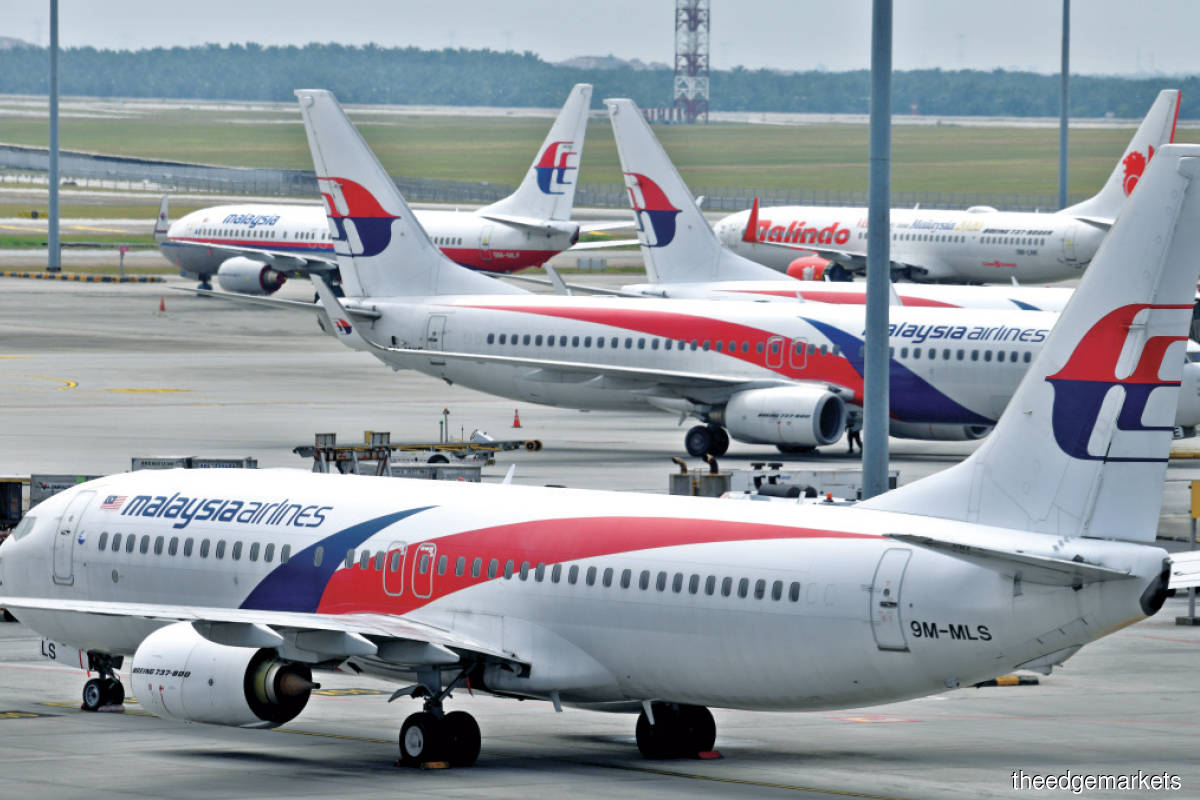 MALAYSIA Airlines Bhd's aircraft operating lessors, which are among the 40 creditors owed about RM16 billion by the airline, will vote on the national carrier's debt restructuring scheme at a meeting on Wednesday (Feb 10) — the outcome of which will determine whether the airline can continue flying.
For the scheme to be approved, it requires a minimum of 75% of the aircraft operating lessors' total money owed and 50% in number to vote in favour of it.
On Jan 20, Malaysia Airlines cleared one of the last major hurdles of its ongoing restructuring exercise by securing the UK Court's approval for the airline — through its aircraft leasing sister company MAB Leasing Ltd (MABL) — to convene a meeting of creditors to vote on the proposed restructuring scheme. It had sought to bring the proceedings in the UK Court given that all of its aircraft lease agreements are governed by English law.
Malaysia Airlines has split its creditors into seven classes, including aircraft operating lessors, aircraft finance lessors, spare engine lessors and maintenance service providers. The other classes are aircraft original equipment manufacturers such as Boeing and Airbus, revolving credit facility and hedging contract providers such as lenders, and government-related entities like Turus Pesawat Sdn Bhd, Assets Global Network Sdn Bhd and Kumpulan Wang Persaraan (Diperbadankan).
Notably, Malaysia Airlines is taking only the aircraft operating lessors to the UK Court to approve the scheme of arrangement. For the other six classes of creditors, it is seeking to reach an agreement with them bilaterally.
Malaysia Aviation Group Bhd (MAG), the holding company of Malaysia Airlines and MABL, says it hopes to sign the bilateral agreements before the scheme proceeding concludes. "To date, MAG has been able to achieve substantial majority support from the creditors and requires a UK scheme of arrangement to bind in one or two holdout aircraft operating lessors."
The airline's scheme, even if it successfully secures backing from the aircraft operating lessors, will still have to be formally sanctioned by the court on Feb 22, which will be the last major regulatory hurdle. MAG expects the entire restructuring exercise to be concluded by next month.
Apart from Malaysia Airlines, troubled Virgin Atlantic Airways Ltd also opted for the new UK Court process last year, which allows a judge to force holdouts to agree to a financial restructuring if it meets the 75% threshold.
Malaysia Airlines operates a fleet of 81 aircraft, comprising six Airbus A350s, 21 Airbus A330-200s/300s, 48 B737-800s and six A380s. According to data provided by aviation analytics company Cirium, there are 16 third-party lessors with exposure to Malaysia Airlines such as AerCap Holdings NV, Air Lease Corp and BBAM Ltd and involving 62 aircraft.
Hit hard by the Covid-19 pandemic, Malaysia Airlines began restructuring talks with its creditors in Septem ber last year. Its group chief strategy officer Bryan Foong and group chief financial officer Boo Hui Yee have been leading the debt restructuring negotiations with creditors over the past five months.
As part of the restructuring deal, MAG's sole shareholder Khazanah Nasional Bhd has committed to inject new capital to recapitalise and reboot the carrier. MAG will also implement its enhanced long-term business plan (LTBP 2.0) over the next five years. "This commitment is inter-conditional with the group getting all creditors to agree to the restructuring," says MAG.
Under LTBP 2.0, MAG aims to turn profitable by mid- or late 2022 on five strategic pillars — to become a premium Asia-Pacific carrier, recapture the domestic and Asean market, create deeper commercial partnerships, diversify its revenue streams and make digital the cornerstone of its business. "We want to become Asia's leading travel and aviation services company, not just an airline," it says.
The pandemic has seen MAG offering voluntary unpaid leave, cutting its senior staff's salaries by 10% to 50%, freezing hiring, promotion and allowances, and deferring payments on rents, aircraft leases and other borrowings to try to manage cash flow and lower costs.
Last December, Deputy Finance Minister I Datuk Abd Rahim Bakri said as at Aug 31, 2020, the liquidity position of MAG stood at RM366 million, apart from the RM578 million available from funds allocated by Khazanah.
MAG expects the air travel market in Malaysia to continue being impacted, particularly in the first half of 2021, subject to the speed of the roll-out of vaccines, the reopening of its borders and lifting of travel restrictions. In the most optimistic projections, it sees a hockey stick-like recovery in traffic in the second half of the year, led by domestic travel.