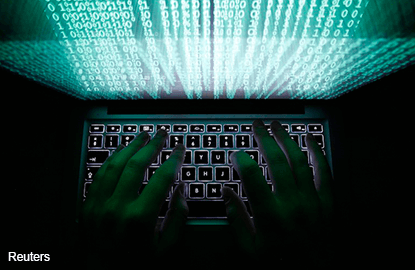 (Aug 6): News portals may have to be registered under proposed amendments to current cyber laws, reports The Star.
Newly minted Communica­tions and Multimedia  Minister Datuk Seri Salleh Said Keruak told the daily in an interview that the proposed amendments may be tabled at the next parliament sitting in October.
He said the ministry was looking at several options, including the system adopted by neighbouring Singapore.
"I've been meeting Malaysian Communications and Multimedia Commission (MCMC) officials to study the proposals.
"We are also looking at the structural aspects of MCMC and at amendments to tackle issues such as pornography, online gambling and Islamic State of Iraq and Syria (Isis) threats, among others.
"This is being done in the national interest," he was quoted as saying.
The Star reported Salleh as saying that changes would include giving MCMC more bite, including blocking sites deemed as threats to "national security and stability".
However, he assured that Putrajaya had no plans to restrict social media.
"We cannot be monitoring every social media user. If there is a complaint and there is basis to it, we will look into it," he was further quoted as saying.
Former prime minister Tun Dr Mahathir Mohamad, during his leadership, made a pledge in 1999 that there would be no censorship of the Internet. This was one of the Multimedia Super Corridor Malaysia Bill of Guarantees; Dr Mahathir was instrumental in the development of the MSC Malaysia.
Salleh also denied that the proposed amendments were due to wide coverage of 1Malaysia Development Berhad (1MDB) scandal.
"It has nothing to do with that. We want comprehensive amendments. The laws were introduced in 1998 and, since then, there have been a lot of developments.
"We must take into account these developments. Many countries also amend their cyber laws to ensure that social media do not cause problems.
"What we want to do is to improve whatever amendments in the next Parliament meeting to strengthen our social media but at the same time, be able to control the situation," he was quoted as saying.
He also said that Putrajaya had no plans to lift its ban on whistleblower site Sarawak Report, which published exposes on the business dealings of 1MDB.
The MCMC blocked access to Sarawak Report about two weeks ago, claiming the site was disrupting "national stability". – The Malaysian Insider