This article first appeared in Personal Wealth, The Edge Malaysia Weekly, on April 30, 2018 - May 06, 2018.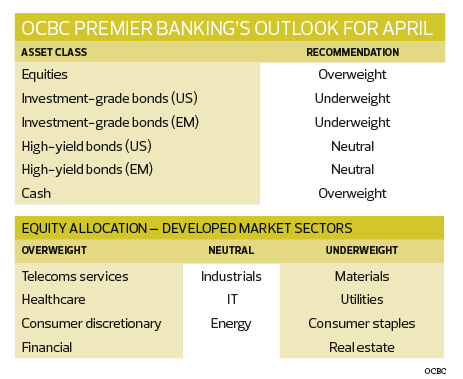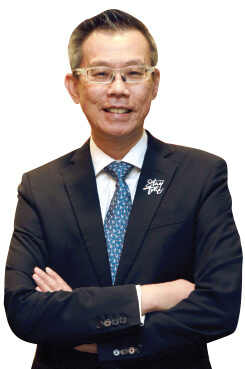 I do see a small shift towards greater independence, although considering the amount of money involved at this level, clients will always prefer face-to-face interaction. > Lim
Investors are increasingly turning to wealth advisers for income-producing and capital preservation strategies as 2018 continues to be rocked by volatility.
According to Lim Wyson, head of consumer financial services at OCBC Bank (M) Bhd, investors are prioritising regular income streams over capital gains. "We have seen a lot of demand for fixed-income products, especially bonds, and other income-producing assets that pay really good dividend yields. Real estate investment trusts are an obvious candidate since they provide annual dividend payouts. We have noticed this trend over the last five to six years," he says.
To this end, Lim has been recommending that clients diversify their portfolios as it is the best way to offset market volatility. That said, a key bit of advice is that they hold more cash in their portfolios. Although cash holdings vary according to the investors' risk appetite, having that extra liquidity would allow them to participate when the market bottoms out.
OCBC Group's outlook reflects this sentiment. The banking group continues to be overweight on cash and is neutral on high-yield US and emerging market bonds.
With the US Federal Reserve and other major central banks looking to gradually raise interest rates this year, the last few months have seen downward pressure on bond prices, thereby creating opportunities in shorter-duration bonds (with maturities of five years or less). Generally, bonds with shorter tenors tend to be less adversely impacted by rising interest rates compared with their longer-maturity counterparts.
On the equities front, markets rebounded late last month as the prospects of trade negotiations between the US and China improved. Nonetheless, OCBC Group continues to be overweight on equities due to the solid economic growth and strong outlook for corporate earnings in the two countries.
However, investors should remain cautious, given the ease with which markets sold in the first quarter of the year. It is a sign of lurking risk and that momentum can shift quickly. Therefore, one should stay invested, but adopt a diversified portfolio amid the US-China trade concerns and rising interest rate environment.
Meanwhile, Singapore stocks are becoming attractive. Key sectors such as telecommunications, retail, hospitality, tourism, property and healthcare are considered good prospects as they are "largely shielded from the impact of any potential trade war", says OCBC in a note. Thus, now is the time for investors to pick up quality Singapore stocks.
GROWING ITS PRIVATE WEALTH BUSINESS
OCBC Bank Malaysia's private wealth business has grown in the last five years. Lim attributes this to the overall growth of the country's high-net-worth individual (HNWI) community.
To preserve and bequeath
With cash holdings becoming a priority, a particularly interesting method of capital preservation — which could improve an investor's cash flow as well as secure the future needs of his next of kin — is a single-premium universal life insurance policy.
Universal life insurance, like whole life products, provides protection for the insured's dependants, in addition to accumulating cash value over time. Unlike whole life products, however, whose premiums and death benefits are fixed, universal life insurance products have flexible premium arrangements and death benefits.
"Universal life insurance products are designed for high-net-worth individuals (HNWIs) and command a very high multiple of the premium. The coverage ranges from three to five times the premium paid, depending on the insured's age and health level, of course," says Lim Wyson, head of consumer financial services at OCBC Bank (M) Bhd.
An HNWI in his forties and in reasonable shape could pay a premium of RM1 million and be assured of RM3.5 million for his next of kin, he adds. Over the years, the policy will accumulate a cash value that could potentially exceed RM4 million when the HNWI reaches 90 years old.
This strategy allows for a highly liquid wealth transfer while ensuring that the insured retains a significant amount of cash. "Since you only pay a premium of RM1 million and the sum assured is about RM3.5 million, you will be able to retain a lot of money, which could be put to other use. We are able to structure this product for high-net-worth clients as we have the capability within the OCBC Group via our insurance subsidiary Great Eastern," says Lim.
There are currently seven universal life insurance providers in Malaysia.
Alternatively, if an HNWI has a significant amount of wealth — north of RM10 million, according to Lim — it may be more cost-effective to set up a private trust as a means to manage and subsequently bequeath the wealth to his next of kin. "We are able to assist clients by connecting them to organisations that specialise in trust services. More immediately, however, HNWIs could consider acquiring a single-premium universal life insurance policy."