This article first appeared in Personal Wealth, The Edge Malaysia Weekly, on August 26, 2019 - September 01, 2019.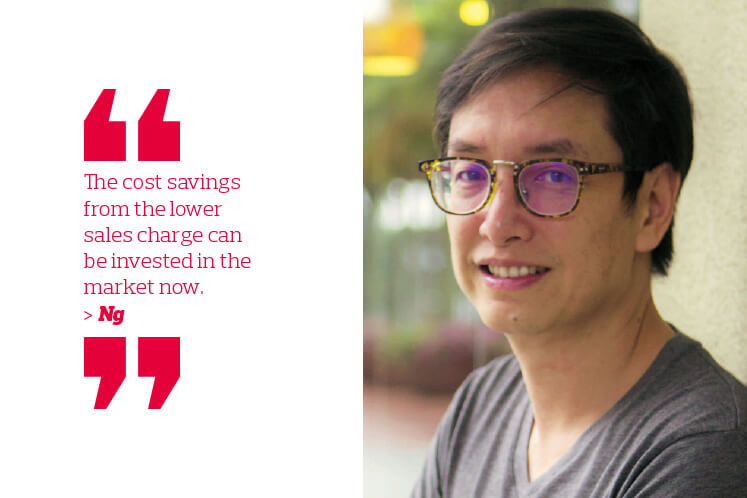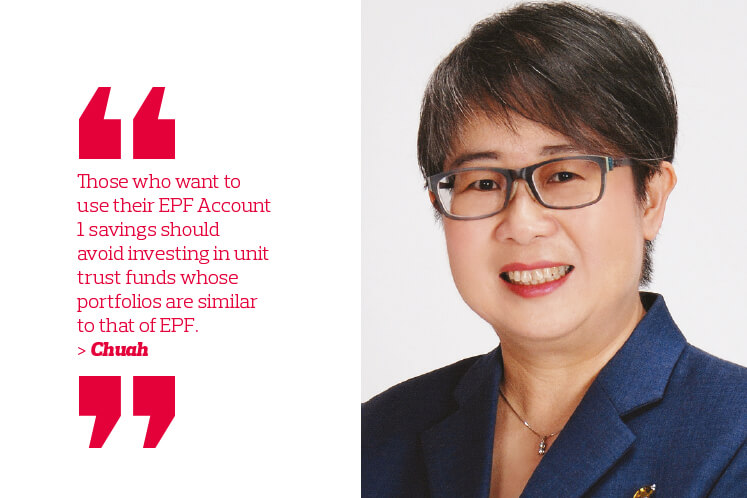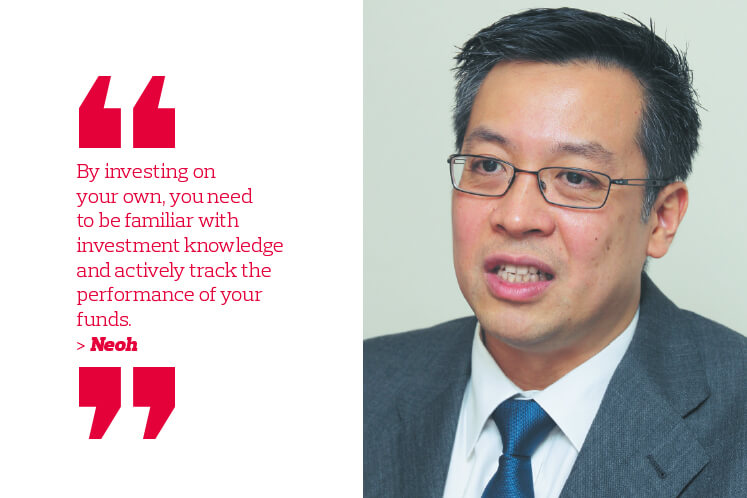 Employees Provident Fund (EPF) members can now invest in EPF-approved unit trusts via the provident fund's new online platform, i-Invest.
The platform, which is available on the i-Akaun (Member) portal, allows members below the age of 55 to invest a portion of their EPF Account 1 savings (up to 30% of the amount in excess of their Basic Savings) in unit trust funds offered under its Members Investment Scheme (MIS).
A lower sales charge of between 0% and 0.5% will be imposed on EPF members, compared with a maximum of 3% if they invest in unit trusts through intermediaries such as agents, financial planners or bank branches.
According to EPF's press release, members aged 55 and above can use i-Invest via their Akaun 55 or Akaun Emas on the i-Akaun (Member) portal. This is subject to having a minimum of RM1,000 in their accounts.
Industry players laud EPF's move as its members will benefit from the lower sales charge. The savings of 2.5% to 3% could enhance their returns over the long term.
"Imagine billions of ringgit flowing from members' EPF Account 1 into unit trust funds under the MIS each quarter and how much money is being paid to the intermediaries. The cost savings can be invested in the market [now]," says Julian Ng, founder and CEO of Akru Now Sdn Bhd, a start-up that is applying for a digital investment management licence from the Securities Commission Malaysia. Ng was previously a fund manager and a presenter at radio station BFM89.9.
Joyce Chuah, CEO of Success Concepts Life Planners and a licensed financial planner, agrees with Ng. The savings from the lower sales charge is substantial and is in the interests of investors, she says. "High transaction costs could affect your investment returns. In fact, the regular sales charge imposed on unit trust investors in Malaysia is one of the highest globally and should be lowered."
Felix Neoh, director of Wealth Vantage Advisory Sdn Bhd and a licensed financial planner, says the new platform makes it easier for EPF members to invest in the funds under the MIS. "In the past, if you were a customer of one fund house and wanted to invest in a unit trust of another fund company, you may have had to do so through the latter's agent or visit its branch. But now, you can invest in the funds of other providers directly through the online platform."
The platform also does away with unnecessary paperwork, he adds. "An EPF member who is investing via the MIS for the first time will have to fill up the 9N EPF withdrawal form as well as the application form of the respective fund house. Those who want to access funds through online platforms such as Fundsupermart.com or Phillip Mutual Bhd also have to fill up the forms provided by these platforms.
"The 9N form requires your thumbprint. There is a possibility that your form will be rejected because the thumbprint is not clear enough. All the parties involved in the process are very stringent when it comes to making sure that all the details are correct. Even if there is a small error, your application could be rejected and you will have to fill up another form. That is quite a hassle."
With the new online platform, EPF members can have more flexibility when investing their savings in unit trust funds under the MIS, says Neoh.
According to EPF, i-Invest provides "greater flexibility, functionality and convenience for members to invest, transact and monitor their unit trust investments anytime and anywhere". It also enables members to compare the different unit trusts offered by fund management institutions, monitor their funds through i-Akaun and look up information such as the cost of investment, historical performance and required statutory information.
Investors need adequate financial knowledge
Financial planners say investors must have adequate financial knowledge to maximise the benefits provided by i-Invest. Chuah says members need to know which funds they should put their money in to generate sufficient returns for their retirement. If not, they should consider just leaving their money with EPF.
The provident fund invests a large portion of its members' savings in fixed-income instruments. So, those who want to use their EPF Account 1 savings should avoid investing in unit trust funds whose portfolios are similar to that of EPF, says Chuah.
"For instance, an investor who does not have adequate financial knowledge could withdraw the money and invest it in a money market fund or a [more conservative] bond fund. The portfolios of these funds may not be very different from that of EPF. If that is the case, why bother paying an extra 0.5% [to invest in the fund]?"
Chuah says investors could also end up investing their retirement savings in equity funds that are too aggressive and are not suitable for their risk profile.
Ng says investors should avoid withdrawing money from their EPF Account 1 just to put it in conservative fixed-income funds. "They should invest the money in more aggressive equity funds. But they need to have sufficient knowledge to do proper research and pick the right ones."
He adds that while the sales charge is lower, EPF members will still need to pay the annual management fee imposed by the fund management company. "If they put their money in fixed-income funds whose portfolios are similar to that of EPF and need to pay an annual management fee of 1% to 2%, they would better off leaving their money in their EPF Account 1, which only charges an annual management fee of about 0.3%."
Neoh says investors should learn how to conduct active performance management when investing in unit trust funds through the i-Invest platform. "Let's say you are investing in a fund that is performing well today. But in the next one to three years, the fund may no longer perform as well as its peers. Then, you must know how and when to switch out to another fund.
"Also, when the value of the fund comes down but still performs well [compared with its peers], would you want to top up? When there is a profit-taking opportunity, would you want to do it?
"By investing on your own, you need to be familiar with investment knowledge and actively track the performance of your funds. Do not just invest via the platform blindly because it is something new. You would want to make good use of it."
An industry player who wishes to remain anonymous says investors should make a simple comparison between investing in unit trust funds via i-Invest and doing so through the Private Retirement Schemes (PRS) funds, which could provide them with a tax relief of RM3,000 each year.
According to EPF, a total of 389 funds in various categories — for example, equity, bond, mixed assets, money market and property trusts — were approved under the MIS for the 2019/20 period.
Following the launch of i-Invest, Fundsupermart.com announced that it was one of the distributors on the new platform and EPF members could invest in more than 100 EPF-approved unit trusts through its FSMOne platform with no sales charge. Meanwhile, Principal Asset Management has said that its EPF-approved funds will be offered on its online platform at 0% sales charge.