This article first appeared in The Edge Malaysia Weekly, on December 3, 2018 - December 09, 2018.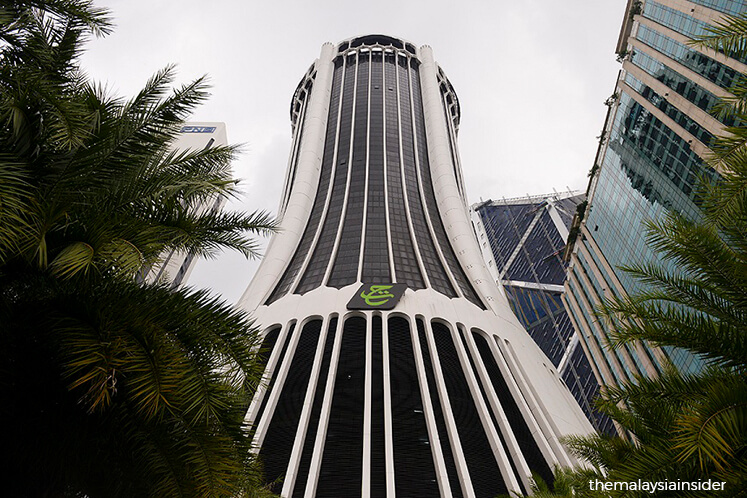 Lembaga Tabung Haji (TH) lodged two police reports last Friday against its former office-holders over misuse of funds and wrongful conduct in a corporate deal — but this is just the tip of the iceberg.
The Edge understands that there will be more revelations of wrongdoing to come at the pilgrim fund. This follows an internal probe into the fund's past transactions by TH's new management since July.
"The new management is doing a holistic review. Investigations are ongoing and if there are areas that warrant more police reports to be made, then they will do so," a person familiar with the matter tells The Edge.
It is understood that the new management and board of directors have been reviewing various land and property purchases as well as TH's investments to get a true picture of its financial affairs. According to its website, TH has nine million depositors with RM73 billion in deposits.
It is unclear if the findings will be made public or if the government will be tabling a White Paper on TH.
TH comes under the purview of Minister in the Prime Minister's Department Datuk Seri Mujahid Yusof Rawa.
In a press statement late last Friday, TH says the reports — lodged with the Commercial Crime Investigation Department — involve former chairman Datuk Seri Abdul Azeez Abdul Rahim, former CEOs Tan Sri Ismee Ismail and Datuk Seri Johan Abdullah as well as four senior management officers.
It identifies the four as chief operating officer Datuk Adi Azuan, chief financial officer Datuk Rozaida Omar, legal adviser Hazlina Mohd Khalid and senior general manager for corporate services and real estate Rifina Md Ariff.
The first report involves Yayasan Tabung Haji's (YTH) 2017 programme, where funds totalling more than RM22 million had been disbursed for "activities with political inclinations", which contravene its memorandum and articles of association.
YTH's trustees then were Abdul Azeez, Ismee, Johan, Adi and Rozaida.
YTH was set up in 2016 to undertake humanitarian aid and to contribute to the underprivileged, the poor and the needy. TH says it has contributed RM7 million to the programme.
The second report — against Ismee, Hazlinda and Rifina — relates to misrepresentations and the withholding of material information involving TH's 2012 sale of a 95% stake in PT TH Indo Plantations held by its subsidiaries, TH Indopalms Sdn Bhd and TH Indo Industries Sdn Bhd.
The stake was sold to PT Borneo Pacific for US$910 million. TH Indo Plantations owns 83,000ha of oil palm estates in Indonesia.
According to TH, the reports lodged are the first following internal investigations into past transactions, which were spearheaded by its new management.
In July, two top corporate figures — former banker and Securities Commission Malaysia chairman Tan Sri Mohd Nor Yusof and former CEO of Bank Islam Bhd Datuk Seri Zukri Samat — were appointed TH chairman and CEO respectively.
This followed the resignations of senior board members Abdul Azeez as chairman, Tan Sri Irwan Serigar Abdullah and Tan Sri Mohamed Apandi Ali.
Datuk Zaiton Mohd Hassan, an accountant and founding CEO of Malaysian Rating Corp Bhd, and retired attorney-general Tan Sri Abu Talib Othman also joined the board in October.
TH has been mired in numerous controversies in recent years.
In December 2015, Bank Negara Malaysia issued a letter warning the fund that it needed to strengthen its risk management as a routine check had discovered that it had more liabilities than assets. Then governor Tan Sri Dr Zeti Akhtar Aziz told TH chairman Abdul Azeez that it had only 98 sen in assets for each ringgit in liabilities.
In a separate letter to the then minister in the Prime Minister's Department Datuk Seri Jamil Khir Baharom, Zeti warned that TH's finances could have a financial impact on the government because its deposits are fully guaranteed by the government. Zeti had expressed concern that TH had been paying out higher dividends than it could afford since 2012.
Section 22 of the Tabung Haji Act states that it cannot pay dividends and bonuses to its contributors if its assets are worth less than its liabilities.
"The dividend and bonus payout ratio, which has, on average, exceeded its profits [on an average of 107% from 2012 to 2014] caused TH's already low reserves to decline further, to the extent that it is not able to manage the weak equity portfolio performance for 2015. This has caused TH's reserves to be negative," Zeti wrote.
The then TH CEO Ismee responded by saying that the central bank's evaluation had not taken into account the pilgrim fund's investment portfolios such as shares, plantation assets and properties.
"Throughout the 2014 and 2015 financial years, the value of TH's assets was higher than its liabilities, when taking into account all of TH's investment portfolio," said Ismee.
He added that TH was in a good financial position and was supported by firm assets, including cash amounting to RM10.7 billion as at Dec 31, 2015.
In November 2016, the then CEO Johan again defended TH's finances and insisted that its financial reports were in compliance with accounting rules.
TH's land deals have also been questioned.
In 2015, TH bought a 1.57-acre parcel from 1Malaysia Development Bhd-owned Tun Razak Exchange for RM188 million, a whopping RM2,773 per sq ft. It was seen as a move to provide cash to 1MDB. The purchase also raised a possible conflict as Ismee was also a director of 1MDB.
TH has also spent billions buying properties in Australia and the UK. In total, it has more than 150 properties of various sizes at home and overseas.
Save by subscribing to us for your print and/or digital copy.
P/S: The Edge is also available on Apple's AppStore and Androids' Google Play.