This article first appeared in Personal Wealth, The Edge Malaysia Weekly, on February 24, 2020 - March 01, 2020.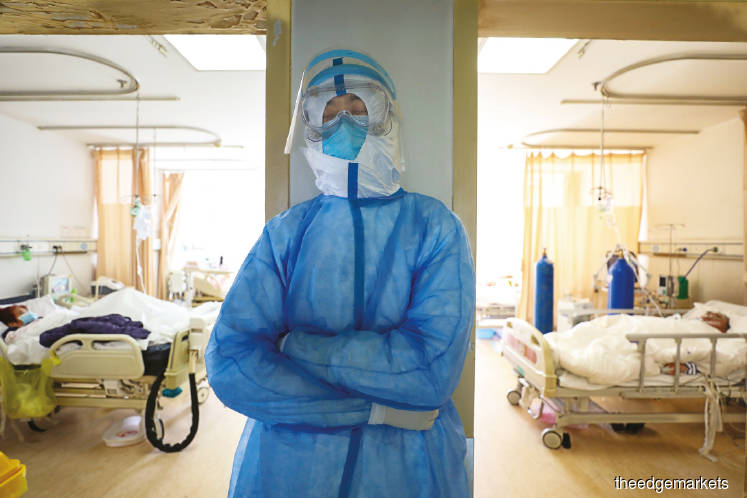 Local insurers and financial institutions have introduced various initiatives to assist customers who have been affected by the novel coronavirus outbreak.
Last month, the Life Insurance Association of Malaysia and Malaysian Takaful Association released a joint statement announcing that all life insurance companies and takaful operators would be providing hospitalisation and treatment coverage to policyholders affected by the coronavirus. They also advised policyholders to check with their providers the benefits and terms and conditions of their health insurance policies or takaful certificates.
According to the websites of several insurers, this coverage is applicable to existing medical and travel insurance policyholders. Most of the insurance companies have outlined the type of coverage offered, such as hospitalisation benefit of RM200 per day and a one-time death payout ranging from RM10,000 to RM20,000.
Most insurers have set Jan 23 as the date when the coronavirus outbreak became a "known event". This means coverage is only provided to those who purchased their policies before this date.
One of the insurers extending this coverage is AIA Bhd. According to its website, coverage is provided to all existing and new customers (who take up individual life, family takaful and Flex PA plans before March 31) at no additional cost. This includes a hospitalisation benefit of RM200 per day (up to 30 days) for those who have been diagnosed and quarantined at any Ministry of Health-designated hospitals. There is also a lump-sum payment of RM10,000 if death occurs. This coverage is valid until June 30.
AIA CEO Ben Ng tells Personal Wealth that the company sees the need to help alleviate customers' concerns and give them a sense of security in the midst of the coronavirus outbreak. "This led us to offer coverage for Covid-19 at no additional cost to eligible customers."
Ng says that based on current information on the coronavirus outbreak, the insurer has set June 30 as the end date for the coverage. However, it will continue to monitor the situation.
"Many elements about the virus are still relatively unknown and we know that researchers are trying to understand more about the virus as we speak. It is imperative for us to tailor our coverage as we learn more about Covid-19," he says.
Prudential Malaysia, which comprises Prudential Assurance Malaysia Bhd (PAMB) and Prudential BSN Takaful Bhd (PruBSN), is offering coverage to existing customers who have been diagnosed with Covid-19 by any hospital approved by the Ministry of Health from Feb 1 to April 30. A lump-sum payment of RM5,000 will be provided on top of their current policy benefits.
PAMB chief customer and marketing officer Eric Wong says the majority of medical policies or certificates carry an exclusion of communicable diseases that require quarantine by law. However, Prudential was one of the first insurers to respond to an immediate need of the nation by waiving this exclusion in the light of the growing number of people affected by the coronavirus.
"What this means is that PAMB and PruBSN provide coverage for hospital admissions related to Covid-19 to our medical plan policyholders/certificate holders. Following this announcement, PAMB and PruBSN are extending our special novel coronavirus coverage to all policyholders and certificate holders, including non-medical policies as well."
Wong says the RM5,000 payout comes on top of customers' current policy benefits. "Hospitalisation and treatment is already covered under our current medical plans. This additional payout can be used by the customer as income replacement during treatment."
Great Eastern Life Assurance (M) Bhd has allocated RM1 million to provide coverage for Covid-19 under its Financial Assistance Programme. The coverage is valid from Feb 17 to Dec 31 or until the amount is exhausted.
All policyholders whose policies are in force during the validity period are eligible for the coverage, except for compulsory group employee benefits. In addition to cash assistance of RM200 per day (up to 60 days) for hospitalisation, there is a lump-sum payment of RM20,000 if death occurs due to Covid-19.
The insurer is also offering coverage to policyholders' immediate family members (spouse and children aged 18 and below). The extended coverage will be on top of the policyholders' existing benefits.
AXA Affin General Insurance Bhd is offering additional coverage to all medical insurance policyholders. On its website, it says it will be extending coverage to include treatments and/or hospital admissions related to the coronavirus infection in Malaysia.
For travel insurance policyholders, any trip cancellation claims (to Wuhan, China, and other areas of the country that may be affected by Covid-19) will be honoured. Policies need to have been purchased before Jan 31, with confirmation of non-refundable prepaid travel and accommodation expenses from airline, hotel and travel operator provided.
Banks have banded together to ease the financial burden of those affected by and diagnosed with the coronavirus. On Feb 11, the Association of Banks in Malaysia (ABM) announced that its members would be undertaking measures to ensure that their customers were able to mitigate the impact caused by the epidemic. The ABM currently has 26 members, comprising commercial banks that operate in Malaysia.
An online search shows that most banks are offering a six-month moratorium on loan payments as well as financing and restructuring. These are mostly extended to individual customers who have been diagnosed with the virus.
Some banks have extended their assistance to businesses that may be affected by the coronavirus outbreak. Individuals and companies affected by Covid-19 are advised to get in touch with their banks and insurance companies to avail themselves of the assistance available.