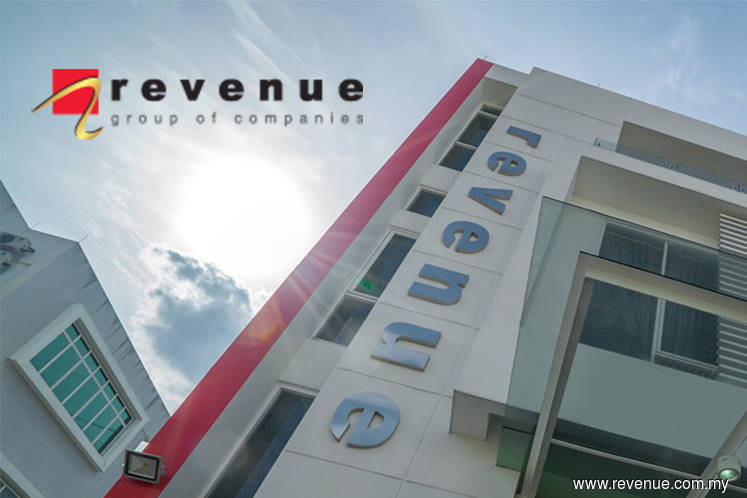 KUALA LUMPUR (July 18): Even before the end of its meteoric maiden trading day, Revenue Group Bhd saw 4.24% of its shares traded off-market in several direct business transactions.
According to Bloomberg data, the group saw a total of 9.45 million shares crossed, all at 47 sen apiece today. The transaction price represents a 15.5 sen or 24.8% discount to its closing price of 62.5 sen.
In fact, the shares were traded at an 8 sen discount to its opening price of 55 sen.
There were six blocks between 4.07pm and 4.11pm and the sizes of the blocks ranged from 1 million shares to 2.5 million shares. It is unknown at the time of writing who had carried out the transactions.
Revenue Group had listed on the ACE Market of Bursa Malaysia today with an initial public offering (IPO) of 55.71 million new shares and an offer for sale of 16.71 million new shares, giving it an enlarged share capital of 222.85 million shares.
According to its IPO prospectus, the group's chief executive officer and executive director Eddie Ng Chee Siong holds a direct 22.2% stake in the group after the listing. Meanwhile, group chief operating officer Brian Ng Shih Chow and group chief technology officer Dino Ng Shih Fang, both of whom are also executive directors, hold a 21.5% stake each.
As promoters and substantial shareholders, all three of the directors have a six-month moratorium imposed on their shareholdings, according to the ACE Market listing requirements.
Investor interest in the cashless payments services provider had been rosy ahead of its IPO. The public offer was oversubscribed by 11.22 times and the stock had been given a fair value of 46 sen by TA Securities earlier this month, based on a price-earnings ratio of 13 times.