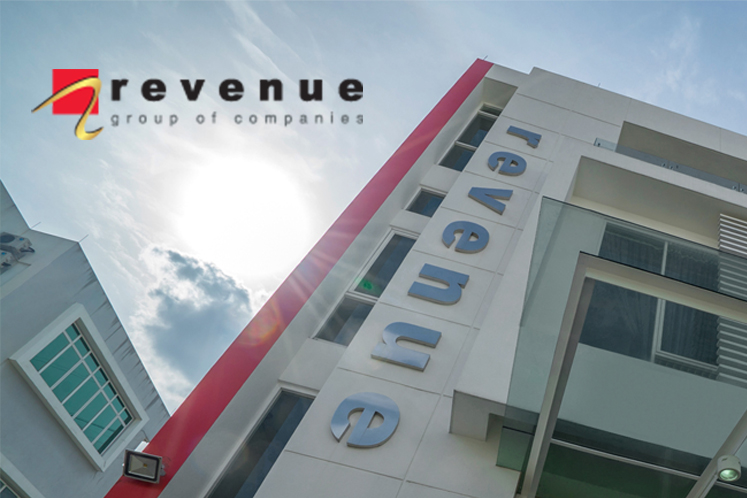 KUALA LUMPUR: Cashless payment solutions provider Revenue Group Bhd, which was listed on Bursa Malaysia's ACE Market just last month, posted a net profit of RM1.88 million on the back of RM12.03 million revenue in its fourth quarter ended June 30, 2018 (4QFY18).
Earnings per share came in at 1.03 sen for the quarter. As it is the group's first interim financial report on consolidated results since its listing, there are no comparison figures for the same period last year.
Revenue managing director and group chief executive officer Eddie Ng Chee Siong said in a statement that the group's revenue for the quarter under review came from electronic data capture (EDC) terminals, which accounted for 54.4% of revenue, and electronic transaction processing segments, which made up for 43.3%.
"Revenue reported a strong performance in 4QFY18 compared with the preceding quarter ended March 31, 2018, where revenue grew 51.5% and profit before tax grew 21.2% mainly due to higher sales of EDC and the increase in  electronic transaction processing volume," he said.
He also noted that the group, which debuted on July 18 on the local bourse, had recognised a one-off listing expenses that amounted to about half a million ringgit.
For the financial year ended 30 June 2018 (FY18), Revenue reported a net profit of RM7.08 million on revenue of RM35.36 million. Earnings per share for FY18 stood at 4.09 sen.
This represents an increase of about 34.6% from the group's adjusted net profit of RM5.26 million for FY17. The adjustment was made for a one-off net gain on the disposal of investment properties of RM1.71 million.