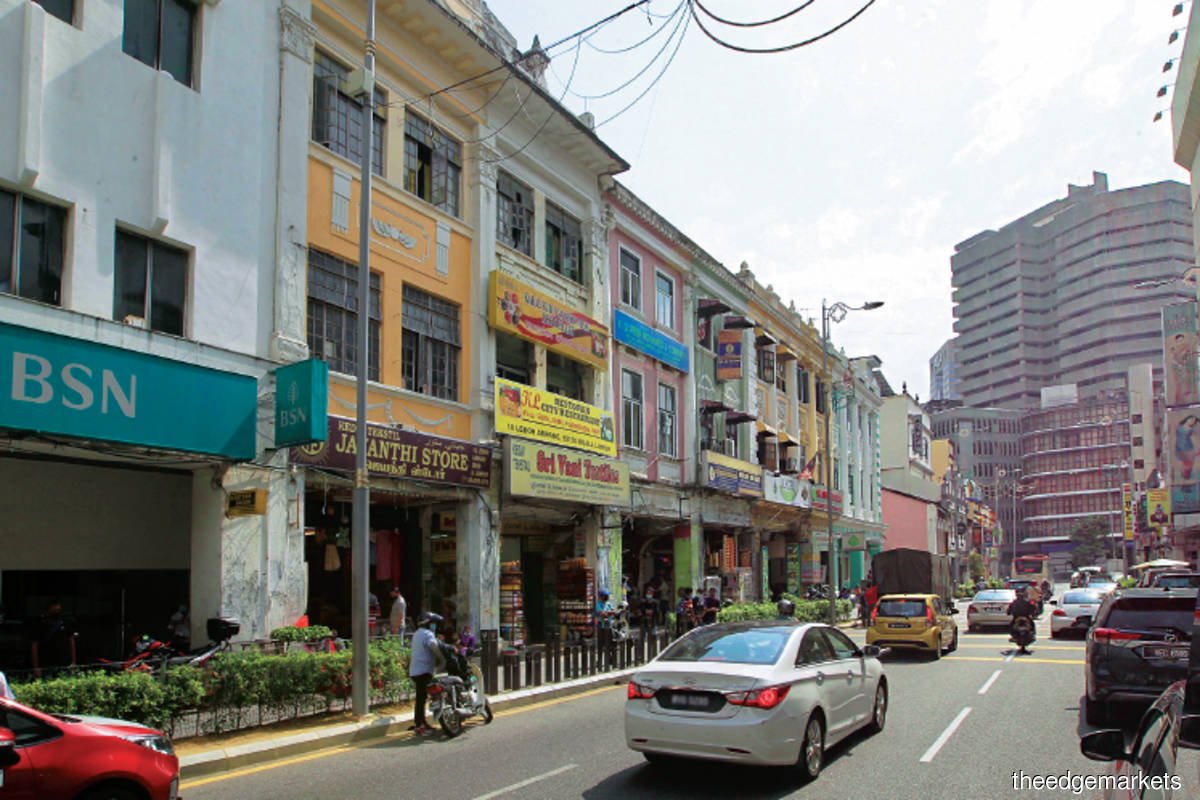 KUALA LUMPUR (Aug 5): Based on CBRE Asia Pacific Research's Marketview for 2Q2020, the recent resurgence in Covid-19 cases in several markets is expected to impact the commercial real estate market, with the possible exception of logistics.
In the office market, the research house anticipates enquiry and inspection to be negatively impacted should stricter lockdown measures come into force.
It also noted that new sources of leasing demand will be limited in 2H2020 as most office occupiers will continue to prioritise operational resilience and are unlikely to commit to new leases unless they have upcoming lease expiries or especially urgent space requirements.
"Cost-saving moves such as consolidation combined with downsizing, relocation to non-core areas and the leasing of fully fitted premises will remain commonplace," it said.
Delays to new office supply can also be expected with around four million sq ft being pushed back to 2021.
As for office rentals, CBRE's outlook for the year remains downbeat, except for Mainland China, where the decline is expected to stabilise.
The office net absorption in 2Q fell further, bringing the total for the first half of the year to the lowest in a decade. Grade A rents fell by 1.8% q-o-q, the report noted.
In the retail segment, sales are anticipated to remain sluggish and are unlikely to recover to pre-pandemic levels until 2021. Leasing activity is also set to remain weak with only minimal rental growth expected next year, said the report.
"While store footprint consolidation is inevitable, many retailers will continue to focus on store upgrades. Another priority will be lease restructuring, with many retailers keen to shift to lower base rents or turnover rent agreements for the rest of the year," it added.
The quarter under review saw retail vacancy increased across the region with a wave of store closures led by right-sizing and market exits by several global fashion brands. The report noted that pre-leasing activity in new supply was weak and rents declined by 2.3% quarter-on-quarter.
Resilient logistics sector 
As for the logistics sector, leasing demand is expected to be resilient in 2H2020 underpinned by robust e-commerce requirements. A steady flow of traditional retailers establishing online channels will also support warehouse leasing activity, the report noted.
While source of demand will be confined to major e-commerce players, third-party logistics firms serving online retailers and cold-storage users, demand from general retailers and exporters will be limited due to weakening economic growth and escalating tension between Mainland China and the US.
Many occupiers in these categories, the report noted, will seek opportunities to consolidate and relocate to less expensive lower grade facilities or properties in non-prime locations.
"With manufacturers looking to strengthen supply chain resilience, many groups will look to reduce over-reliance upon a single manufacturing base while establishing extensive sourcing and distribution networks," it said.
The review period saw a mild improvement in industrial sentiment along with the resumption of industrial activity; warehouse space continued to attract robust demand in most markets led by e-commerce related platforms, and rents remained largely unchanged.
Challenging times still ahead
Meanwhile, cross-border investments will continue to be inhibited with ongoing travel restrictions and purchasing activity in 2H2020 to be driven by local buyers.
According to the report, several markets including Korea, Australia and Mainland China can expect to see investment activity rebound in the coming quarters, with several sizable deals nearing completion.
"Overall investment sentiment is improving along with the gradual resumption of business activity. While investors are more willing to consider assets with vacancy risk, sufficient pricing discounts must be provided," it said.
While sellers have lowered prices in recent months, these reductions are still not aligned with buyer expectations, hence the price gap will continue to hinder investment activity, it added.
Commercial real estate investment in the region saw its value plunge by 48% y-o-y to US$17 billion in 2Q, the lowest quarterly turnover since 2Q2012, due to lockdown measures and the continued imposition of travel restrictions, both of which inhibited cross-border deals.