This article first appeared in The Edge Financial Daily, on July 25, 2019.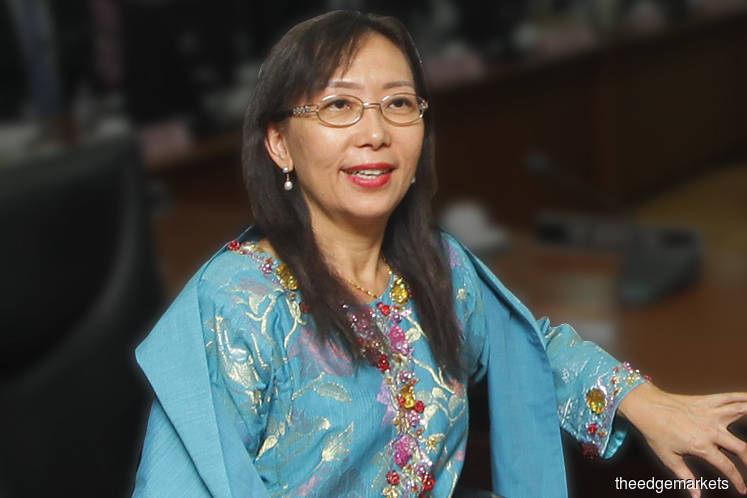 KUALA LUMPUR: The High Court here has fixed new trial dates in February and March next year to hear the defamation suit by Primary Industries Minister Teresa Kok against Umno division leader Datuk Seri Jamal Md Yunos over alleged misuse of Yayasan Warisan Anak Selangor (Yawas) funds.
The case was called for case management yesterday. Lawyer Mohammed Nasser Yusof who appeared on behalf of Jamal told reporters that High Court Judge Justice Datuk Ahmad Bache has fixed Feb 25 to Feb 27, and March 17 to March 19, 2020 as the new trial dates.
Nasser said his client had filed an application to strike out the suit, pending the Malaysian Anti-Corruption Commission's (MACC) investigation results on Kok.
There was no reply from the MACC regarding the allegations that Kok and other DAP leaders had misappropriated Yawas funds after two letters were sent to the anti-graft agency, he added.
Mohammed Nasser said that the investigation results will become a vital piece of supporting evidence for his client's striking out application, which prompted the defence to apply for a stay of the trial pending the results.
He added that if the decision for the striking out application is not in their favour, the court will then proceed with the trial as scheduled.
The case is now fixed for further case management on Aug 9, he said.
According to previous reports, the hearing of the suit was scheduled to commence on April 29. However, Jamal made an application to stay the trial at the eleventh hour, asking the court to decide on his striking out application first before the trial starts.
Kok filed the suit on April 6, 2017 against Jamal, who is the Sungai Besar Umno division chief, over his allegedly defamatory statement pertaining to Yawas funds during a news conference on March 8, 2017.
Kok, who is also the Seputeh member of parliament, claimed that the allegedly defamatory statement gave the impression that she had misused state government funds for her own use and was an unethical person.