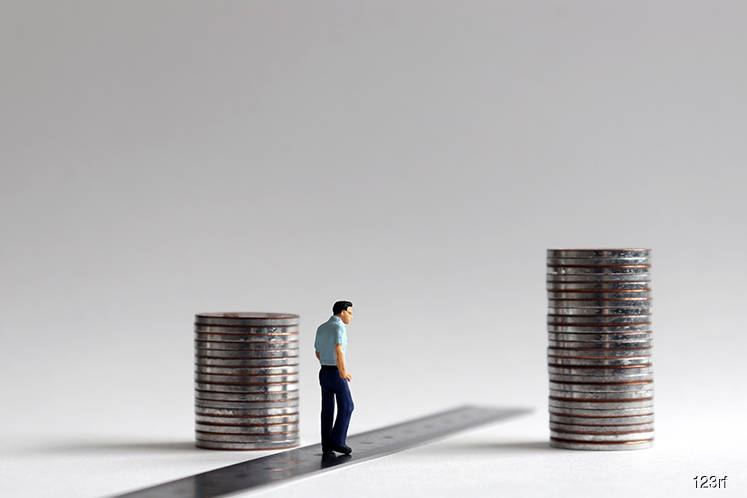 KUALA LUMPUR (Dec 18): The government has mandated that the new RM1,200 monthly minimum wage be implemented on Jan 1, 2020 in 57 cities and towns across Malaysia.
In releasing the list of 57 cities and towns that will be affected yesterday, (listed below), the Ministry of Human Resources (MoHR) said in a statement that the minimum wage would remain at RM1,100 a month in areas that are not considered part of these cities and towns.
"The hourly and daily minimum wage rate, as well as for workers that are paid by piece rate, commission, tonne and task, will be detailed in the new Minimum Wages Order," said the ministry.
The implementation of the minimum wage of RM1,200 a month in major urban areas, and RM1,100 a month in areas outside those, is based on their work place, which, as defined under Section 2 of the Employment Act 1955 (Act 265), the Sabah Labour Ordinance (Chapter 67) and the Sarawak Labour Ordinance (Chapter 76), is wherever work is carried out by employees for their employers.
The minimum age remains applicable for all employees in the private sector, the ministry said, except for domestic servants, as maintained in the Minimum Wages Order 2018.
The ministry noted that the decision to increase the minimum wage for workers living in these major towns is meant to help workers deal with high living costs, adding the rate will be consistently reviewed to ensure it is in line with the needs of the time.
"It is also in line with the [government's] wish to achieve a minimum wage of RM1,500 a month within the first five years of the Pakatan Harapan administration," the ministry added.
The towns and cities that will be affected by the new minimum wage:
Bandaraya Johor Bahru
Bandaraya Iskandar Puteri
Bandaraya Alor Setar
Bandaraya Melaka Bersejarah
Bandaraya Pulau Pinang
Bandaraya Seberang Perai
Bandaraya Ipoh
Bandaraya Shah Alam
Bandaraya Petaling Jaya
Bandaraya Kuala Terengganu
Bandaraya Kuching Utara
Bandaraya Kuching Selatan
Bandaraya Miri
Bandaraya Kota Kinabalu
Bandaraya Kuala Lumpur
Bandar Batu Pahat
Bandar Kluang
Bandar Kulai
Bandar Muar
Bandar Segamat
Bandar Pasir Gudang
Bandar Kulim
Bandar Sungai Petani
Bandar Langkawi
Bandar Kubang Pasu
Bandar Kota Bharu
Bandar Alor Gajah
Bandar Jasin
Bandar Hang Tuah Jaya
Bandar Seremban
Bandar Nilai
Bandar Port Dickson
Bandar Jempol
Bandar Kuantan
Bandar Temerloh
Bandar Bentong
Bandar Manjung
Bandar Kuala Kangsar
Bandar Taiping
Bandar Teluk Intan
Bandar Kangar
Bandar Ampang Jaya
Bandar Kajang
Bandar Klang
Bandar Selayang
Bandar Subang Jaya
Bandar Sepang
Bandar Kemaman
Bandar Dungun
Bandar Padawan
Bandar Sibu
Bandar Kota Samarahan
Bandar Bintulu
Bandar Sandakan
Bandar Tawau
Bandar Labuan
Bandar Putrajaya