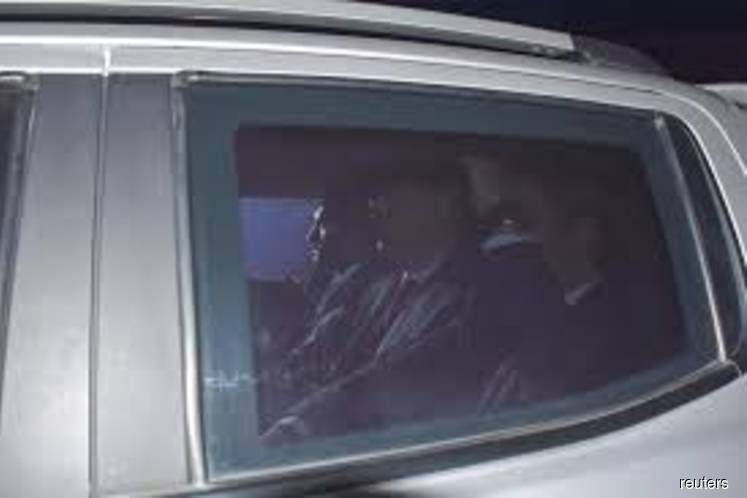 PUTRAJAYA (May 9): The new regulations on fully-tinted rear car windshield and windows will stay despite protests from various quarters including the police, Transport Minister Anthony Loke Siew Fook said today.
He said the Ministry respected the concerns expressed by the police with regard to security but the new regulations were introduced after gathering the views of all, including the police.
Effective yesterday (May 8), the rear passenger windows and rear windshield of cars are allowed to be fully darkened. Previous regulations fixed the Visible Light Transmittance (VLT) level at 30 percent.
Following the relaxation of rules on tinted windows, Bukit Aman Traffic Investigation and Enforcement Department director Datuk Azisman Alias was reported as saying that the new ruling on tinted windows could complicate enforcement work.
"In terms of enforcement and the mechanism for enforcing the new regulations, the JPJ (Road Transport Department) director-general (Datuk Seri Shaharuddin Khalid) will discuss with the police, particularly traffic police," Loke told a media conference here today.
Loke said the decision to amend the Motor Vehicles (Prohibition of Certain Types of Glass) Rules 1991 was made after taking into consideration the interests of all quarters, including the police, as expressed at a special workshop on the matter in June 2014.
"The majority of participants at the workshop, which involved various agencies including the police, agreed to maintain the VLT for the front windshield, and driver and front passenger windows at 70 percent and 50 percent (respectively), and this is still observed," he said.
According to Loke, several years ago Bukit Aman principal assistant director of Intelligence Division (D4) Datuk Abd Manaf Abd Razak said there were no facts to show that the use of tinted windows could lead to an increase in crime cases.
Loke expressed confidence that police have their own ways to detect criminals, like in China where facial recognition technology was used to combat crime.
He also stressed that the amendments were in line with the UN Regulation No 43: Uniform Provisions Concerning the Approval of Safety Glazing Materials and Their Installation on Vehicles.
On former Transport Minister Datuk Seri Liow Tiong Lai's criticism on the move to generate revenue for the Government through the new regulations, Loke said: "Those using fully- tinted windows are high-status people and they can afford to pay the RM5,000 fee."
He said some 17,000 vehicles were granted permission by the Transport Minister and JPJ director-general to use fully tinted windows previously, and when their permit expires they will be charged RM5,000, thus generating some RM85 million for the government.
Loke said certain categories of people are allowed to use fully tinted windows and windshield — patients of skin/eye diseases, the Prime Minister and royal families.