This article first appeared in The Edge Financial Daily, on January 14, 2019.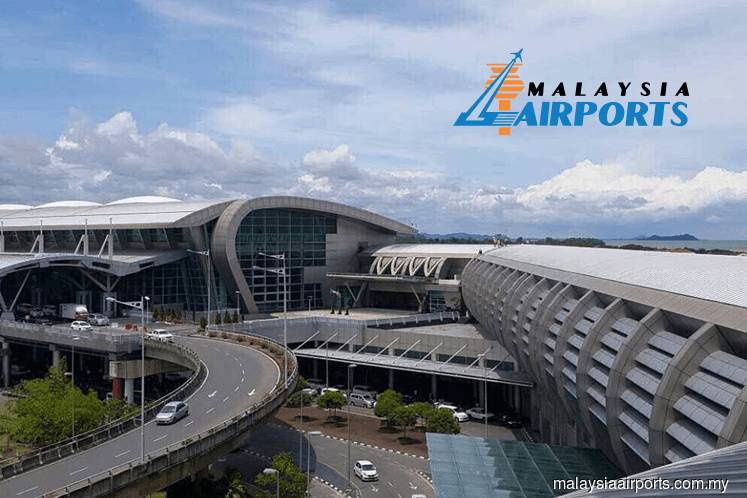 Malaysia Airports Holdings Bhd
(Jan 11, RM7.99)
Maintain sell with a target price of RM8.55: Malaysia Airports Holdings Bhd (MAHB) recorded 9.4 million passenger movements for its Malaysian operation in December 2018, representing a moderate growth of 3.5% year-on-year (y-o-y).
 
This was driven entirely by the domestic segment, which grew 7.5% y-o-y to 4.5 million passenger movements. Meanwhile, there was little change in passenger movements in the international segment at 4.9 million.
We attribute the growth to a poor showing of domestic volume for December 2017, which declined by 4.7% y-o-y.
For the three-month performance ended December 2018 (4Q18), MAHB's total passenger movements increased by 2.2% y-o-y (versus a 1.4% growth for 3Q18), led by the domestic segment (+3.6%) and the international segment (+1%).
Cumulatively, 2018 passenger movements increased by 2.5% y-o-y to 99 million, a tad higher than 2.2% a month ago. This was close to our growth assumption of 3% but below MAHB management's growth target of 6%.
Its management said the target miss was mainly due to lower-than-expected movements during the 14th general election period and a reduction in transit passengers with an increasing number of direct flights among regional international airports and domestic airports, bypassing KLIA and Subang.
The main contributors to international traffic in 2018 were AirAsia, Malaysia Airlines and Malindo Air. Twenty-two foreign airlines registered double-digit growth for 2018.
For the 4Q18 and 12 months of 2018 performances, the y-o-y growth was 3.5% and 8.8% respectively versus our forecasts of 10%.
Management has announced that Malaysian passenger traffic in 2019 is expected to grow by 4.9% with international and domestic passenger traffic to grow by 2.4% and 7.6% respectively after taking into account a relatively low Brent crude price for 2019, a gross domestic product growth of 4.9%, and increasing trade tensions between the US and China.
However, we tend to be more conservative in our 2019 operational outlook by cutting our forecast of the yearly growth in passenger movements to 3% from 5% previously, taking into account the following: i) AirAsia will increase its capacity by deploying six new aircraft for its Malaysian operation, which would increase its seat capacity by 9.1% based on our estimates; ii) the termination of the Resorts World Genting outdoor theme park, which used to serve as one important driver to attract foreign tourists in 2019; and iii) an increase in airfares due to higher fuel prices, a scheduled hike in airport tax in February 2019 and the implementation of the departure levy.
Another important factor that would affect its 2019 performance is the implementation of the new Regulatory Asset Base (RAB) framework in the determination of future airport tax (the passenger service charge [PSC]), which will likely begin in the third quarter this year. Generally, we expect the new framework to benefit MAHB, especially from the risk perspective.
We also believe the market has a positive view on the new PSC structure, judging from the stable share price movement. That said, we do not discount the possibility that the allowable return or the weighted average cost of capital under the RAB method could be too low.
We have fine-tuned our financial year 2018 (FY18) to FY20 earnings forecasts lower by 0.6%/1.9%/2% respectively after incorporating the total passenger movements in 2018 and our new growth assumption for 2019 into our forecasts. — TA Securities, Jan 11