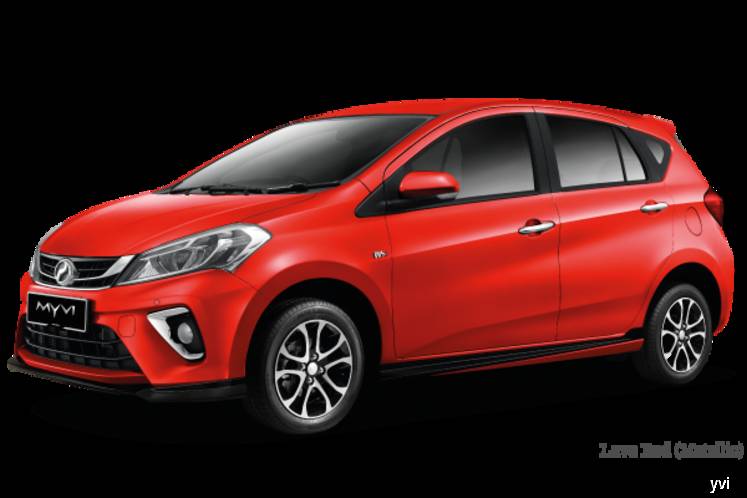 KUALA LUMPUR (Aug 20): The production of Perodua's best-selling car model, the new Myvi, has been temporarily halted due to a supply disruption at one of its vendors.
The disruption has resulted in about 3,000 customers not being able to register their new Perodua Myvi before the end of August.
Perodua Sales Sdn Bhd managing director Datuk' Dr Zahari Husin said in a statement today that the current priority for Perodua is to deliver the new Perodua Myvi to some 3,000 customers who were originally scheduled to receive their cars before Sept 1, adding that allocation for all Myvi orders before June 1 has just been completed.
"We are working as hard as we can to remedy this supply disruption and resume Myvi production as soon as possible. That said, production of our other models are running normally and deliveries of our Axia, Bezza and Alza continue to be on track.
"We invite our valued customers to speak to our authorised sales advisors for more information on our models as well as the estimated delivery times of their Myvi," Zahari said.
Zahari said Perodua is deeply concerned about the frustration of affected customers and the company is working on suitable compensation plans for them and will contact them very soon via their outlets.
"We wish to apologise most sincerely to our customers who have been waiting patiently for their new Myvis," said Zahari.
Perodua said there has been a surge in demand for vehicles since the Goods and Services Tax (GST) rate was reduced from 6% to 0% effective June 1, 2018, ahead of the reintroduction of the Sales and Service Tax (SST) on Sept 1.
To date, over 68,000 Perodua Myvis have reached owners out of over 120,000 bookings made since the hatchback's November 2017 launch, making it consistently Perodua's best seller throughout the year so far.
Perodua has sold an estimated 140,000 vehicles between January and July this year, representing a jump of nearly 19% over the 118,600 it sold in the previous corresponding period.