This article first appeared in The Edge Malaysia Weekly, on December 7, 2020 - December 13, 2020.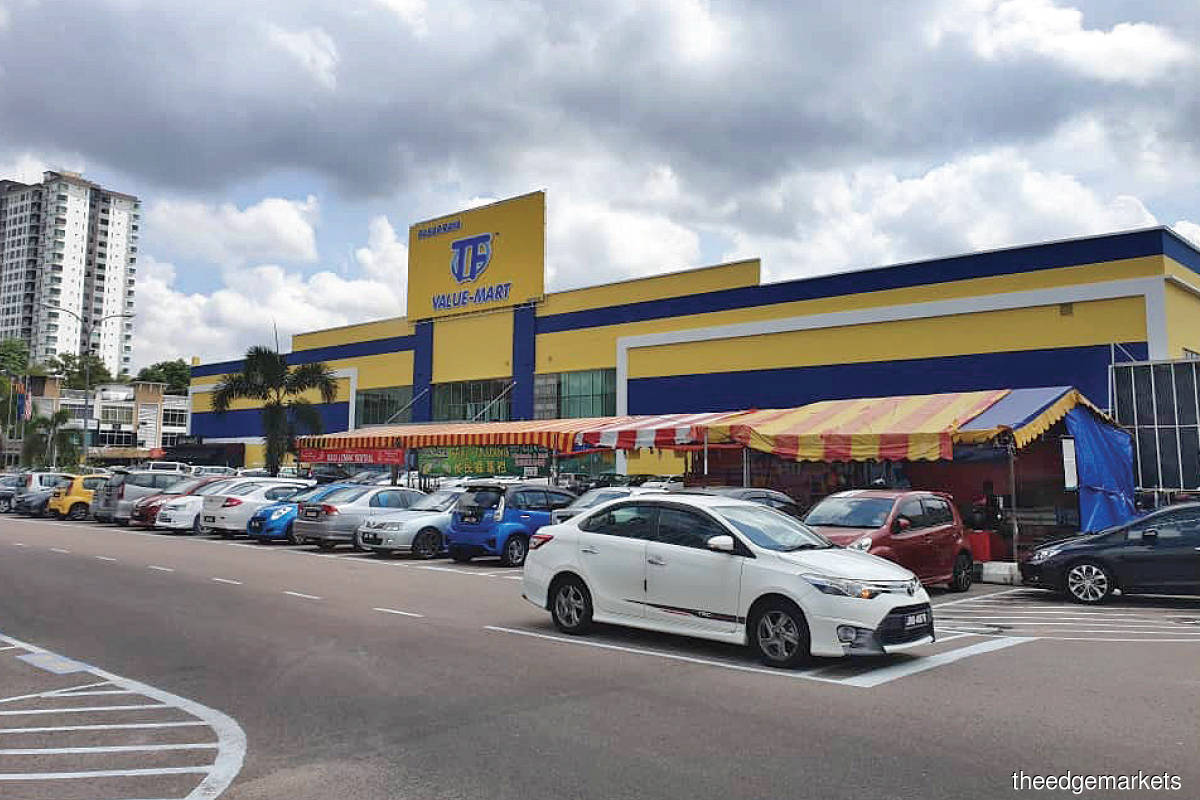 PAHANG-based hypermarket operator TF Value-Mart (TF) is thriving despite the Covid-19 pandemic as it follows a simple formula: focus on second-tier cities and remain asset-light.
After reporting a near 9% year-on-year growth in revenue to RM1.48 billion last year, the profitable retailer expects to end 2020 with an even bigger jump in revenue of 15% to RM1.7 billion.
Remarkably, all of its stores have remained profitable this year and have been performing above expectations since the beginning of March.
Not surprising then that when Singapore-based private equity firm KV Asia Capital Pte Ltd said it was seeking a buyer for TF as it wanted to monetise its investment, the hypermarket operator's top management jumped at the opportunity to take over the business.
Last week, KV Asia said it had completely exited TF. It described the hypermarket operator as one of its "most successful investments", a description that TF's original owners, the Low family of Bentong, would have likely delighted in, given that TF — "Tung Fatt" in Cantonese, which means "prosper together" — appears to have lived up to its name thus far.
Following a management buyout assisted by financing from Intermediate Capital Group plc (ICG), TF now has a new owner. ICG not only funded the management buyout but also acquired a stake in hypermarket operator via its Asia Fund IV.
ICG is an alternative asset manager focused on providing capital to help companies grow through private and public markets. It has been investing in Asia for more than two decades.
In a statement to the London Stock Exchange, the UK-listed asset manager said, "ICG has backed management to acquire TF".
"We have known the senior leadership team of TF for a number of years, and we are thrilled to support them in the acquisition of TF. We are convinced of the strengths of TF and its management, and will actively support their growth strategy and reinforce its market position in Malaysia," said Escamillo Lin, ICG's managing director and head of Southeast Asia — private equity and mezzanine.
Those from the management who now own and run TF are CEO Ho Mun Hao, chief financial officer Anthony Lee Teck Hoe, merchandising director Tay Saw Hoon and operations director Simon Chong. All four, who were previously with GCH Retail (M) Sdn Bhd, the operator of Giant and Cold Storage, joined TF in 2016 when KV Asia bought into the business through KV Asia Capital Fund 1.
In a telephone interview with The Edge, Ho and Lee share how the partnership with ICG transpired and the retailer's plans moving forward.
"When KV Asia decided to sell, we told them that we wanted to buy the company. They were agreeable if the sum was right," says Ho.
"And then in April, ICG came knocking on our door through a bank," he says, adding that the buyout team found ICG's proposal a perfect fit, although many other banks were also willing to finance the takeover.
"This is a management buyout with capital assistance from ICG," Ho explains. "The beauty of the deal is, to date, no ICG representative has visited any of the stores [including] before signing on the dotted line. That is the trust they have in us."
According to Lee, TF is ICG's first investment in Malaysia.
Following the recent changes, TF Value-Mart Sdn Bhd is now wholly owned by Progressive Retail (Holding) Sdn Bhd, which in turn is owned by Momensi Maju Sdn Bhd.
ICG and the four individuals own TF via Momensi Maju. Ho and Lee kept mum about the shareholding breakdown, noting that the deal was signed only days before our interview. They also declined to reveal the value of the deal.
However, sources say the deal was done at about RM850 million. The Edge has learnt that TF's earnings before interest, taxes, depreciation and amortisation (Ebitda) is RM95 million, which means KV Asia managed to do the deal at a price-earnings ratio of nine times.
TF's plan moving forward
Ho indicates that TF's focus will not change much. "Our focus has always been on tier-two towns and we will continue to focus on this. ICG has not set a time frame as to when it will exit. It is here for the long term."
"It has the dry powder to even execute mergers and acquisitions. It is hungry to make more investments here," Lee adds, indicating that this provides TF with an opportunity to expand further.
After opening four stores last year, the retailer managed to open four more this year despite the hurdles presented by Covid-19. It will add a fifth store in Taiping, Perak, by the end of this month, bringing the total number of stores to 37.
TF's best-performing stores are located in Pahang and Perak, where there are 8 and 12 stores respectively. At 37 stores, the TF hypermarket chain outnumbers AEON BiG and NSK but trails behind players such as Tesco and Econsave.
Lee says being asset-light is one of TF's strengths as it does not own any of the assets that it operates from. "They are all leases. We prefer to pump back the cash into the business."
In 2021, TF plans to add another four stores. Two in Kedah and one in Perak have been confirmed while a fourth site is in the works. The retailer is also eyeing sites that other retailers are vacating but prefers to operate as a standalone store rather than be located inside a mall.
TF was the second hypermarket chain to be sold in the past eight months. In March, Tesco plc announced that it was selling its 20-year-old Malaysian retail chain to Thailand's biggest agribusiness conglomerate, Charoen Pokphand Group (CP Group).
According to TF's website, the retailer started expanding in 1998 after the Low family, which operated a Chinese medical hall-cum-mini market in Bentong, bought two abandoned cinema buildings — Lyceum and Lido — in the town. Lyceum was converted into a warehouse while Lido was turned into Bentong's first supermarket.
Two years later, the family opened its first hypermarket in Raub. Another hypermarket followed a year later in Jerantut. As business boomed, the company's first store outside Pahang opened in Tanjung Malim, Perak, in 2005.
In 2016, the Low family cashed out, selling everything to KV Asia.