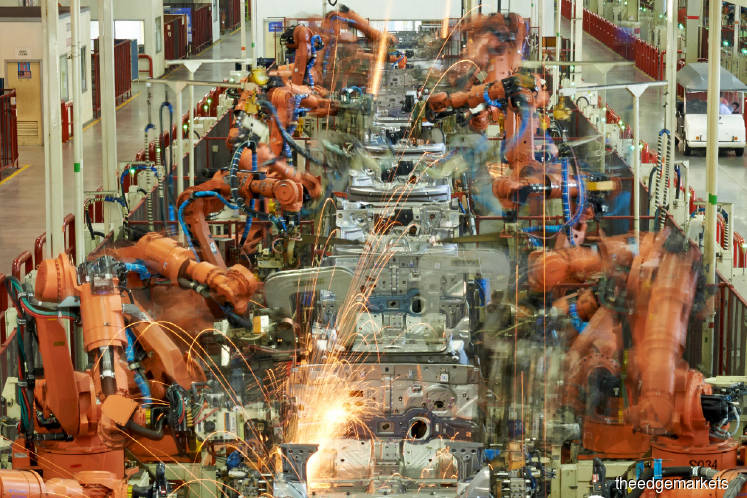 KUALA LUMPUR (Nov 21): AmInvestment Bank Research said the New National Car Project (NNCP) is likely to be a C-segment sedan which has yet to be named.
In a sector update today, the research house said the prototype is scheduled to be launched in March 2020 with the first official model expected to debut by March 2021.
"We strongly believe that at the current local technological level, the NNCP will not be a full-electric vehicle.
"Instead, it will likely be a hybrid vehicle based on an internal combustion engine with an electric propulsion system. As it is likely be a C-segment vehicle, we think that it may not be priced for the mass market but it will be targeting a niche consumer market instead," it said.
Hence, AmInvestment said it does not expect the vehicle to be produced under NNCP to be a threat to the current national brands of Proton and Perodua.
It said the NNCP is expected to benefit our local E&E and automotive semiconductor industries via technology transfers and strategic tie-ups with bigger names, e.g. Daihatsu, Toyota and Geely.
"We are already seeing some benefits from the Proton-Geely partnership, where many of the newer Proton models have incorporated updated technologies such as the intelligent infotainment system that has enhanced driving experiences at very affordable price-tags.
"For now, we maintain our "Buy" recommendations on MBM Resources Bhd (FV: RM5.54) and DRB-Hicom Bhd (FV: RM3.18)," it said.