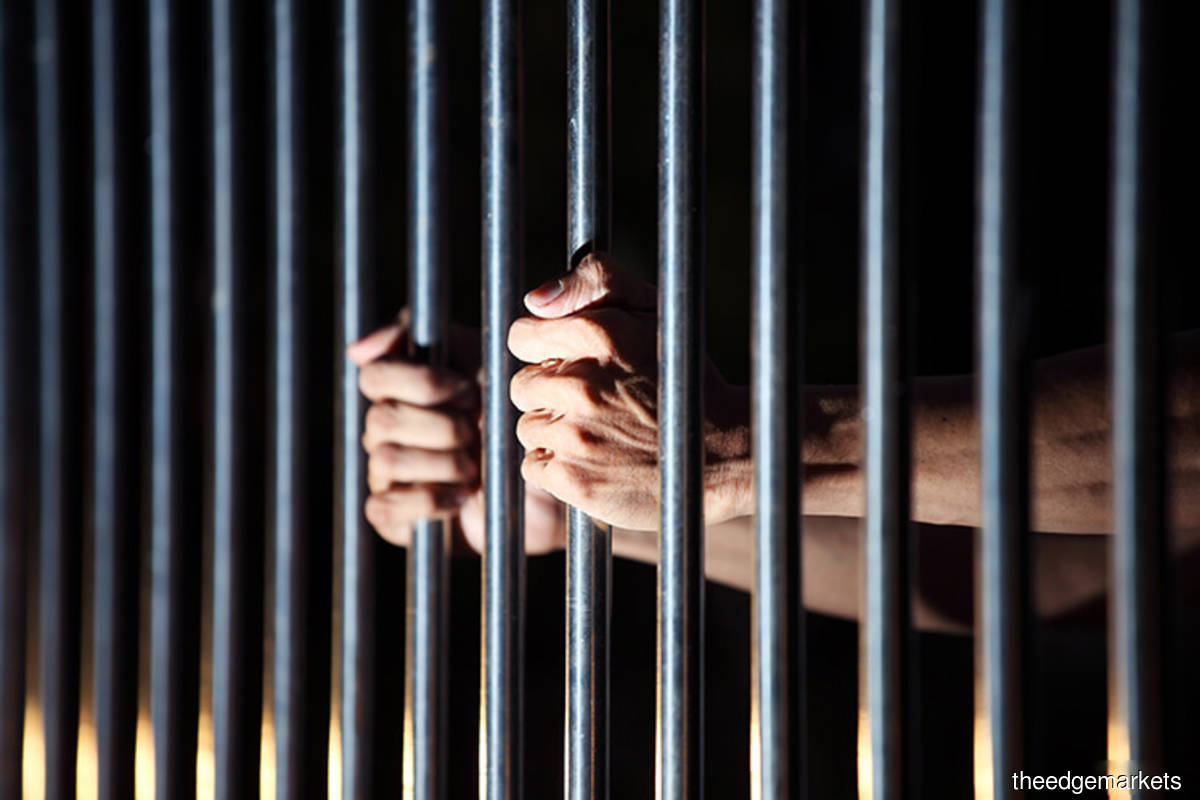 KUALA LUMPUR (Sept 10): Health director-general Tan Sri Dr Noor Hisham Abdullah said new detainees in detention centres must be isolated from other inmates for two weeks, in order to curb the spread of Covid-19 infection.
This followed a spike of cases in Benteng Lahad Datu (LD) cluster in Sabah, where 40 new cases were detected in the cluster today involving 34 prisoners, while the remaining six are prison staff.
"The index cases were illegal immigrants. So we have identified two illegal immigrants and each of them has been placed at the Lahad Datu Police Headquarters and Tawau Prison, [but] they did not display any symptoms.  
"Even though the RT-PCR (Real-Time Reverse Transcription-Polymerase Chain Reaction)  test showed negative results, we cannot mix the new detainees with their inmates because the incubation period of the virus is 14 days.
"Although they were asymptomatic, they could infect their inmates, so based on our SOP [standard operating procedures], we need to isolate the new detainees," Dr Noor Hisham said at a media briefing today. 
"After 14 days, we can place the new detainees together with old detainees," he added.
Dr Noor Hisham said 2,679 people from the Benteng LD cluster had been screened for Covid-19, of which 83 people in Tawau and 87 individuals in Lahad Datu tested positive.
On another note, Dr Noor Hisham said Malaysia's rate of infectivity was still at a worrying level.
"The critical level [of infectivity rate — known as R-Nought] was 1.6. Yesterday, we have been informed that R-Nought increased to 2.34, but today, R-Nought decreased to 1.78. It is still high.
"If R-Nought is maintained above the 1.6 level within one or two weeks, there is a probability our cases will increase drastically. This is indeed worrying," he said.
Dr Noor Hisham also stressed the need to take precautionary measures, especially by the frontliners, after noticing there is a spike of Covid-19 infections among healthcare workers lately.
Commenting on imported cases of Covid-19, Dr Noor Hisham said a total of 119, 268 people had returned to Malaysia between April 3 and yesterday.
"From the total, 995 people had tested positive for Covid-19, of whom 742 were detected upon their arrival and 253 from a second screening on the 13th day," he said.
Malaysia recorded 45 new Covid-19 cases in the 24 hours as of noon today — almost double the 24 cases reported yesterday — with most of the cases being local transmissions. Total cases to-date is 9,628.
For the 10th straight day, the Covid-19 death toll stayed at 128.
Read also:
Covid-19: Malaysia reports 45 new cases today, including 40 from Benteng Lahad Datu cluster 
Covid-19: 40 new cases confirmed in Benteng Lahad Datu cluster