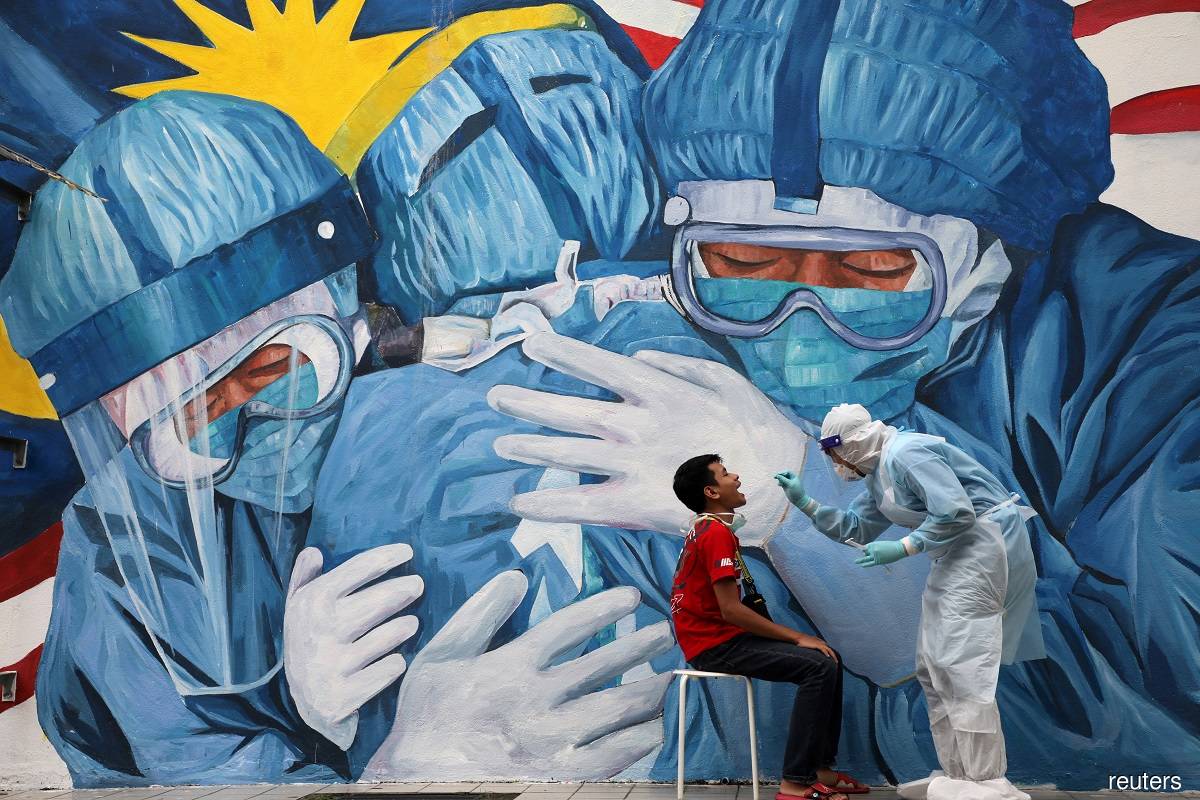 KUALA LUMPUR (April 13): New Covid-19 cases in Malaysia jumped to 1,767 — the second highest in two months — as of noon today compared with 1,317 yesterday. The recent highest level was 1,854 on April 9.
This is the 15th straight day of staying above the 1,000 mark, lifting the number of active cases, which has been on the climb for six consecutive days, to 16,300.
Of the new infections, 1,758 were local transmissions while nine were imported cases. Sarawak topped the list with most new Covid-19 cases at 607, followed by Selangor (483) and Kuala Lumpur (133).
Twelve Covid-19 related deaths were also reported — four in Sabah, four in Sarawak, three in Selangor and one in Terengganu. All were Malaysians aged between 37 and 89 years, according to Health director-general Tan Sri Dr Noor Hisham Abdullah.
A total of 1,290 Covid-19 patients have recovered from the disease today. The total number of recoveries was 346,295 or 95.2% of overall infections, said Dr Noor Hisham in a statement.
On clusters, the Health Ministry has identified nine more Covid-19 clusters, comprising four workplace clusters, three community clusters, while one is linked to religious activity and the remainder is a detention centre cluster.
The four workplace clusters are the Jalan Puncak Borneo cluster in Sarawak with 61 infections, the Jalan Raja Laut cluster in Kuala Lumpur (20), the Jalan Hishamuddin cluster in Kuala Lumpur (nine), and the Lebuh Wawasan cluster involving Putrajaya, Kuala Lumpur and Negeri Sembilan (11).
The three community clusters are the Tabanak cluster (15 cases) and the Kampung Gayang cluster in Sabah (23), as well as the Taman Malim Jaya cluster in Melaka (13).
The detention cluster is the Jalan Salleh cluster in Johor (23 cases).
Meanwhile, the Jalan Bukit Belinda cluster — linked to religious activity — detected in Negeri Sembilan registered 15 infections.
So far, 1,478 clusters have been reported by the ministry, while 1,134 have been declared ended.
Among the clusters that reported the highest infections today are the Tapak Bina Persiaran Cybersouth cluster in Selangor (137 cases), besides the Jalan Puncak Borneo cluster (60) and the Jalan Bambangan cluster in Sarawak (47).
The country's Covid-19 tally increased to 363,940.