This article first appeared in The Edge Financial Daily, on January 10, 2019.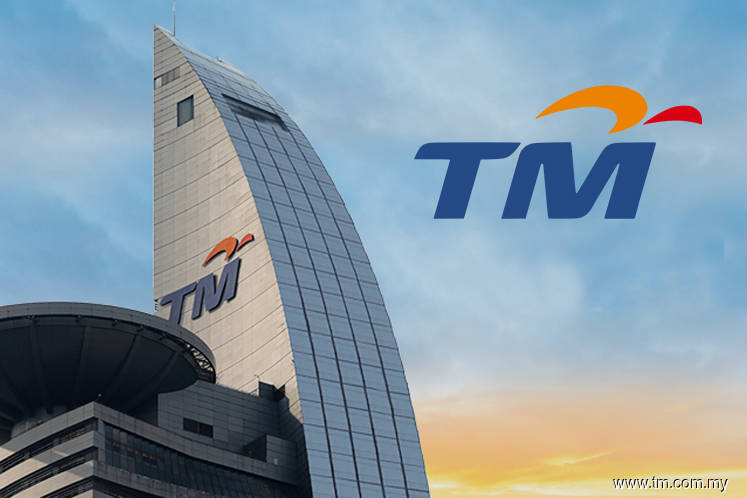 Telekom Malaysia Bhd
(Jan 9, RM2.65)
Downgrade to sell with an unchanged target price (TP) of RM2.30: Tenaga Nasional Bhd (TNB, RM13.64, Buy, TP: RM18) yesterday rolled out its National Fiberisation and Connectivity Plan (NFCP) pilot project in Jasin, Melaka. TNB has about 12,000km of fibre-optic cables across the country and the group in September 2018 started a pilot project in Jasin to assess the technical, safety and commercial viability of using its infrastructure for the government's NFCP to allow faster, cheaper and wider Internet accessibility. TNB in December 2018 said that the pilot project, technically, has been very successful.
Under the pilot project, several Internet providers will offer packages to residents in Jasin, including Astro, Celcom, City Broadband, Digi and Maxis. Maxis and Celcom are the familiar names in the broadband space while the presence of Astro, Digi and City Broadband are noteworthy.
The Edge reported that Astro (ASTRO, RM1.42, Buy, TP: RM1.77) has started a pilot project in Jasin, offering bundled broadband Internet with Astro's Family Pack at RM99/month (50Mbps) and RM129/month (100Mbps) starting February 2019. The Astro's Family Pack content offering includes channels like Astro Ria, Astro Prima and NatGeo WILD, among others. The new package is priced at a 23% discount to the existing 30Mbps Astro-Maxis IPTV package.
A reputable blog on Malaysia telecommunication companies, soyacincau, reported that Digi (DIGI, RM4.44, Hold, TP: RM4.38) is offering broadband packages at RM95/month (50Mbps) and RM129/month (100Mbps).
City Broadband, a wholly-owned subsidiary of TNB, offers competitive packages ranging from RM79/month (50Mbps) to RM199/month (1Gbps). City Broadband is a relatively new entrant to the broadband space and is currently focused in Cyberjaya.
We do not expect the pilot project in Jasin to have any material earnings impact on its participants, considering the small coverage area involving only 1,100 households. There are few indications whether the current arrangements would evolve into a feasible long-term business plans. However, these pilot projects offer a glimpse into the possible business opportunities for the participants, as well as the likely implications on Telekom Malaysia Bhd (TM).
Assuming TNB, and the participants, are to roll out their respective packages nationwide under the following arrangements, we expect:
• Astro to see an overall increase in paying subscribers, targeting the Astro NJOI upgraders. Astro's new bundle package prices are competitive vis-à-vis the offerings from TM and the existing Astro-Maxis IPTV packages. The package looks especially attractive to new broadband subscribers and upgraders from the Astro NJOI (a free satellite television service).  
• TNB to see earnings diversification, as the group may benefit as both the wholesaler and retailer (via City Broadband).
• Maxis (MAXIS, RM5.64, Sell, TP: RM5) may leverage TNB's network to expand its broadband coverage area, as per its broadband aspiration. This should help lower its capital expenditure requirements. However, higher participation from peers may increase the competition and erode its broadband margins.  
• Digi has yet to unveil its long-term broadband plans. In view of its uncompetitive package prices (under the pilot project), we believe Digi is still at an exploratory phase regarding the broadband market.
• TNB's high-speed fibre network should provide an irresistible option for TM's 1.1 million Streamyx subscribers, given the significant speed upgrades (30Mbps-50Mbps versus 1Mbps-8Mbps) and lower subscription prices. Elsewhere, the competitive product offerings from Maxis/City Broadband may lure TM's 1.2 million unifi subscribers.
We are downgrading TM to "sell" (from "hold") with an unchanged discounted cash flow-derived TP of RM2.30, in view of higher downside risk to the share price — TM's share price has rallied by 13% since its third quarter of financial year 2018 (3QFY18) results release on Nov 26, 2018; its current share price of RM2.61 implies 12% downside to our TP of RM2.30 — and the emergence of new competitor(s) in the broadband market. At 20 times FY19 estimate (FY19E) price-earnings ratio, TM's valuation looks pricey, considering the challenging business environment, likely contraction in FY19E core earnings and its heavy balance sheet.
Key risks to our negative view on TM are robust broadband subscriber growth/stable broadband average revenue per user, no changes in Streamyx package price, drastic cost rationalisation measures/changes in business strategy (that is, restructuring of Webe business), and stronger-than-expected earnings. — Affin Hwang Capital Research, Jan 9