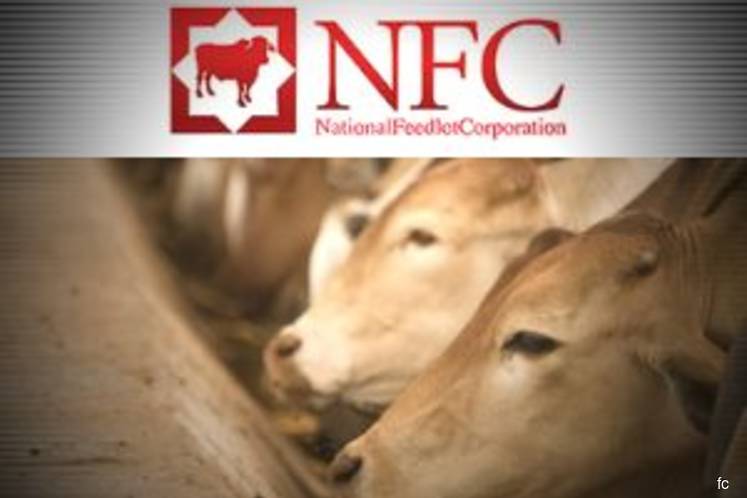 PUTRAJAYA (May 23): The prospective buyer of the National Feedlot Corporation Sdn Bhd (NFCorp) has the expertise in the ruminant industry, Agriculture and Agro-based Industry Minister Datuk Salahuddin Ayub said.
He said he has confidence that the NFCorp issue would end soon as the company was ready to make full repayment of NFCorp's outstanding loan to the Ministry of Finance.
He said his Ministry is ready to cooperate with the local company in helping it to increase the self-sufficiency level (SSL) in the production of local meat.
"We just want them to comply with all the conditions set and not affecting the interests of the ministry. They will be given the full space to build the ruminant industry in the future," he told a press conference held after the Ministry's monthly gathering here today.
Recently, NFCorp chairman Datuk Seri Dr Mohamad Salleh Ismail said that it has a "new buyer" since October 25 last year who is ready to fully repay the NFCorp's outstanding loan within three months from the government's approval for restructuring NFCorp.
Finance Minister Lim Guan Eng had said that NFCorp still owed the government about RM253 million including interest and late interest charges as of April 30, 2019, and the government is seeking full repayment of the outstanding loan.
Meanwhile, Salahuddin said the process to grant Approved Permit (AP) and Import Permit (IP) would be enhanced to ensure that the practice of 'rent seeker' or taking rents by those not involved in the agriculture industry could be stopped.
"We want to eliminate the rent seekers. We realise that there are people with no factories and not involved in the industry but were awarded the APs and IPs... this is what we do not want," he said.
In addition to the online application process, Salahuddin said the Ministry would also get views and recommendations from the National Governance, Integrity and Anti-Corruption Centre (GIACC) to improve the process of giving contracts, APs and IPs so that only those who are truly eligible would be awarded.