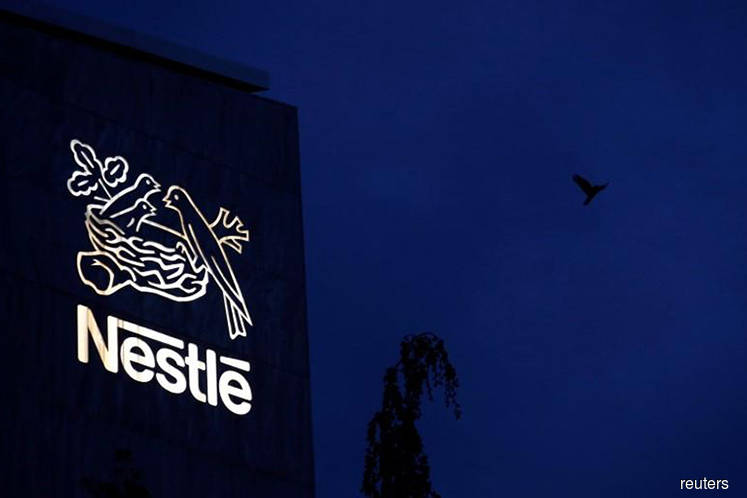 KUALA LUMPUR (April 9): Nestlé (M) Bhd (Nestle Malaysia) chief executive officer Alois Hofbauer said the food and beverage manufacturer "can weather any storm" based on the company's track record and improvement over the years.  
The Edge Malaysia business and investment weekly in its latest April 9-15, 2018 issue, quoted Hofbauer as saying Nestle Malaysia has put its strength in place to capitalise on business opportunities.
 
"What I can say with certainty is that the way we have improved ourselves over the years and put our strength in place, and also with our track record, we are (well equipped) to take advantage of an upswing, but even better, we can weather any storm.
"Already, we are delivering good growth in challenging times, which means when times get a little bit easier, we can grow much faster," he said.
Analysts have noted the defensive qualities of Nestle Malaysia shares. In a note today, TA Securities Holdings Bhd analyst Damia Othman said Nestle Malaysia is one of TA's stock picks for 2018. 
"Taking into account the defensive quality of the stock which would offer a safe haven in a volatile market before the 14th general election in Malaysia, and also the strength in ringgit movement and the downward trend in skimmed milk powder price (-9.5% YoY to USD1,849/tonne), we selected Nestle as one of
our stock picks for 2018 on 8 Dec 2017, when the share price was RM102.40," Damia said. 
At Bursa Malaysia today, Nestle Malaysia shares were traded at RM149.40 at 11:51am, for a market capitalisation of RM34.99 billion.
Damia said: "We believe Nestle Malaysia shares are fully valued at this level and therefore, are downgrading our call from Hold to Sell with an unchanged target price of RM129.90/share, based on DDM valuation. The basis of the downgrade in stock call include i) Nestle shares are trading over 50x PER (price-earnings ratio); and ii) dividend yield for FY18 is projected to be below 2.5%. We made no change in our earnings forecasts."
The analyst said Nestle Malaysia's PER is a huge premium to the stock's three-year historical PER average at 28.9 times.