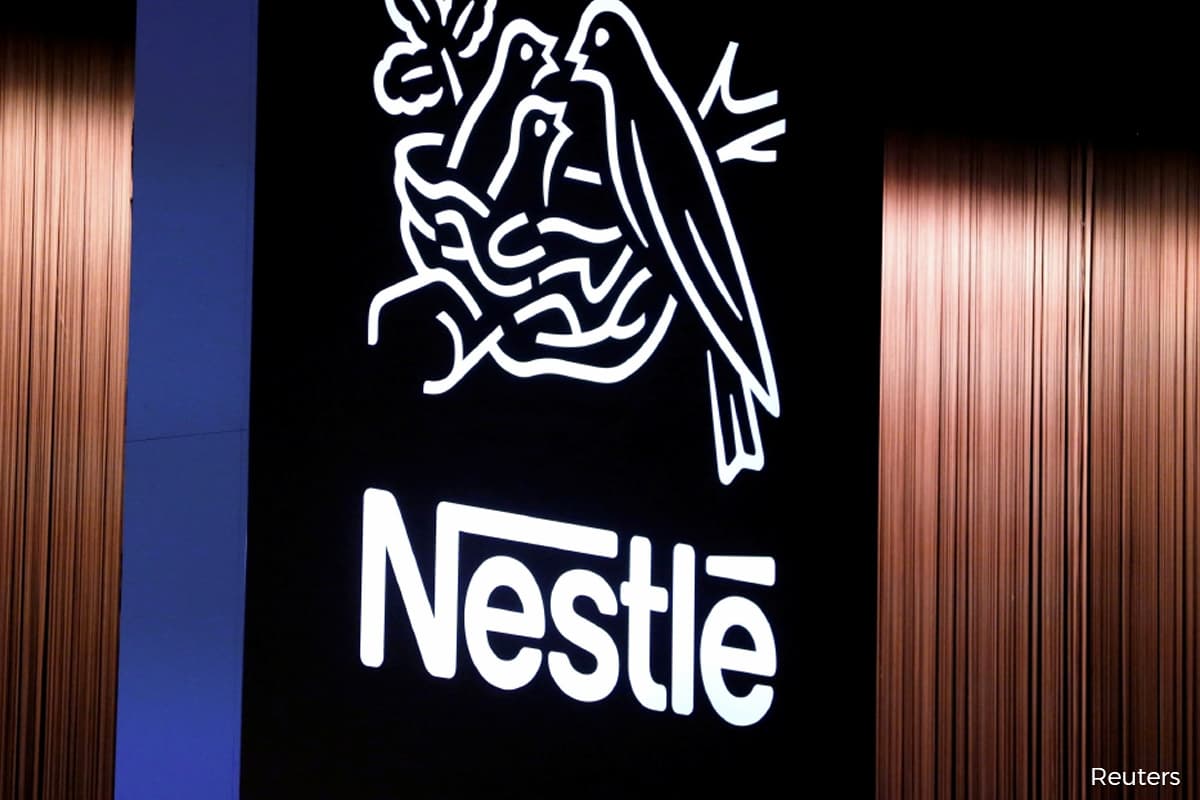 KUALA LUMPUR (Nov 10): Nestle (M) Bhd (Nestle Malaysia) reported today that third quarter net profit dropped 13.16% to RM128.39 million from RM148.99 million a year earlier, as the Covid-19 pandemic impacted the food and beverage manufacturer's hotel, restaurant and café (HORECA) channel sales and as the company registered higher operational expenses to ensure segregation at the workplace to preserve safety and operational continuity throughout the pandemic.
In a statement to Bursa Malaysia today, Nestle Malaysia said revenue fell to RM1.39 billion in the third quarter ended Sept 30, 2020 (3QFY20) from RM1.4 billion a year ago.
Despite the lower 3QFY20 net profit and revenue, the group declared a dividend of 70 sen per share for the quarter in review.
"Our business, though resilient, is not immune to the significant impact of the Covid-19 pandemic. The group also announced a second interim dividend of RM0.70 per share, in line with prior year, reconfirming its willingness and confidence to deliver a solid dividend for the full year," Nestle Malaysia said.
For the nine-month period ended Sept 30, 2020 (9MFY20), Nestle Malaysia said cumulative net profit fell to RM420.23 million from RM541.1 million a year earlier, while revenue was lower at RM4.04 billion versus RM4.19 billion previously.
"With the recent rise in Covid-19 cases and the re-enforcement of the Conditional MCO (CMCO), we will continue to ensure the safety of our people and business partners and play our part to support communities. Our strong innovation pipeline across categories will further support our performance in the fourth quarter, and we remain focused on driving excellence in operations and commercial execution to accelerate growth," Nestle Malaysia said.
According to Nestle Malaysia, the company remains committed to continue driving shareholder value, and the group's decision to declare the second interim dividend of 70 sen per share reflects Nestle Malaysia's confidence in delivering another year of resilient results.
In a separate statement to Bursa today, Nestle Malaysia said the tax-exempt 70 sen a share dividend amounts to RM164.15 million, and the dividend's ex and payment dates fall on Nov 26, 2020 and Dec 16, 2020 respectively.
At Bursa's 12:30pm break today, Nestle Malaysia's share price settled down 90 sen or 0.64% at RM140.10 for a market value of about RM32.92 billion. The stock saw 21,500 shares traded.