This article first appeared in The Edge Malaysia Weekly, on February 21, 2022 - February 27, 2022.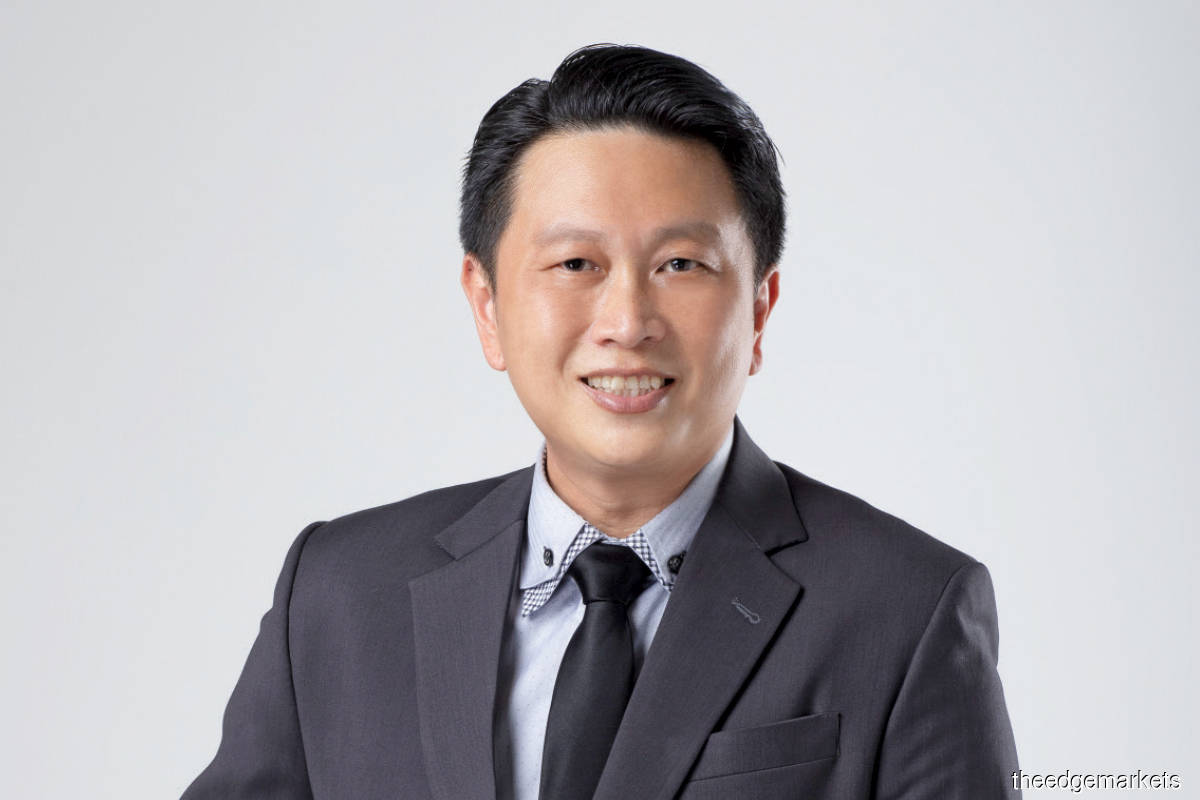 AT a time when most local construction players are still in the doldrums, with infrastructure jobs hard hit by the Covid-19 pandemic, Nestcon Bhd has been outperforming its peers over the past six months.
Since making its debut on the ACE Market of Bursa Malaysia last June, shares in the Puchong-based infrastructure and building construction specialist have gained more than 60% to close at 51 sen last Thursday, giving it a market capitalisation of RM328.35 million.
In comparison, the Bursa Malaysia Construction Index was down 5% in the past six months.
In that period, small- and mid-cap construction stocks have seen their shares drop: for instance, MGB Bhd, by 13%; Mudajaya Group Bhd, 7%; Kimlun Corp Bhd, 4%, and Inta Bina Group Bhd, 2%. Shares in bigger rivals such as Sunway Construction Group Bhd, Malaysian Resources Corp Bhd and IJM Corp Bhd have also fallen 6%, 8% and 17% respectively.
According to group managing director Datuk Dr Lim Jee Gin, Nestcon has been actively participating in tenders and bidding for projects, as well as consistently securing new jobs since its IPO, which raised around RM45 million.
At end-September last year, its total unbilled order book stood at RM1.409 billion, of which RM1.042 billion came from building construction contracts and the remaining from civil engineering and infrastructure jobs.
Last month, the group secured close to RM280 million worth of new jobs, bringing its outstanding order book to RM1.7 billion, which would keep it busy for the next three years, says Lim, who is an engineer by profession with more than two decades' experience in the construction industry.
"Nestcon is a construction firm that has a well-diversified customer base and product portfolio. Our competitors specialise in either building construction or infrastructure works. With exposure in both areas, we are now venturing into the renewable energy (RE) sector," he tells The Edge in a virtual interview.
In 2013, Lim and his business partner Ong Yong Chuan founded Nestcon Builders Sdn Bhd, which later became a main operating subsidiary of Nestcon.
Today, Lim is the single-largest shareholder of Nestcon, with a stake of close to 60%. Ong, who is the group's executive director, owns a stake of about 10%.
"If we spread [the order book] out over the period of three years, that's annual revenue of about RM500 million, which means we will be revisiting our pre-pandemic levels," says Lim.
He expects the financial year ending Dec 31, 2022 (FY2022) to be better than FY2021 for Nestcon.
"Of course, everyone is concerned about the Omicron variant. This is something beyond our control. If Covid-19 doesn't hit us anymore, our top and bottom lines should be able to stage a good recovery this year," he adds.
Nestcon saw its net profit drop to RM967,000 in the third quarter ended Sept 30, 2021 (3QFY2021), from RM1.01 million and RM3.69 million in 2QFY2021 and 1QFY2021 respectively. Revenue for 3QFY2021 also slipped to RM70.59 million, from RM84.77 million in 2QFY2021 and RM95.62 million in 1QFY2021.
It posted a net profit of RM5.66 million for 9MFY2021. Excluding its one-off listing expenses of RM2.09 million, its adjusted profit after tax would be RM7.76 million.
At end-September 2021, it had RM113.24 million in cash while its borrowings totalled RM52.19 million, leading to a net cash of RM61.06 million.
Rakuten Trade assistant vice-president Lee Chin Hui has a "buy" call on Nestcon, with a target price of 64 sen, as she remains positive on the group's new venture into RE and recent infrastructure contracts won.
"Our recommendation is based on the new income stream from RE, a large tender book of RM3 billion with 15% to 20% success rate, as well as potential job wins from more infrastructure project rollouts and a strong relationship with reputable property developers," she wrote in a Jan 19 report.
Lee expects Nestcon to register a net profit of RM26.9 million for FY2023 and RM34.15 million for FY2024.
RE segment the next big thing
Lim expects the RE business to be the group's next growth area. It is teaming up with Singapore-listed Melaka developer Hatten Land Ltd to set up a 70:30 joint-venture (JV) company to make its foray into the RE industry.
Nestcon will be the engineering, procurement, construction and commissioning (EPCC) contractor for construction and maintenance of the solar photovoltaic rooftop systems at the Dataran Pahlawan Melaka Megamall, which is owned by Hatten Land.
"The new revenue from the solar business should come onstream from this year onwards. As such, we will be exploring more opportunities with other reputable developers. Being a builder ourselves, we have good connections with many property firms in town," Lim explains.
"We hope to install rooftop solar panels at other residential, commercial and industrial properties. At the same time, we are exploring opportunities for building solar farms."
Building construction jobs currently account for more than 60% of Nestcon's order book. As for its tender book, the group is focusing more on civil engineering and infrastructure projects.
Nestcon has submitted 36 tenders worth RM3 billion, 23 of which are worth RM1.958 billion and comprise civil engineering and infrastructure projects, whereas the remaining 13 tenders are worth RM1.011 billion and comprise building construction jobs.
"From our past experience, our success rate has been 15% to 20%. This year alone, we aim to replenish our order book by between RM500 million and RM600 million. We have already secured three contracts worth RM280 million in January alone, so I think our yearly target is achievable," says Lim.
He foresees that, this year, there will be more government-led infrastructure projects, which tend to yield higher profit margins for construction companies, including Nestcon.
"The 15th general election (GE15) is around the corner; that's why we are bidding for more infrastructure jobs at the moment. But once the infrastructure segment is saturated and the real estate market picks up, we will be switching our focus back to building construction," Lim says.
Exsim Group is one of Nestcon's main clients, but Lim insists the latter is not overly reliant on Exsim. "If you look at our project portfolio, as at last year, only three of our eight ongoing building construction contracts came from Exsim, and only six of the 16 ongoing civil engineering and infrastructure contracts came from them. Of these 24 contracts, we are serving 11 different clients."
Notably, Nestcon plans to build a RM6 million on-site industrialised building system (IBS) facility at Central Park Damansara in Petaling Jaya, Selangor. The IBS plant will produce three types of products: precast hollow core slabs, precast half slabs and precast bathroom units.
Lim says, generally, the IBS is 5% to 10% more expensive than the conventional construction method, but he expects the system to achieve savings in supply chain costs, as the group will be able to reduce transport costs from external off-site casting yards.
Nestcon plans to build the IBS plant as early as the second quarter of this year, with completion slated within 18 months. "Our IBS plant mainly caters for Central Park Damansara, which has a gross development value of more than RM10 billion over 10 years. At the moment, we do not intend to supply to a third party," he says.