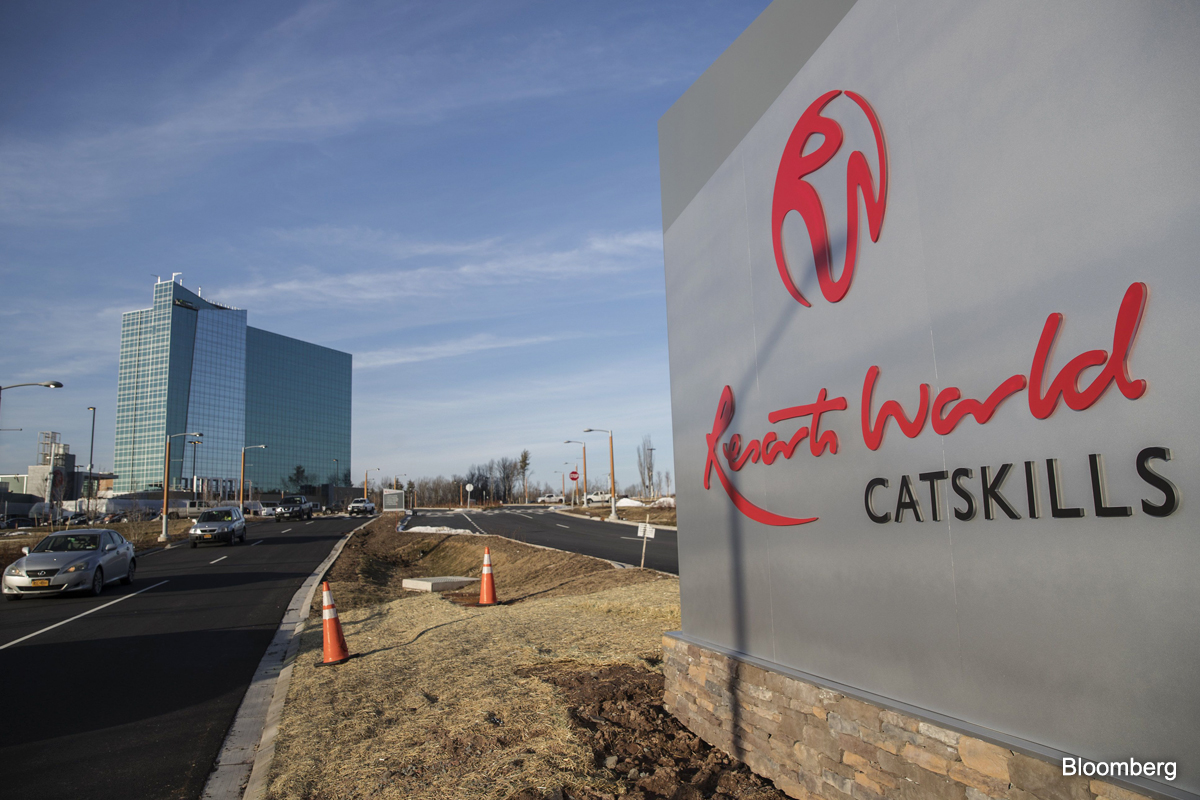 KUALA LUMPUR (Sept 14): Since Genting Malaysia Bhd (GenM) bought a 49% stake in Empire Resorts Inc, which operates a casino resort in the outskirt of New York City, the group has poured a total of US$357.5 million (RM1.5 billion) cash into the cash-strapped company.
Last Friday, GenM announced that its indirect wholly-owned subsidiary Genting ER II LLC was subscribing for an additional US$150 million (approximately RM625 million) of preferred stock in Empire.
While the fresh cash injection did not come as a surprise given that the shutdown of operations was expected to drag Empire deeper into financial trouble, investment analysts highlighted that they do not rule out possibilities of more capital injections in the future.
CGS-CIMB Securities Sdn Bhd said that further equity injections in Empire cannot be ruled out, additional fundraising in the near term may be via the debt market as Empire is working on its bond offering.
CGS-CIMB, which forecasts Empire to be loss-making in the next five years, has cut its GenM share target price (TP) to RM2.70 from RM2.80, applying a 15% discount to GenM's revalued net asset value.
It maintains its "add" call on the casino operator, noting that a consolation for GenM is the more favourable terms of the Series L preference shares, with the conversion price into common shares at a 50% discount to earlier issuances.
"While we understand the rationale of the exercise, it is nonetheless a negative development for GenM, as we forecast Empire to be loss-making over the next five years (in line with Empire's projections in the amendment to its proxy statement, filed on Nov 8, 2019).
"The full recovery of casino volumes post-Covid-19 is a potential rerating catalyst [for GenM]," it said.
Hong Leong Investment Bank Bhd (HLIB) analyst Andrew Lim Ken-Wern said he views the fresh round of cash injection negatively in the near term.
"Nonetheless, the amount to be injected would raise GenM's net gearing to 0.37 times (from 0.34 times as at June 30), which is still manageable. We are not entirely surprised by this news as Empire had previously disclosed the need for capital injection alongside [its] restructuring of debt, which has now been further impacted by Covid-19," Lim wrote in a research note.
On a more positive note, Lim highlighted that both Resorts World Catskills (RWC) operated by Empire and Resorts World New York recommenced operations last Wednesday albeit with a 25% capacity limit.
"We gather that neighbouring states have shared improved receptions towards their respective reopening of casinos as well. Notably, RWC saw improvements [before the temporary closure in March due to the pandemic] since the new management [took] over," Lim commented.
He noted that in the period of January-February, RWC's revenue grew 31% while earnings before interest, taxes, depreciation and amortisation stood at US$2 million (compared with loss before interest, taxes, depreciation and amortisation of US$8 million a year ago). "As such, RWC should have a rather bright longer-term prospect once the pandemic ends," he said.
HLIB maintains its GenM TP of RM2.43 and "hold" call for the stock.
"We expect share price to potentially remain subdued in the near term given the potential impact of this news coupled with the overall impact of Covid-19 towards its overall operations," Lim said.
GenM's share price dropped six sen to RM2.15 — its lowest level since mid-April — valuing the group at RM12.15 billion.