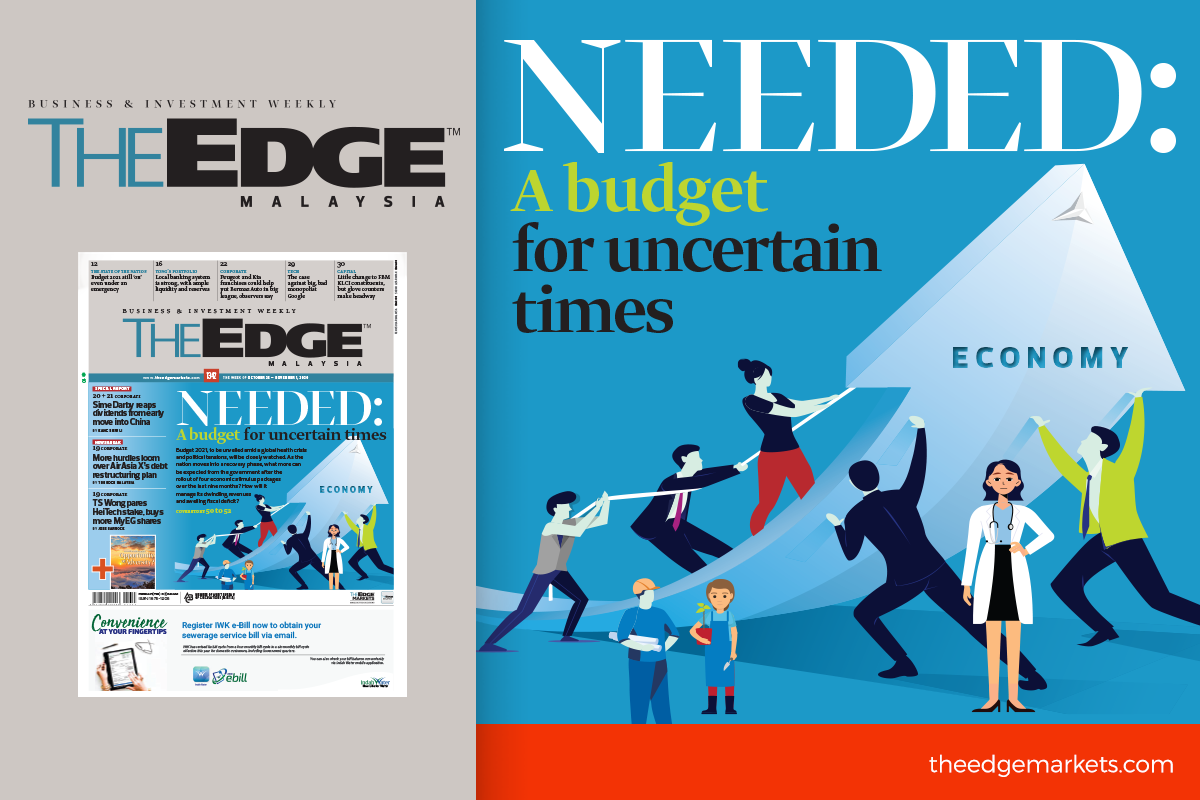 KUALA LUMPUR (Oct 25): Barring unforeseen circumstances, Budget 2021 will be unveiled on Nov 6. This will be a budget under a new government, under the 12th Malaysia Plan and during a global health crisis wrought by Covid-19. 
The year has thus far seen the rollout of four economic stimulus packages — the first on Feb 27, the Prihatin Stimulus Package on March 27, Penjana on June 5 and Kita Prihatin on Sept 25 — collectively amounting to a mammoth RM315 billion. 
Will the government introduce further stimulus packages to address the immediate problems stemming from Covid-19 or a longer-term plan to spur the country's economic growth? 
Everybody is expecting an expansionary budget with the aim of addressing immediate and medium-term issues, which will be in line with the finance minister's earlier indication that the budget will have four broad themes — caring for the people, steering the economy, sustainable living, and enhancing public service delivery.
As for the fiscal deficit, it is now a given that it will widen. With government revenue falling this year and direct fiscal injection to revive the economy, the deficit is projected to widen to 6% of GDP in 2020. Many have added that the widening gap is justified since the pandemic's impact on fiscal sustainability is deeply felt by governments around the world. No nation is spared. 
However, there needs to be plans on how the government can boost its revenue in the years ahead. 
The government has indicated that it will consider every avenue for an increase in revenue base, which has been forecasted to grow 8.8% year on year to RM248 billion in 2021 from RM228 billion in the current year. But, most tax consultants believe that such a move to impose higher taxes or taxing income or gains which are currently non-taxable, is unlikely to happen in the near term. 
What else should we expect from Budget 2021? 
Read more about it in this week's issue of The Edge.