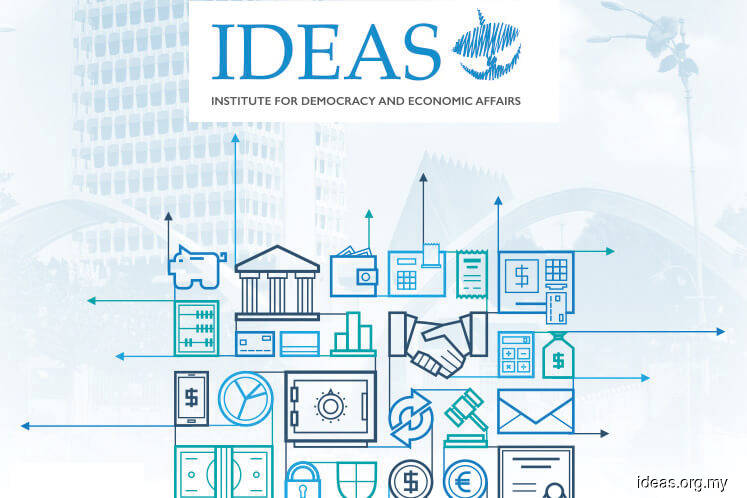 KUALA LUMPUR (April 9): As the Pakatan Harapan government comes close to concluding its first year in office, a study by a think tank found that almost a third of 192 economic promises made by the new coalition in its election manifesto are either fulfilled or on track to being achieved.
In the first edition of a new report card survey called Project Pantau released by the Institute for Democracy and Economic Affairs (IDEAS), the think tank said there have been a number of notable successes, namely:
moving quickly to implement key promises such as abolishing the goods and services tax
allocating significant resources to support small and medium-sized enterprises (SMEs) and encouraging technological adoption
significantly improving the transparency of the budget and the government's overall financial position
creating an ambitious plan to fight corruption, including important reforms in the public procurement system.
"In many of these areas, the real test will be implementation but it is encouraging that the government is on track to deliver these important reforms," said the think tank's democracy and governance unit executive Faiz Zaidi.
"The government should maintain momentum in these areas and should ensure these successes are communicated clearly to the public to build confidence in the government's performance," he added.
However, IDEAS cautioned that some ambitious targets are proving hard to achieve.
"The government has implemented a range of measures to reduce the cost of living, most notably abolishing GST. So far, these measures have focused on short-term measures, such as subsidies and price control, rather than structural reform to different product markets to lower prices more sustainably.
"In housing, although the government is implementing a detailed strategy we judge that this will be insufficient to achieve the ambitious promise to build one million more affordable homes, given the continued focus on a government-led approach which has failed to deliver in the past," it said.
IDEAS added that the government's monumental undertaking to reform government-linked companies (GLCs), particularly that GLCs will not compete against private companies, seems increasingly unlikely as the government has not committed itself to a clear strategy.
"In these areas, we recommend that the government recalibrate its approach to ensure that the ambitious targets of the manifesto can be achieved," said Faiz.
The first edition of the report analyses a total of 192 sub-promises, broken down from 23 main promises of the Buku Harapan manifesto. IDEAS considered promises set out in Pillar 1 (Reduce the People's Burden) and Pillar 3 (Spur Sustainable and Equitable Economic Growth), alongside three promises in Pillar 2 (Institutional and Political Reforms).