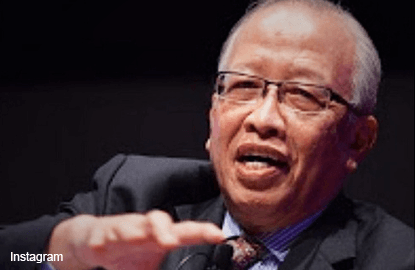 (Sept 8): Prominent banker Datuk Seri Nazir Razak has expressed concern over the resignation of Tan Sri Dr Abdul Samad Alias as 1Malaysia Development Berhad (1MDB) advisory board member.
Posting a picture of Samad in his Instagram account, the CIMB chairman said: "Respected, honest professional appointed by the Govt and welcomed by the Chairman with fanfare. But denied access to information by management.
"If this is true and tolerated, what message does it send to other GLC's / agencies?"
Nazir, who is the brother of Prime Minister Datuk Seri Najib Razak, often uses his Instagram account to comment on current affairs.
Samad told reporters yesterday that he quit after his repeated requests, over a period of six months, for a briefing on the debt-laden firm's state of affairs were ignored.
"I requested for a briefing on the company's profit and losses. I waited for six months but there were no briefings. I quit after that," the Malaysia Deposit Insurance Corporation (PIDM) chairman said at the National Conference on Governance, Risk and Control in Kuala Lumpur yesterday.
State-owned investment firm 1MDB has been under a cloud over alleged financial irregularities after racking up RM42 billion debts in just six years of operations. It is currently under probe by various authorities.
Samad said he was appointed to the advisory board earlier this year and decided to quit about six weeks ago.
"On July 29, I submitted my letter of resignation," he said.
In an immediate response, 1MDB in a statement yesterday said it fully respected Samad's decision.
"While we very much regret his departure, we fully respect his decision and wish him all the best in his future endeavours," the company said, adding that its board of directors and shareholders would remain focused on the implementation of its rationalisation plan. – The Malaysian Insider