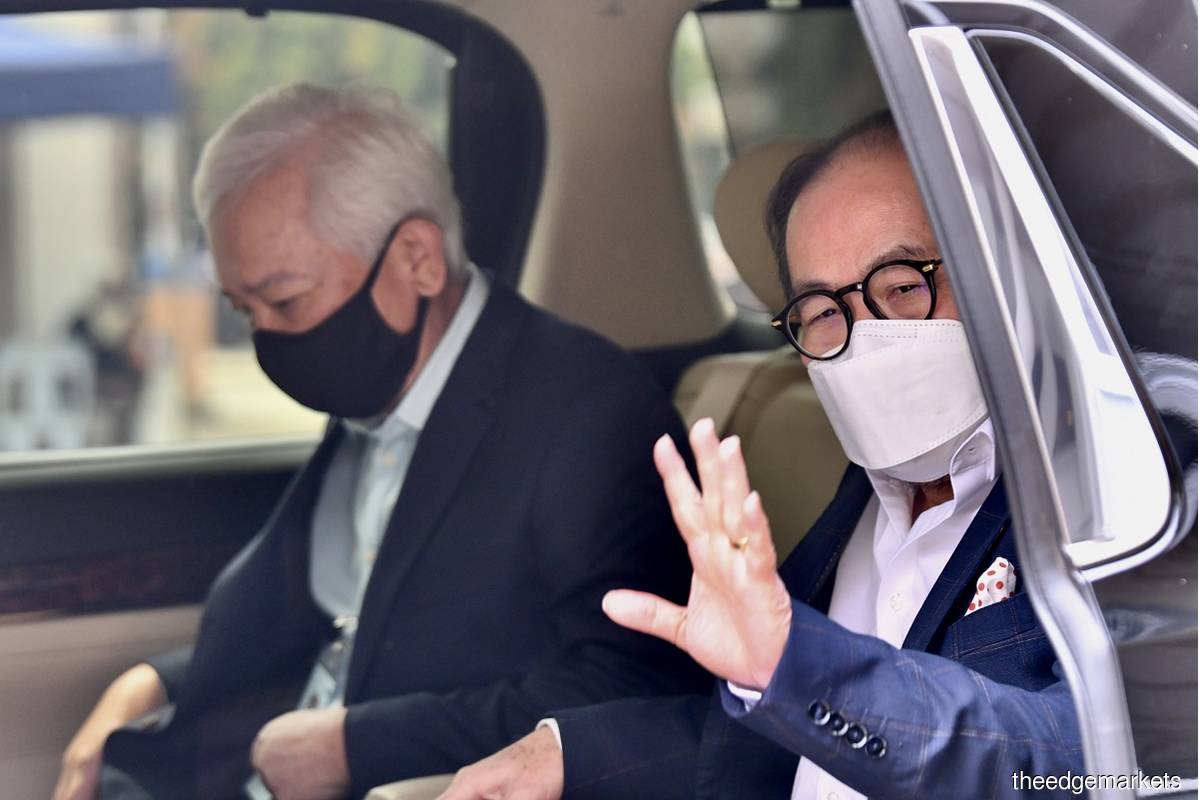 KUALA LUMPUR (Nov 21): The Edge Media Group chairman Tan Sri Tong Kooi Ong has testified in the 1Malaysia Development Bhd-Tanore (1MDB-Tanore) trial that Tan Sri Nazir Razak, brother of former prime minister Datuk Seri Najib Razak, had asked him to look into the fund's bond issuance because they suspected that fugitive financier Low Taek Jho, or Jho Low, was misleading Najib.
Testifying in the trial as the 43rd prosecution witness before judge Datuk Collin Lawrence Sequerah, Tong, who was cross-examined by lawyer Tan Sri Muhammad Shafee Abdullah, said that he was approached by his long-time friend Nazir in "around 2009 and 2010" to see if there was something wrong with the fraudulent RM5 billion Islamic Medium Term Notes (IMTN) which 1MDB took over from its predecessor Terengganu Investment Authority (TIA).
At that time, 1MDB only ended up with RM4.3 billion from the exercise, as RM700 million had been siphoned out by Jho Low.
Tong, who has a Masters in Economics from Simon Fraser University in Vancouver, said he was asked by Nazir to go over the transaction to see if there were any wrongdoings in 1MDB.
"The reason why I got involved with 1MDB [was because of] the difficulty of the case. It is exactly because of this transaction that [Nazir] approached me to see if there is something wrong with 1MDB," he testified.
"We looked into it and tried to understand how the transaction was not normal," Tong said.
It is the prosecution's contention that US$700 million from the RM5 billion raised from the IMTN was diverted into the account of a company called Good Star Ltd, which had nothing whatsoever to do with the joint venture 1MDB PetroSaudi Ltd, but was instead a shell company in Seychelles set up by Jho Low.
Shafee then asked Tong if he would agree — based on all the investigative work done on 1MDB — that the management, which involved former 1MDB chief executive officer Datuk Shahrol Azral Ibrahim Halmi, had misled the then PM.
"The management was one of the parties that misled the [then] PM.... Clearly, Jho Low said he was not part of the management," Tong said.
Shafee: [Were] some management working in tandem with Jho Low?
Tong: Actually, the whole basis of me getting involved at the request of Nazir was because we both thought that the [then] PM was misled.
Shafee: Najib's brother Nazir — he and you were concerned that Jho Low and some members of the management were misleading the PM and the board of directors?
Tong: That was our initial impression.
After answering these questions, Shafee had finished his cross-examination of the witness. Tong will be re-examined by lead prosecutor Datuk Seri Gopal Sri Ram on Tuesday.
Najib, 69, was found guilty of abuse of power in relation to a RM4 billion loan given by Retirement Fund (Inc) (KWAP) to SRC International Sdn Bhd between August 2011 and March 2012.
He was also convicted of criminal breach of trust and money laundering involving RM42 million of SRC funds between Dec 26, 2014 and Feb 10, 2015.
For this, Najib was sentenced to 12 years' jail and fined RM210 million by the High Court, with the jail sentence and fine being upheld by the Court of Appeal on Dec 8 last year, and further affirmed by the Federal Court on Aug 23.
In this trial, Najib is charged with four counts of abuse of power and 21 counts of money laundering of RM2.28 billion of 1MDB funds.
The Edge is covering the trial live here.
Users of The Edge Markets app may tap here to access the live report.
Read also:
Najib did not say a word when he showed me the door, Tong tells court