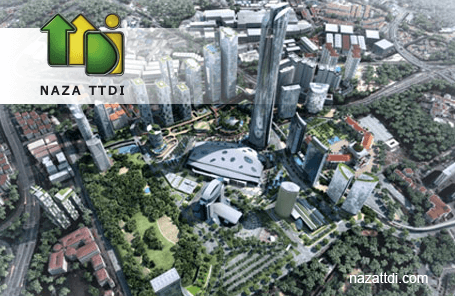 KUALA LUMPUR (Sept 1): Naza TTDI Sdn Bhd, a unit of the Naza Group, said the RM556 million Malaysia International Trade and Exhibition Centre (Mitec), the country's largest exhibition space, is on track to be delivered to the government in the second quarter of 2016.
Naza TTDI deputy executive chairman and group managing director SM Faliq SM Nasimuddin said despite the challenges faced in the construction of the exhibition centre, it is now 80% completed.
"Work is now ongoing to complete the roof, façade and interior works. Apart from that, the infrastructure to the exhibition centre is ongoing and scheduled for completion at the same time," he said in a  statement today.
Mitec is the first component of Naza TTDI's 75.5-acre RM15 billion KL Metropolis development at Jalan Duta here. The exhibition centre will have a gross floor area of 1 million sq ft with a total of 11 exhibition halls.
It will also contain a multipurpose hall, meeting and conference rooms, media and press facilities, VIP lounges, restaurants, and food outlets. The exhibition centre will be able to accommodate 40,000 visitors at a time.
Apart from the exhibition centre, the KL Metropolis features offices, hotels, regional retail centre and residences.
The project had raised concerns after Naza TTI had secured the building-for-land deal from the government, which allowed it to buy the prime land and surrounding parcels for only RM620 million or RM226 per sq ft in 2009.