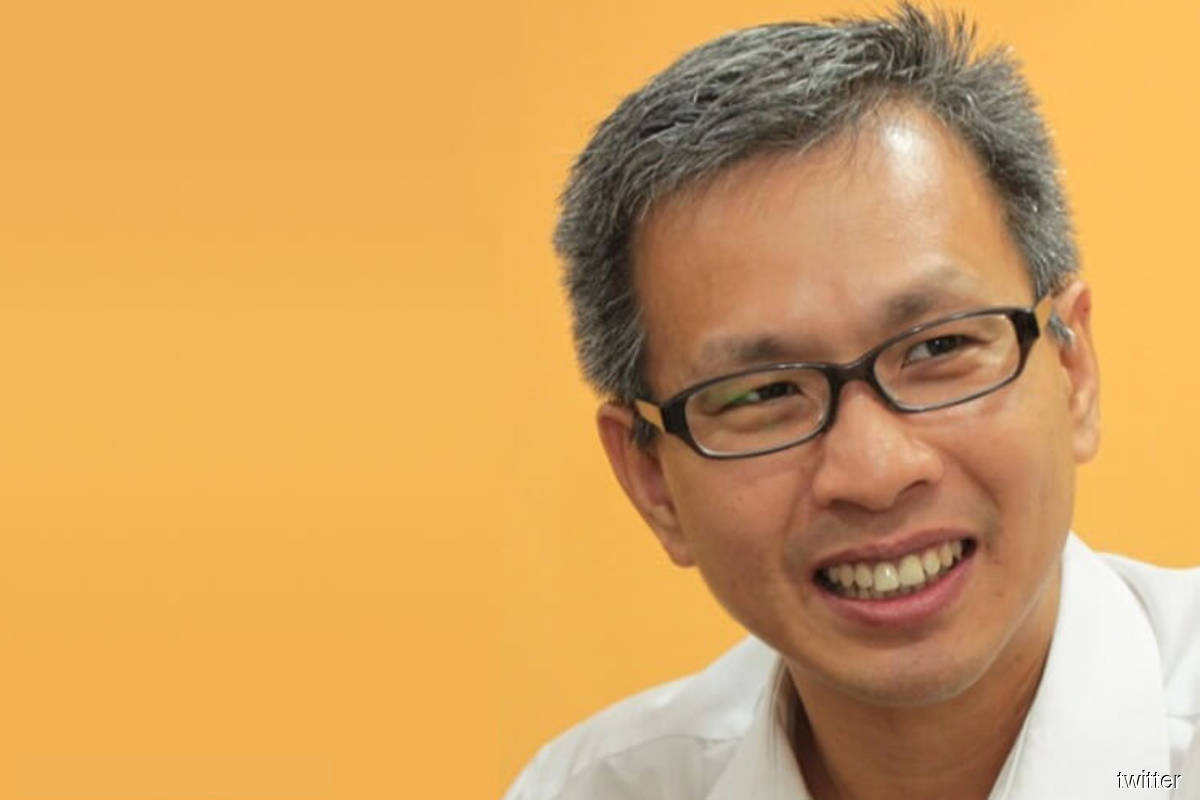 KUALA LUMPUR (Nov 2): The national budget should not be designed to give short-term boosts to the local bourse but it should be seen as the enabler for the economy to grow, whether in the short, medium or longer term, according to Member of Parliament for Damansara Tony Pua.
Speaking in the virtual UOB Kay Hian's Post-Budget 2022 Roundtable discussion on Tuesday (Nov 2), Pua reiterated that there should not be any short-term measures specifically designed to artificially boost valuation by lowering taxes or to give discounts on stamp duties for small transactions. 
"If it's done that way, it's just a populist measure that is detrimental in the longer term.
"Specifically for Cukai Makmur (the prosperity tax) in this case, the government has no choice but to try and boost revenue in the short term.
"I think the government has come up with a rather creative prosperity tax instead of a windfall profit tax on a particular sector, which to me victimises specific sectors and is not good for economic policymaking in the longer term," he elaborated. 
Under Budget 2022 announced last Friday, the government proposed to impose the prosperity tax on companies (other than micro, small and medium enterprises) that generate high income during the Covid-19 period effective year of assessment 2022. Chargeable income above RM100 million will be taxed at 33%, while a 24% tax rate applies to chargeable income of up to RM100 million.
Meanwhile, Pua said he is a strong proponent of the capital gains tax and believes that the goods and services tax is regressive and would disproportionately burden the middle income and low income groups.
"So [the prosperity tax] is the only choice the government actually has without trying to step on too many toes. 
"That's the problem with the government and this is not unique only to Malaysia. [In] every part of the world, if you don't want to step on too many toes, you take the measures that are the least objectionable, so to speak," Pua shared. 
Separately, he also pointed out that he disagrees with the concern raised by Auditor-General Datuk Nik Azman Nik Abdul Majid recently over the position of the government of depending on new loans to finance the repayment of loan principals which have matured. 
"Every country is financing their existing debts with new debts. I don't think there's any country out there that doesn't do that.
"Your debt is mentioned as a percentage of GDP (gross domestic product). So theoretically, as long as your country continues to grow, your debt will actually in absolute terms grow.
"What you want is that the debt grows at a slower pace. That's the measure that we should look at as far as whether the absolute debt is going up or down," he stressed. 
See more Budget 2022 highlights here.