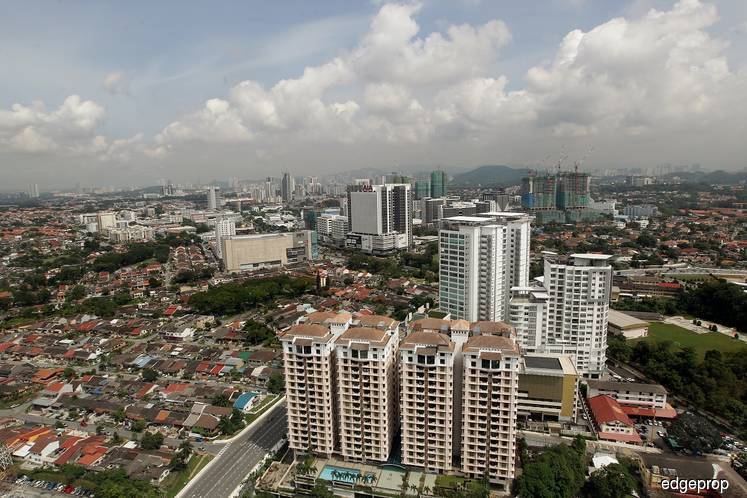 KUALA LUMPUR (Jan 29): The larger affordable homes under the National Affordable Housing Policy (NAHP) could further erode property developers' margins if no incentives or subsidies are given to private developers, according to CIMB Research.
In a note Jan 28, the research firm said: "As of [first half of 2018], 31% of unsold residential units were priced less than RM250,000. The upcoming 1 million units of affordable homes could pose a threat to the property market, if the issue of oversupply and affordability are not tackled accordingly."
Its view is based on NAHP's aim to provide the bottom 40% (B40) income group with quality affordable houses, which must be at least 900 sq ft and priced below RM300,000. The current size of affordable homes, however, is in the range of 700 to 800 sq ft.
CIMB Research analyst Ngo Siew Teng said the national homeownership campaign in March 2019 could "create some feel good factor for the property sector in the short term, but affordability is still the main issue".
"We do not see any extra perks for buyers to purchase properties at the campaign, unless there are extra incentives or lucrative markdowns in property prices. We gathered that the majority of developers already offer [approximately] 10% to 15% discounts/rebates for the developer's unit," Ngo added.
The research firm remains neutral on the property sector as it believes developers may miss their new property sales targets for 2018 forecast and are likely to set lower new sales targets for 2019 forecast.
"We think this would signal that the 2019 property market is likely to see lower new property sales and weaker buying sentiment. Sime Darby Property remains our top pick as we believe the group's healthy balance sheet and massive land bank give it an advantage in addressing the change in future product demand," it added.