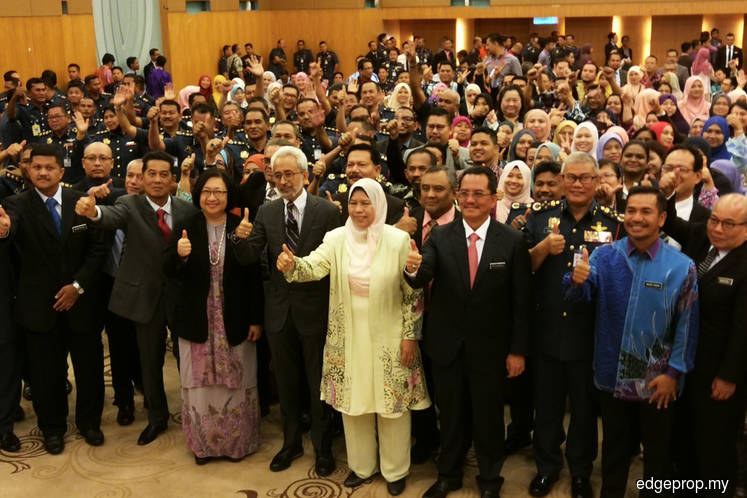 PETALING JAYA (Jan 10): The newly established National Affordable Housing Council which held its first meeting recently, will introduce the National Affordable Housing Policy by end of the month.
Speaking to reporters at a press conference at Putrajaya today, Housing and Local Government (KPKT) Minister Zuraida Kamaruddin said the policy will outline a price guide for affordable houses in different locations based on the median income of the local population.
She added that the National Affordable Housing Policy is a sub-policy of the National Housing Policy 2.0 and together with the National Community Policy, they are aimed at improving the wellbeing of the people while providing quality affordable houses to the rakyat, especially the B40 group.
"KPKT is the first ministry under the new government to roll out a new policy, which is the National Housing Policy 2.0," she said.
She noted that the new housing policy will also focus on the establishment of a data system to allow developers to gauge and understand the market better.
"Currently, KPKT does not have a big data system where we can consolidate the data to see where we are now and allow us to make future projections for housing development, in terms of  property type, price and location.
"So we are working on establishing a big data system," she elaborated.
Meanwhile, KPKT secretary-general Datuk Seri Mohammad Mentek said the ministry also wants to ensure the implementation of policies to be fast, efficient and beneficial to the rakyat.
"Moving forward, we have to deliver very fast and efficiently while upholding the integrity of the government. This year is a year where we will execute and implement our policies and  strategies more aggressively and with more clarity," he added.
Zuraida also urged the staff of KPKT to support the policies rolled out by the ministry while improving their responsiveness and efficiency when dealing with the public.