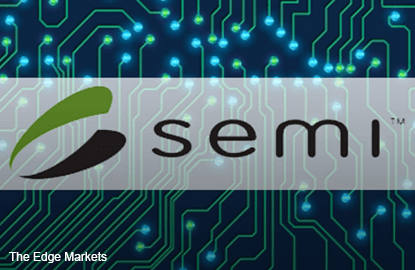 KUALA LUMPUR (March 20): North America-based manufacturers of semiconductor equipment posted US$1.97 billion in billings worldwide in February 2017 (three-month average basis) and a book-to-bill ratio of 1.09, according to the Semiconductor Equipment and Materials International (SEMI).
In a statement on its website March 16, SEMI said the billings figure was 6.1% higher month-on-month January level of US$1.86 billion, and 63.8% higher year-on-year from US%1.20 billion in 2016.
In a statement on its website on June 16, SEMI said the bookings figure was 9.6% higher than the final April 2016 level of US$1.60 billion, and is 2.8% higher than the May 2015 order level of US$1.56 billion.
SEMI president and CEO Ajit Manocha said billing levels remain elevated as memory and foundry manufacturers continue to invest in advanced semiconductor technologies.
"These investments are paving the way for the ramp of 3D NAND and 1X-nm devices," he said.