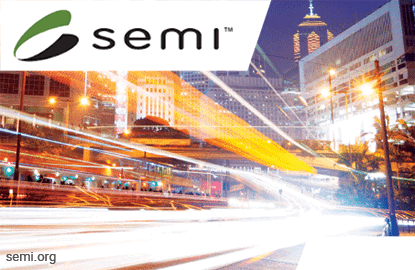 KUALA LUMPUR (Oct 21): North America-based manufacturers of semiconductor equipment posted US$1.60 billion in orders worldwide in September 2016 (three-month average basis) and a book-to-bill ratio of 1.05, according to the Semiconductor Equipment and Materials International (SEMI).
A book-to-bill of 1.05 means that US$105 worth of orders were received for every US$100 of product billed for the month.
In a statetement on its website on Oct 20, SEMI said the bookings figure was 8.5% lower than the final August 2016 level of US$1.75 billion, and is 3.2% higher than the September 2015 order level of US$1.55 billion.
SEMI president and CEO Denny McGuirk said semiconductor equipment bookings continue to outpace equipment billings.
"Year-to-date bookings and billings data are on trend to surpass last year's levels," he said.