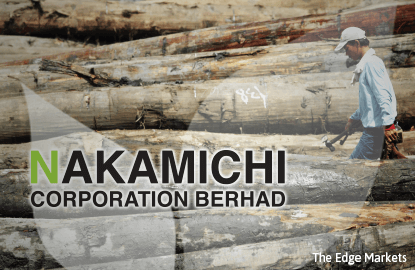 KUALA LUMPUR (May 25): Nakamichi Corp Bhd saw a total of 4.65 million shares, representing an 8.39% stake in the company, transacted off-market today.
According to Bloomberg data, the shares were moved in a block, for a total value of RM325,500 or seven sen per share.
The transaction price represents a discount of one sen or 12.5% to its last closing price of eight sen on May 19.
As at press time, the identities of the parties involved in the trades were not known.
Nakamichi, through its subsidiaries, manufactures and sells audio electronic consumer products.
The company fell into Practice Note 17 status after creditors wound up its last operating subsidiary, Tamabina Sdn Bhd, in April 2015, and was required to submit a regularisation for the upliftment.
In April this year, the company said it has inked a memorandum of understanding (MoU) with Aktau Transit LLP (AT) on a proposed collaboration to jointly develop AT oilfields in Aktau, Kazakhstan. This was part of its regularisation plan.
Under the deal, Nakamichi and AT jointly agreed to commence discussions and negotiations on the structures and terms of the MoU, with the intention of finalising and entering into the relevant definitive agreements within three months.
Caspian Oil Project LLP owns the entire equity of AT, which in turn owns the concession for onshore oil and gas exploration and production in Kazakhstan, Nakamichi said in an earlier bourse filing.
Nakamichi said the AT oilfields are onshore and located in the southwestern province of Mangistau, 90 km to North-West from Aktau.
The oilfields have a production capacity of 700 barrels of crude oil a day, with reserves of 25 million barrels of crude oil. It has 29 production wells and a concession period of 22 years, which expires in 2038.
According to Bloomberg, Nakamichi's largest shareholders are Goh Kheng Peow and non-independent non-executive chairman See Thoo Chan, who hold 18.65% and 14.29% stake respectively as at March 23. This is followed by Chan Sow Pheng's 8.39% stake.