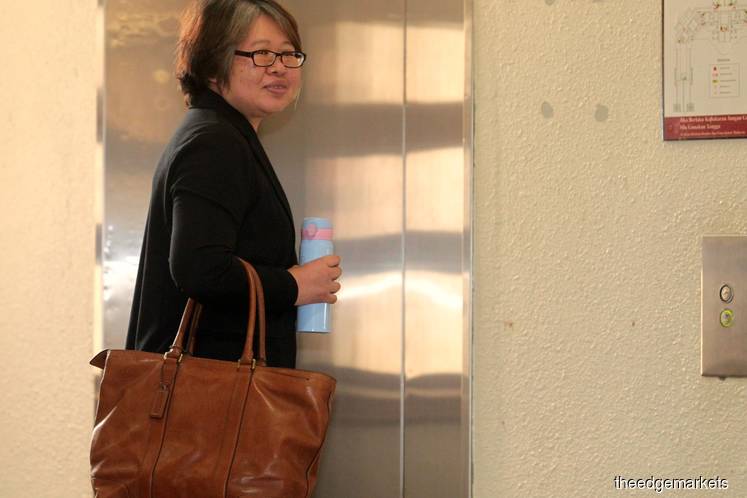 Najib-SRC trial: YR1M ex-CEO says she offered to resign after news revealed RM42m transferred to Najib's accounts
KUALA LUMPUR (July 17): Former Yayasan Rakyat 1Malaysia (YR1M) chief executive officer (CEO) Ung Su Ling told the High Court here today she offered to resign after news broke in 2015 that the RM42 million transfers she facilitated were actually transferred into the personal accounts of ex-prime minister Datuk Seri Najib Razak.
Earlier reports quoted Ung, a witness of the Najib-SRC International Sdn Bhd trial, as saying the RM42 million, believed to be from SRC, a former subsidiary of 1Malaysia Development Bhd, do not belong to YR1M.
She was quoted as saying she was directed by Najib's former principal private secretary, the late Datuk Azlin Alias, to facilitate the transfer of the funds from Ihsan Perdana Sdn Bhd (IPSB) to two AmBank accounts via WhatsApp message.
It was reported that IPSB is YR1M's corporate social responsibility (CSR) partner.
Today, Ung said she was told the RM42 million was for CSR purposes. "I did not know the accounts were Najib's personal accounts," she said.
Ung said she met Najib after the news broke in 2015.
"It was very damaging to his (Najib's) reputation and his career. He said he didn't know this money was transferred into his accounts. He was very annoyed," Ung said.
However, Ung disagreed with the defence's assertion that Najib did not know the source of the funds.
"He did not say he didn't know this money came from IPSB," Ung said.
Najib's counsel Harvinderjit Singh asked Ung whether she apologised to Najib.
Ung replied: "I did. I offered to resign from my position at YR1M." She did not elaborate.
Najib is facing three charges of criminal breach of trust, one for abuse of power and three more for money laundering of RM42 million SRC funds.
The funds as stipulated in the charge were RM27 million and RM5 million that were transferred into his accounts on Dec 26, 2014 and RM10 million on Feb 10, 2015.
Read also: YR1M ex-CEO: Najib's private secretary told me to get Ihsan Perdana to move RM42m into Najib's accounts