This article first appeared in The Edge Malaysia Weekly, on August 5, 2019 - August 11, 2019.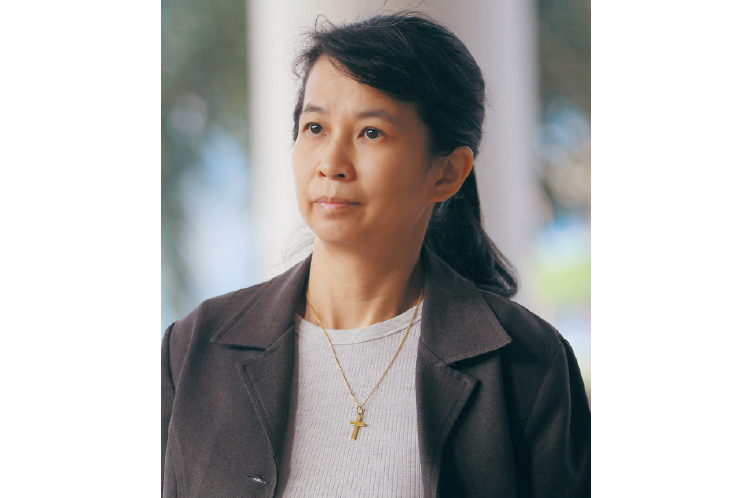 Yu: I did not want to work with him. Photo By Suhaimi Yusuf/The Edge
Jho Low was instrumental in getting Najib to open five personal bank accounts with AmBank
HOW close was former AmBank relationship manager, Joanna Yu Ging Ping to fugitive businessman Low Taek Jho (Jho Low)?
Low was an established customer of the bank and, more importantly, a high flyer who was so well connected he was instrumental in getting the former premier to open five personal bank accounts with AmBank from 2011 to 2013. He even got the bank to agree to assign special codes to four of the accounts in order to hide Najib's identity.
Handling such VIP clients could be stressful, Yu testified, particularly as Najib's accounts often saw transactions involving large sums of money. Moreover, they were constantly overdrawn, which meant she had to ensure the holes were plugged for fear of Najib's cheques bouncing.
"I mean not good, not good for the PM. I mean he [was] the PM of Malaysia. When you issue a cheque you must have funds. We did not want it to come out that the PM of Malaysia didn't have funds," she said under cross examination previously.
On one occasion, she even advanced RM55,000 of her own money to cover up a deficit in one of Najib's accounts. Low had instructed Yu to contact his secretary, Josie, or his associate Kee Kok Thiam if Najib's then three current accounts were overdrawn. On Sept 29, 2014, Najib issued a cheque on his 906 account for RM80,000 to tycoon Tan Sri Lim Soon Peng, even though the account was RM55,000 short. Unable to get any assistance from Kee, who was in Melaka, or Josie, who was on her way to Penang, Yu paid the money.
Her BlackBerry messages showed her intention — that she "may need to help fund first" if she could not get the requisite amount before the 4.30pm cut-off time to make sure the RM80,000 cheque went through.
Now unemployed, Yu only agreed she may have advanced the funds when defence lawyer Harvinderjit Singh showed her an exchange of messages with Josie on Sept 30, 2014, in which she thanked Josie for repaying her the amount.
Declined employment with RM60,000 a month salary
As much as Yu valued Low as a client, she was not interested in working for him. Nor were any of her team members, she said.
At one point, Low asked Yu if she knew a suitable candidate for the position of chief financial officer of SRC International.
Jho Low: Do you know any trusted person to be hired as a chief financial officer for SRC? Looking to hire for SRC.
Yu: If I think of anyone then I will let you know.
Jho Low: Okay, thanks. Can I hire Daniel too?
The Penang-born businessman was referring to Daniel Lee, who was an AmBank customer relationship manager.
Yu said, "... actually Jho Low wanted to hire all of us but we did not want [to work with him]."
Harvinderjit: Did he offer a job to you with a salary of RM60,000 per month at 1MDB?
Yu: Yes, but I did not want to work with him.
The exchanges between the two were from a transcript dated Nov 24, 2013, which was produced in court as evidence.