This article first appeared in The Edge Malaysia Weekly, on September 2, 2019 - September 08, 2019.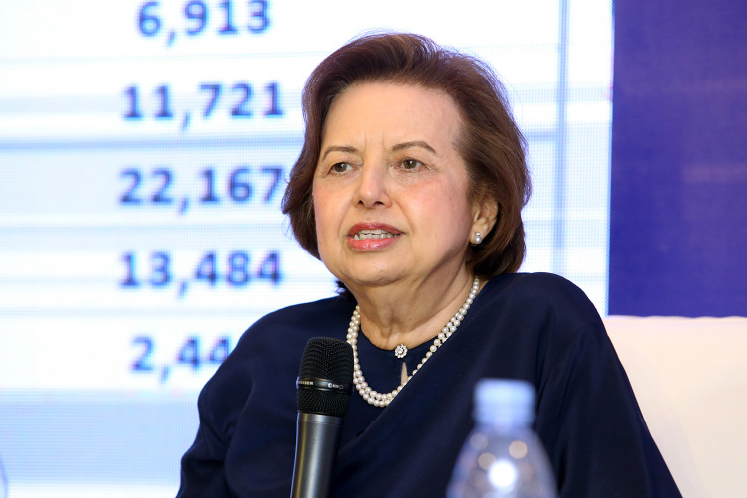 Photo by Sam Fong The Edge
Click / Tap image to enlarge
SIXTY-six prosecution witnesses in the SRC International Sdn Bhd trial involving Datuk Seri Najib Razak have been offered to the defence following the close of the prosecution's case last week. The list includes former Bank Negara Malaysia governor Tan Sri Dr Zeti Akhtar Aziz and former minister in the Prime Minister's Department Tan Sri Nor Mohamed Yakcop.
Statements were recorded from 193 people in total, and in all, the prosecution called 57 witnesses who testified over 58 days. While their testimonies helped clarify a number of things, they also raised a number of questions.
Zeti and Nor Mohamed were not called as prosecution witnesses even though the Malaysian Anti-Corruption Commission recorded their statements, its Special Operations Division's Senior Assistant Commissioner Rosli Hussain, who was appointed the investigating officer for the SRC case on July 6, 2015, told the High Court last week.
Rosli said he took Nor Mohamed's statement twice in May last year while the MACC took Zeti's statement once.
It is unclear why Zeti and Nor Mohamed were not called to testify — or whether they will be asked to do so in Najib's 1Malaysia Development Bhd (1MDB) trial.
But given that Zeti was the central bank governor during the critical period while Nor Mohamed played a role in the first RM2 billion loan that SRC took with Kumpulan Wang Persaraan (Diperbadankan) or KWAP, their testimonies could have been illuminating.
Nor Mohamed's testimony, for instance, could have given the public a glimpse into the thinking behind the mega SRC loans totalling RM4 billion from KWAP as he was instrumental in helping the state-owned entity obtain the government guarantee for the company's first RM2 billion KWAP loan.
The former minister is an experienced technocrat, having previously held the position of finance minister II and economic adviser to the prime minister. He has also been an adviser to Bank Negara and is seasoned in corporate matters, having sat on a number of boards.
Hence, his insights as to why SRC thought it was so crucial to obtain the loans from KWAP in a very short period of time would be helpful as even though they were ostensibly for valuable investment opportunities by the government in electricity generation and coal mining, the bulk of the funds was subsequently parked at overseas banks instead.
For the first RM2 billion loan, for instance, SRC's former chairman Tan Sri Ismee Ismail revealed that the company's former managing director and director Nik Faisal Ariff Kamil said Najib, as adviser emeritus of the company, had instructed that RM1.5 billion be moved to BSI Bank in Switzerland and another RM300 million to Bank Julius Baer & Co Ltd in Hong Kong. It is unclear if the funds remain intact at the banks, but former finance minister II Datuk Seri Ahmad Husni Hanadzlah testified that RM3 billion of KWAP's RM4 billion loan was eventually frozen in Switzerland in connection with alleged money laundering.
Moreover, he said, the investment in coal was only done in 2014 in Java, Indonesia, although SRC obtained the first KWAP loan in 2011.
Witnesses from KWAP have also testified they had been pressured to expedite the loan while those from the Ministry of Finance said they had been roped in to prepare supporting documents for the Cabinet's consideration for the government guarantee — an unusual request, as the onus normally falls on the applicant.
The testimony of former AmBank managing director Cheah Tek Kuang and relationship manager Joanna Yu Ging Ping also put the central bank in the frame as it appears that Bank Negara knew that Najib had opened four current accounts with AmBank (from 2011 to 2015) and that the accounts had been specially coded to mask the identity of the account holder.
These accounts received funds — sometimes in the hundreds of millions of ringgit — that were allegedly misappropriated from state-owned 1MDB or SRC.
Besides Zeti and Nor Mohamed, the other witnesses offered to the prosecution are former 1MDB CEO Datuk Shahrol Azral Ibrahim Halmi, and former chief secretary to the government Tan Sri Dr Ali Hamsa.
Others include former chief secretary to the government Tan Sri Mohd Sidek Hassan and former Treasury secretary-general Tan Sri Dr Mohd Irwan Serigar Abdullah.
Separately, Irwan has also been charged with Najib with criminal breach of trust involving RM6.6 billion of government funds. The matter has yet to go on trial.