This article first appeared in The Edge Malaysia Weekly, on August 5, 2019 - August 11, 2019.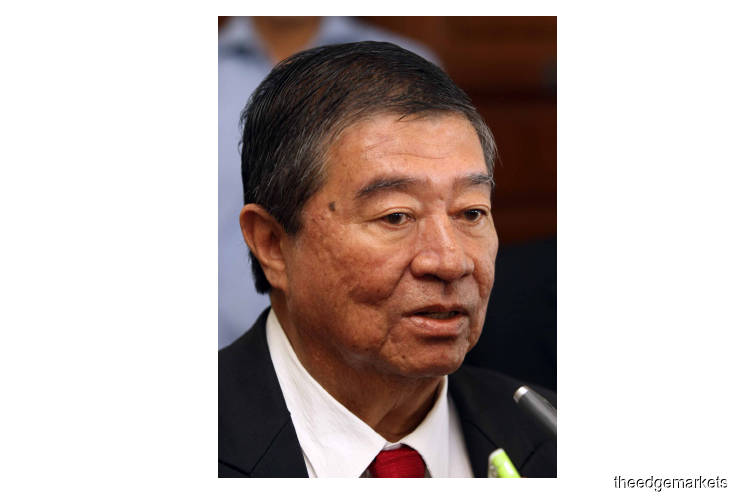 FORMER premier Datuk Seri Najib Razak's claim in his current SRC International trial that he had no knowledge of the RM42 million transferred into his accounts was called into question last week when the court was shown material contradictions in his claim.
Najib's affirmed affidavits or court documents in 2016 that relate to his defamation suit against former transport minister Tun Dr Ling Liong Sik, who had called Najib a thief and unfit to lead the country, reveals that he knew that the RM42 million originated from SRC.
The contradictions were pointed out last week by Ling's lawyer Ranjit Singh — the prosecution's 55th witness and the so-called mystery witness — who produced Najib's affidavit dated Jan 12, 2016, in reply to Ling's defence and counterclaim, in which he said he did not know the RM42 milion had originated from SRC.
But Ranjit pointed out that on Feb 23, 2016 — and only about a month later — in the former premier's application to strike out portions of Ling's defence and counterclaim, Najib had affirmed and admitted that US$700 million had entered into his account as a personal donation.
And on the RM42 million, he said: "The RM42 million which originated from SRC entered my account without (my) knowing that it was channelled via two intermediaries," he said in a sworn statement. (The two intermediaries were Gandingan Mentari Sdn Bhd and Ihsan Perdana Sdn Bhd.)
Following Barisan Nasional's loss in the 14th general election, Najib dropped the suit in May last year and paid RM25,000 in costs to Ling.
Also, it is worth noting that in January 2016, in exonerating Najib, former attorney-general Tan Sri Mohamed Apandi Ali said there was no evidence to show that Najib had any knowledge or was informed that monies had been transferred into his personal accounts from the account of SRC and that he had given any approval for the transfer of monies from the account of SRC into his personal accounts.
"Evidence shows that at all material times, YAB PM (Najib) was of the belief that all payments which were made by him were made from the donation received from the Saudi royal family which was earlier transferred to his personal accounts," Apandi said in a Jan 26, 2016, media statement.
Throughout more than 40 days of the trial, Najib's defence lawyers have attempted to persuade the court that fugitive businessman Low Taek Jho and former SRC CEO and managing director Nik Faisal Ariff Kamil were responsible for the RM42 million transferred into Najib's personal bank accounts, and that he had no knowledge of its origins.