This article first appeared in The Edge Malaysia Weekly, on May 20, 2019 - May 26, 2019.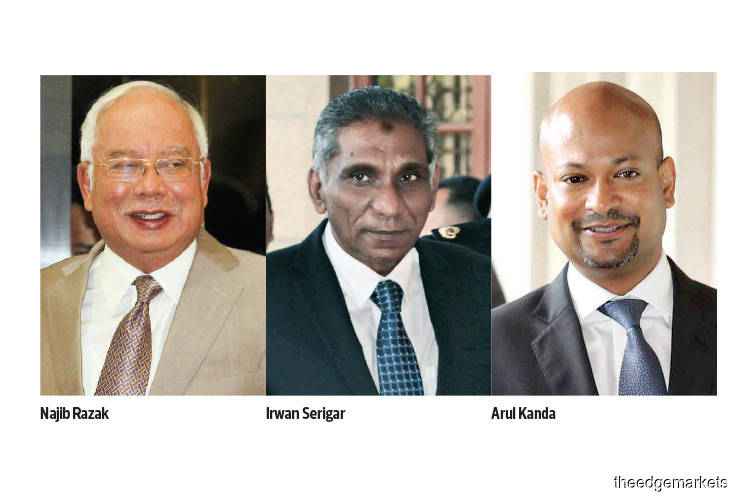 AS the prosecution intends to bring in 40 more witnesses to testify in the trial of former prime minister Datuk Seri Najib Razak relating to funds of SRC International Sdn Bhd, the High Court has set 37 more days for the trial.
It will continue from end-May to mid-August. High Court judge Mohd Nazlan Mohd Ghazali set May 28 and 29 for the remaining trial days this month.
The trial will then continue right after the Hari Raya Aidilfitri break from June 10 to 14, although the proceedings on June 14 will only be for the first half of the day as it is a Friday.
Proceedings will continue in the following week from June 17 to 20, with a half-day proceeding on Friday, June 21. In the following month, the trial will be from July 1 to 3 and then from July 8 to Aug 15, except for Fridays.
"So how many days in total? Did anyone bother to keep track?" asked the judge.
"I think in this case, the number of days is not the issue. How long the witnesses will take will determine the length of the trial," responded deputy public prosecutor Datuk V Sithambaram.
"How many more witnesses? Any indication?" asked Mohd Nazlan.
"We foresee about 40 more witnesses," said Sithambaram.
To date, a total of 37 witnesses have testified in court, ranging from home renovators hired by Najib to Bank Negara Malaysia officials, Umno politicians and an ex-aide of the former premier, who carried out political intelligence operations to "diffuse political threats and get rid of political liabilities".
With the additional 40 witnesses, the total number will rise to 77.
Najib is facing seven charges relating to RM42 million of funds of the former subsidiary of 1Malaysia Development Bhd (1MDB): three for money laundering, one for abuse of power and three for criminal breach of trust.
Najib's new court timetable
1. The RM42 million SRC* case
Charges: Criminal Breach of Trust or CBT (3), abuse of power (1) and money laundering (3)
New trial date: May 28-29, June 10-14, June 17-21, July 1-3, July 8 to Aug 15 (except Fridays)
Judge: Mohd Nazlan Mohd Ghazali
2 .The RM2.28 billion 1MDB fund case
Charges: Money laundering (21), abuse of power (4)
New mention date: June 21
New trial date: Aug 19-29, Sept 3-30, Oct 1-31 and Nov 1-15  (except Fridays)
Judge: Collin Lawrence Sequerah
3. The misappropriation of RM6.64 billion of government funds case
Charges: CBT (6), jointly charged with former treasurer general Tan Sri Mohd Irwan Serigar Abdullah
Trial Date: Jan 6-9, 20-23, Feb 3-6, 10-13, 17-20, 24-27, March 2-5, 9-12, April 6-9, 13-16, 20-23, 27-30, 2020 
Judge: Mohd Nazlan Mohd Ghazali
4. The 1MDB audit report tampering case
Charges: Abuse of power, jointly charged with former 1MDB CEO Arul Kanda Kandasamy
Trial date: Nov 18-29, 2019, Jan 13-17, 2020
Judge:  Mohamed Zaini Mazlan
5. The RM27 million SRC case
Charges: Money laundering (3)
Next mention date: June 21, 2019
Trial date: June 2-4, 9-11, 15-18 and 23-25, 2020
Judge:  Mohamed Zaini Mazlan
*SRC refers to SRC International Sdn Bhd, a former subsidiary of 1MDB