This article first appeared in The Edge Malaysia Weekly, on February 17, 2020 - February 23, 2020.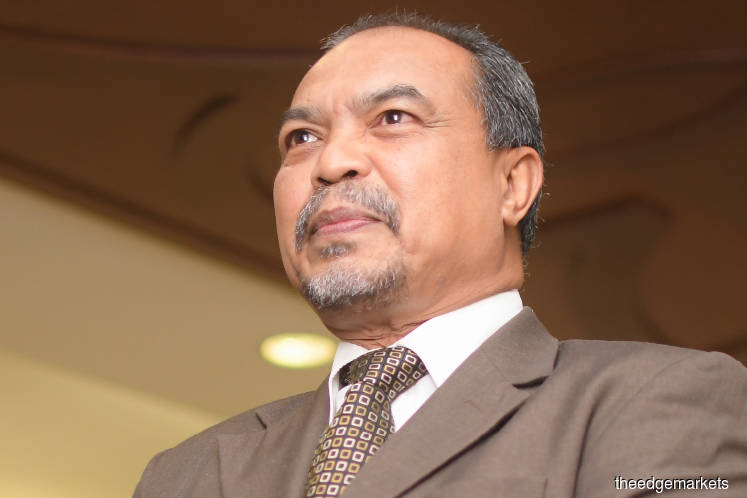 FORMER prime minister Datuk Seri Najib Razak often got the royal treatment from King Abdullah bin Abdulaziz Al Saud as the Saudi monarch took a "special liking" to him, according to two former members of his Cabinet.
Former foreign affairs minister Datuk Seri Anifah Aman and former minister in the Prime Minister's Department Datuk Seri Jamil Khir Baharom said King Abdullah had taken a special liking to Najib and their relationship was akin to that of a father and son.
King Abdullah would embrace Najib and always hold his hand when they were talking or walking, they said of an unofficial meeting that took place in Riyadh between the two men.
"He treated Najib like a son and would always embrace him," Jamil Khir said of King Abdullah, who died in January 2015.
Anifah also said Najib had declined the king's offer of stallions after Najib expressed his admiration for some paintings of Arabian stallions at the Riyadh Conference Palace in Saudi Arabia.
Royally loyal
Jamil Khir said an Arab reveres loyalty and would lay his life down for someone who has gained his trust.
According to him, Najib especially, had gained the Saudis' trust.
"As mentioned earlier, relations with the Arabs were beyond what we expected. The way they value gifts goes beyond our normal perception," he said, revealing that he was once gifted a valuable piece of kiswah cloth by the Haj minister, which he said he then passed on to the sultan of Kedah at the time," he said.
"They would give watches from the top brands. If it was a Rolex, for example, it would be a Rolex that is rare and hard to be found anywhere else, and priced in the hundreds of thousands of ringgit."
Jamil Khir then whipped out a pen to show the court. The pen — a gift from the Saudis — contained a rare diamond in it.
Claims and denials
In the SRC International Sdn Bhd trial, Najib and his defence team have maintained that Najib was not aware of the RM42 million in SRC funds that ended up in his personal accounts. They contend that the money he spent was a donation from the Saudi royal family.
However, two years ago, when former Saudi Arabian foreign minister Adel Ahmed Al-Jubeir was on a visit to Malaysia, he said the Saudi government had nothing to do with the RM2.6 billion donation.
A civil forfeiture suit by the US Department of Justice also maintains that the RM2.6 billion had originated from 1Malaysia Development Bhd (1MDB) and ended up in Najib's personal bank accounts before being transferred to another account controlled by fugitive businessman Low Taek Jho, better known as Jho Low.