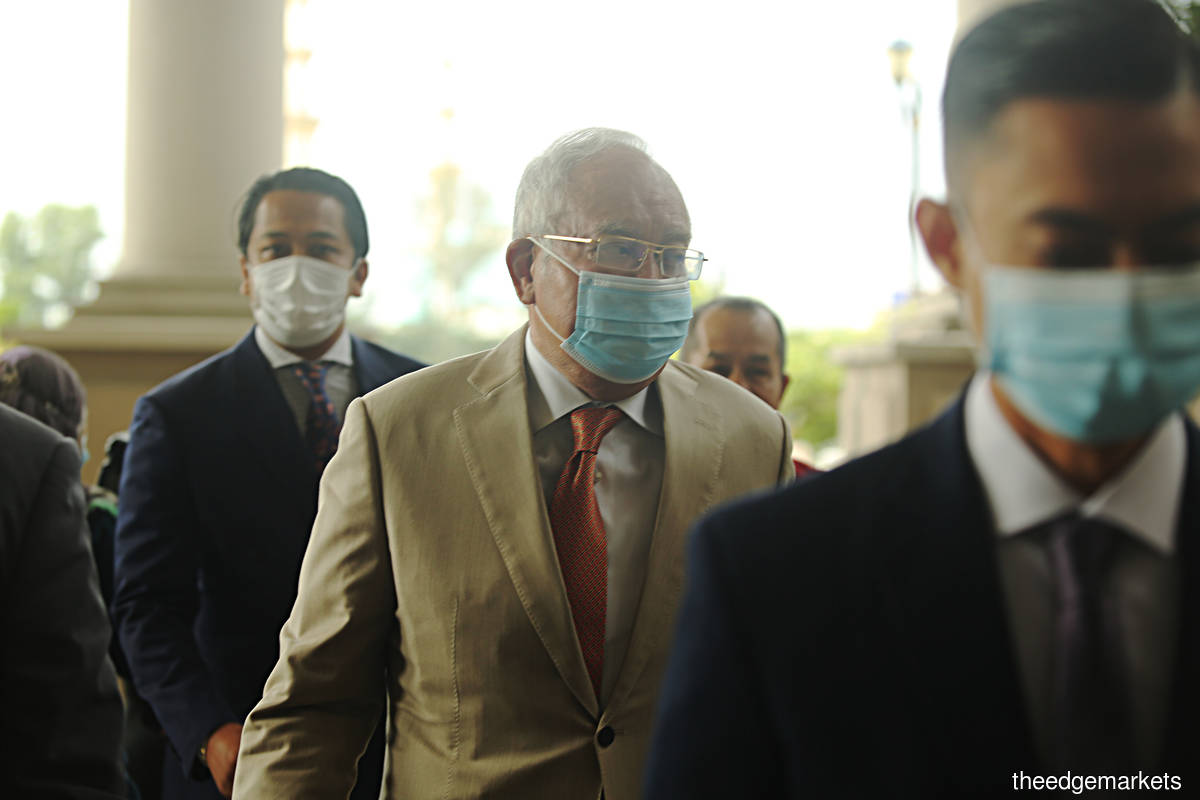 KUALA LUMPUR (Oct 1): Former prime minister Datuk Seri Najib Razak's appeal against his conviction in the SRC International Sdn Bhd trial will commence on Feb 15, 2021. 
The Court of Appeal's deputy registrar Darmafikri Abu Adam set Feb 15 to 18, 20 to 25, and March 1 to 4 next year for the court to hear Najib's entire appeal. 
He also set Nov 4 this year for case management to check appeal records. 
On July 28, the High Court found Najib guilty of abuse of power and misappropriating over RM42 million from 1Malaysia Development Bhd's (1MDB) former subsidiary SRC.
Meanwhile, the prosecution in the case had not filed its petition of appeal against the High Court's sentencing of Najib within the specified 10-day duration after the record of appeal was filed on Sept 10.
A source close to the matter said the prosecution could have applied for a time extension after the 10-day duration but they did not, which meant that the appeal had lapsed.
"We have been made to understand that because the public prosecutor did not file the petition of appeal within the time period or apply for an extension of time, the appeal was deemed to have been withdrawn," the source said.
It was reported by theedgemarkets.com last week that the Attorney-General's Chambers (AGC) of Malaysia could not be immediately reached for comment on the matter.
Lawyer Muhammad Rafique Rashid Ali said by not filing the petition or seeking a time extension to do so, it may be deemed that the prosecution may not be interested in cross-appealing against the sentence.
Justice Mohd Nazlan Mohd Ghazali sentenced the former prime minister to 12 years in jail and a fine of RM210 million for one count of abuse of power, while the three criminal breach of trust (CBT) charges carry a sentence of 10 years' jail each. Meanwhile, the three money laundering charges carry a 10-year prison sentence each.
Justice Mohd Nazlan, however, ordered the sentences to run concurrently.