This article first appeared in The Edge Financial Daily, on May 3, 2019.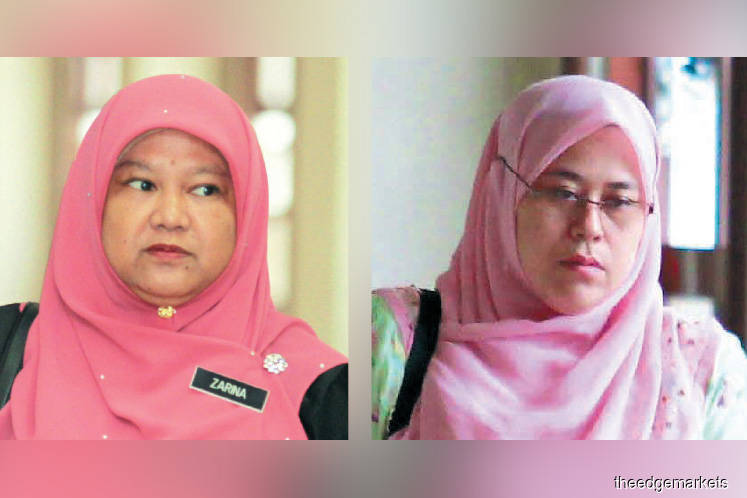 KUALA LUMPUR: Datuk Seri Najib Razak was drawing a monthly salary of over RM78,000 for being the head of public administration and member of Parliament, before stepping down as the country's prime minister following the May 9 general election last year, the High Court was told yesterday.
Deputy head of accountant at the Prime Minister's Department, Putrajaya Zarina Yusuf, the 27th witness for the SRC International case hearing, testified yesterday that Najib's monthly salary for his service in the public administration amounted to over RM58,000 between May 2009 and April 2018.
Between January and April 2009, when Najib was deputy Prime Minister, Zarina said Najib's civil service payroll was over RM48,000 a month.
On top of that, Parliament administrative officer Farah Nurdiana Azhar, the 26th witness, testified earlier that Najib also received over RM19,000 monthly salary and allowances from Parliament between January 2015 and March 2018.
In other words, Najib's total salary from Parliament and his government positions gave him more than RM78,000 every month before he stepped down after being defeated in GE14.
In his final month in office, Najib obtained a RM1 million golden handshake payment from the nation's coffer.
Zarina said Najib's last drawn salary in May 2018 was RM1.017 million.
Deputy Public Prosecutor Mohd Izzat Fauzan asked the reason for the sudden jump in salary for Najib, Zarina said she was not sure of the purpose for such payment.
"I'm not very sure what was this payment for, as it was prepared by the finance department, but I understand that this was a payment according to the law, for prime minister and former prime minister," she said.
However, it is understood that the RM1 million payment is given to Najib after relinquishing the post.
Apart from the RM1 million payment, Zarina said Najib's salary was pro-rated in May 2018 (RM9,000) for his civil service until May 9, 2018, when the 14th General Election (GE14) was held.
Prior to Zarina and Farah Nurdiana, the prosecution also called in Prime Minister's Department secretary of Parliament Daman Huri Nor as the 25th witness to verify the appointment letter of Najib as the country's prime minister.
Daman Huri said Najib has two appointment letters, the first dated April 3, 2009, that is certified by the then Yang di Pertuan Agong Sultan Mizan Zainal Abidin.
The second is on May 6, 2013 signed by the late Agong Sultan Abdul Halim Muadzam Shah.