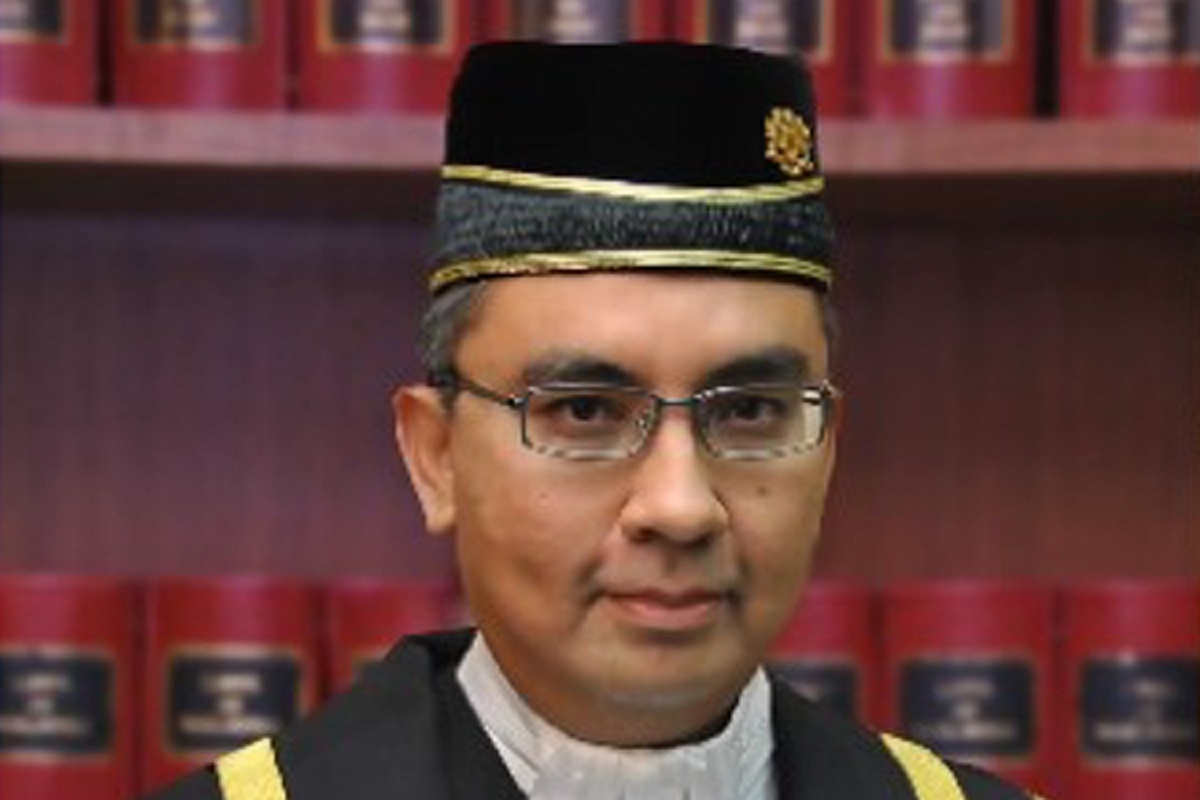 PUTRAJAYA (Aug 15): The defence in Datuk Seri Najib Razak's SRC International Sdn Bhd case has pointed out that High Court judge Datuk Mohd Nazlan Mohd Ghazali had a role in the events linked to the charges the former premier is facing, and hence he is deemed to have a conflict of interest when presiding over the trial.
Lead defence counsel Hisyam Teh Poh Teik said while Nazlan was Maybank's general counsel and company secretary from 2006 to 2015, the bank had given a RM140 million loan to Putra Perdana Development Sdn Bhd (PPD), where SRC was a beneficiary, and also a RM4.17 billion loan to 1Malaysia Development Bhd (1MDB) for the acquisition of Tanjong Energy, making the judge a potential witness in both the SRC and 1MDB trial.
"At the minimum, even his (Nazlan) knowledge of those transactions and the entities and individuals involved demonstrates a real danger of bias," Hisyam added.
"As a long-term employee of Maybank, his previous conduct may also be grounds for a reasonable person to believe that he cannot act with an objective mind. It is a matter of record that he was actively involved in the loan transactions which Najib is also currently accused of in another High Court," the counsel said.
Nazlan, Hisyam said, would have given professional advice and opinion in a non-judicial capacity to Maybank and may have formed certain opinions and also influenced his judgement in the SRC case.
He added it would also be improbable that Nazlan does not have interests in the case, especially with regard to Maybank's role in financing SRC through PPD and setting up of SRC, both of which are issues in the SRC case.
"The trial judge (Nazlan) had a conflict of interest which disqualified him from presiding over the SRC trial and consequently, whether he was in breach of the rule against bias for continuing presiding and adjudicated upon the SRC case," the senior lawyer said.
Nazlan had found Najib guilty on July 28, 2020, of all seven charges, comprising one count of abuse of power with regard to the Retirement Fund Inc (KWAP) RM4 billion loan to SRC and three counts each of criminal breach of trust and abuse of power with regard to RM42 million of SRC funds.
For this, the former premier was sentenced to 12 years in jail and fined RM210 million, and this was upheld by the Court of Appeal on Dec 8 last year.
Maybank Investment had a role in setting up SRC, defence contends
The defence contended that Zain Bador, who is the director and head of project finance advisory at Maybank Investment Bank Bhd, had advised 1MDB's chief executive officer Datuk Shahrol Azral Ibrahim Halmi on the formation of a strategic resource company between 2010 and 2011, resulting in SRC's formation.
Zain also leads Bina Fikir Sdn Bhd, the consultancy firm which is under Maybank that advised on the formation of SRC.
Hisyam had cited Nazlan's 800-page judgement where the judge, who has now been elevated to the Court of Appeal, had described that SRC was formed in Najib's interests or at the accused's behest to misappropriate the money, resulting in the transfer of money for his personal use in the AmIslamic bank account.
However, the senior lawyer said Nazlan had omitted any portions regarding Maybank's role in his judgement.
Hisyam said while Najib may have prior knowledge of Nazlan's previous employment with Maybank, the former premier only knew of the purported deals only in May after an anonymous envelope came to his house.
He contended the prosecution had not offered any evidence with regard to Maybank during the SRC trial.
Hisyam said the defence had fulfilled all the requirements under Section 93 of the Courts of Judicature Act to adduce further evidence.
"It is a fit case where the hearing (of the appeal) may be deferred till such time that the investigation on Nazlan's role is completed, or in the alternative, this court may call for the record and see the statements themselves.
"These statements constitute material evidence which establish the trial judge's conflict of interest and bias in respect to the SRC trial," he added.
The prosecution would reply on this when the case resumes at 2pm.
Click/tap here to follow the live report.
Read also:
Najib's bid to adduce fresh evidence is an attempt to delay SRC proceedings, says prosecutor
Najib's affidavits to support bid to adduce fresh evidence contain only hearsay, says prosecution
Maybank's loan to 1MDB irrelevant to charges faced by Najib in SRC trial, says Sithambaram
Chief Justice leads bench in Najib's fresh evidence bid at SRC final appeal
Najib's 1MDB-Tanore trial adjourned, pending outcome of SRC appeal in apex court