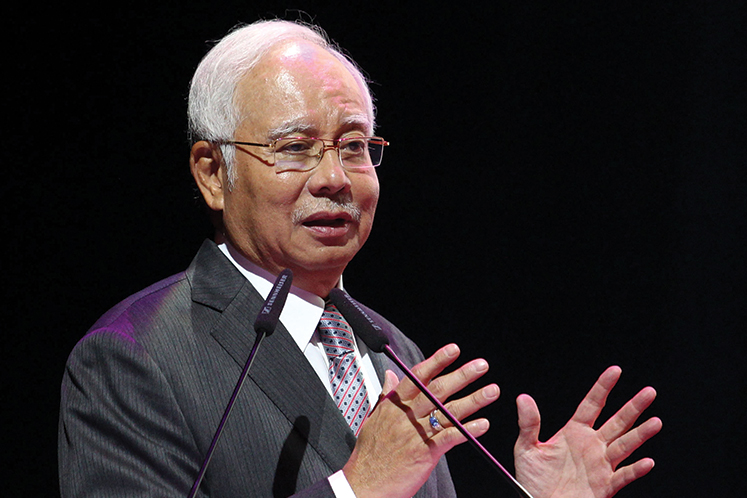 (Sept 6): Former Prime Minister Datuk Seri Najib Razak has challenged the PH Government to reveal if there has been any new development regarding two allegations involving him which were made before the 14th General Election.
In a Facebook posting this afternoon, Najib said the allegations were made by Tun Dr Mahathir Mohamad and former Minister Tan Sri Rafidah Aziz.
Mahathir had alleged that RM160 billion went missing from Bank Negara's reserves during Najib's administration while Rafidah had invoked the name of Allah while claiming 40,000 hectares of land were privatised to a company owned by three individuals and the company owned "every inch of land" belonging to the Defence Ministry or Armed Forces.
"Pakatan Harapan has been in power for five months, it can refer and carry out investigations to seek for evidence but till now, there have been no announcements or statements on these two serious allegations.
"What has happened to the two allegations?" he asked.
On Mahathir's allegation about the 'missing' RM160 billion, he said: "The RM160 billion Bank Negara reserve did not disappear nor was it stolen but was converted from foreign currency to ringgit in efforts to protect the value of the ringgit at that time. It is not the same as losing (money) through forex gambling in the 1990s."
On Rafidah's allegation, he said: "The name of God was used to make charges. It's a very serious bogus accusation that was used to raise the anger of the military before GE14."
Najib also took a dig at Mahathir over the so-called Kuantan's 'Great Wall of China' surrounding the Malaysia-China Kuantan Industrial Park (MCKIP).
"Now I know the way to solve the 'selling the nation' issue is to lower the walls of the steel factory by 1.2 meters (3.9 feet). Why didn't you tell me earlier?"