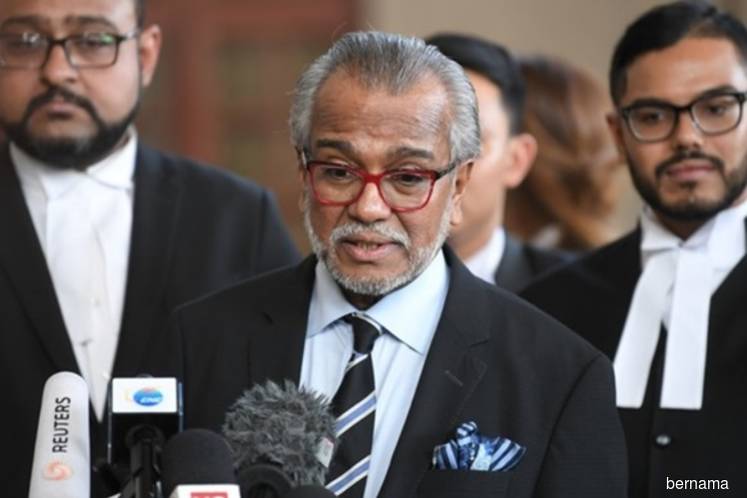 KUALA LUMPUR (April 17): Former premier Datuk Seri Najib Razak is a victim of fugitive financier Low Taek Jho's (Jho Low) conspiracy, his lawyer Tan Sri Muhammad Shafee Abdullah claimed today. 
"Is he a victim rather than a proprietor, this is the issue. Is he a victim himself?   
"I dare tell you that he is a victim of conspiracy of Jho Low and gang," Shafee told reporters outside the court, after the fourth day of Najib's corruption trial relating to RM42 million of SRC International Sdn Bhd funds. 
"You (prosecution) have to prove that he is part of Jho Low's conspiracy," he added.
Shafee said the defence is seeking to establish that Najib managed his accounts through nominees. 
"I don't micromanage my account. I'm not even the prime minister, I'm just Shafee. Can you imagine the prime minister, how does he manage his account? Through nominees, that's what we want to establish," he said.  
"Give Najib a chance," he added.